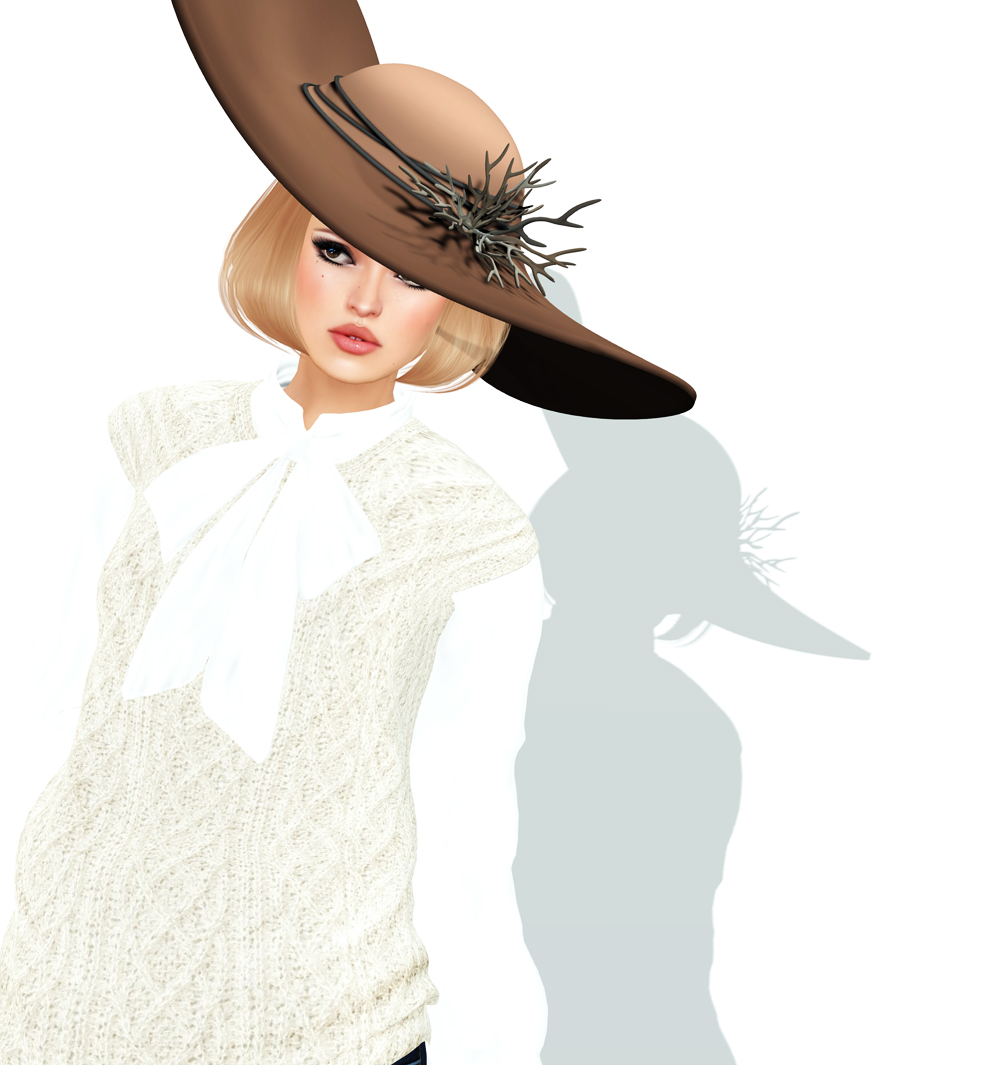 Early fall fashion offers the best clothes, best makeups and a reason to wear boots again \0/. I am pushing it a little as it's still over 90 degrees here, but the leaves are definitely already turning. It's beautiful. So here are some early fall looks from a few new releases anchored on simple, fun and staple fashions.
The dress is from Coquet and the cut is super, although the details are a tad sloppy around the hem and buttons. I still love the structured military cut and pairing it with tights and my staple boots from Just Design created just the look I was going for. My hairs are all new from Elikatira, Little Bones and The Secret Store. I have said before that Elika's tones are the best on the grid IMO. There are so many beautiful options to play with. You can pickup Estelle and Beau at Fameshed and the Teaspoon hair at the main store for MIX September.
My jeans in the middle are new from Blueberry. Skinny jeans should always be in style imo and these are so. well. done. AND they are main store releases 😀 My sweet sweater vest is new from :K:, also at Fameshed. It comes with options for men and women, but only in one size. I feel it's a little big but works well with the skinny jeans.
Finally. COCO has a great new slim leather jacket, also available at Fameshed. You can pair it with the lovely tulle skirts that are also new, or keep a really slim silhouette with a pencil skirt and bold heels like I have. Either works!
Skin: Lara Hurley Ale (midtone)
Eyeliner: Tuli
Beauty Spots: Tuli
Hair: [e] Estelle *new @ Fameshed*
Bow: ISON Opulent Tie (navy)
Dress: Coquet Jane Dress (stormy) *new @ Fameshed*
Tights: Izzie's Cozy (Maitreya)
Boots: JD LouLou (navy)
Tote: ryvolter Xylia Knot (navy)
Hat: LODE Zima (beige)
Hair: The Secret Store Teaspoon *new for MIX*
Sweater vest: ::K:: Renoir Femme (ivory) *new @ Fameshed*
Jeans: Blueberry Mia Jeans *new*
Clutch: Rowne Valor 2tone Clutch (black/nude)
Heels: Candy Doll Grace (brown)
Hair: Little Bones Beau *new @ Fameshed*
Necklace: Kunglers Extra Perola Necklace
Jacket: COCO Slim Biker Jacket (black) *new @ Fameshed*
Skirt: ryvolter Bex Lambskin Pencil Skirt
Heels: Essenz Porto (black – Maitreya)
Tote: ryvolter Xylia (golden reptile)
Ring: PC Teardrop Diamond Baguette