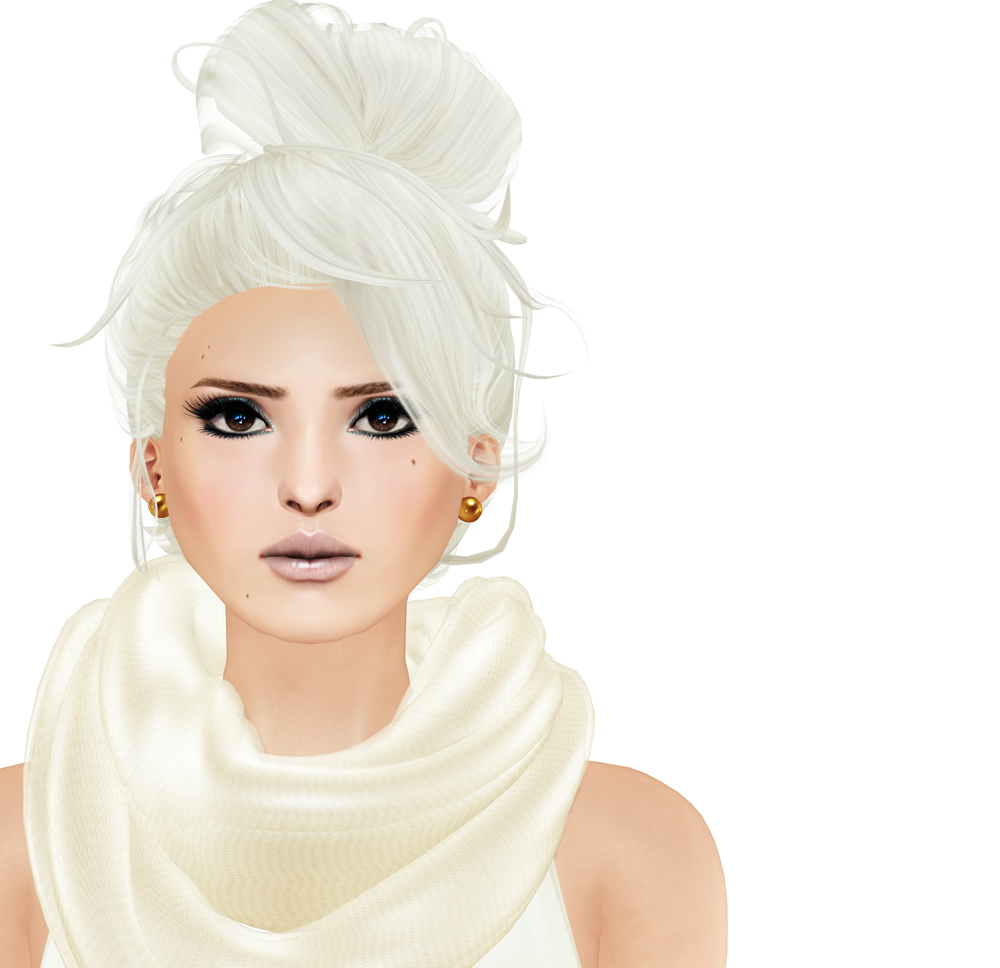 Way back in 2007 and 2008, I wore a lot of skins from Tuli. After my CS Vogue and then Minnu skins, Tuli's were usually in my common rotation. I hope all those who came after our early generation (and a few of them are still here and blogging!!) have had a chance to sample Tuli's work. If not, then now would be a good time.
I am wearing Tuli's new "Willow" skin, shown here in Tone 3. Your choice of tone comes with 4 different eyebrow base skins and various tattoos for cleavage, lips and eyeshadows. You can also pick up inexpensive packs of beauty marks, eyeliners and rosy cheeks separately if that's your thing. I am wearing all of those added on here in various bits and pieces. You can also buy a teeth system separately, but I haven't worked out exactly how to use it yet >.<
I also have to say I love my outfit and absolutely everything about it. Not much of it is new, but so much fun to style. If I owned these items IRL, I would be wearing them right now.
Skin: Tuli Willow (T3) *new*
Eyes: [Buzz] Celestial
Hair: Lamb True Love Waits
Scarf: Zenith Sweater Scarf (all colors)
Earrings: Yummy Work Pearls (copper)
Top: Teefy Paige Tank Top (creme) *new @ Uber*
Skirt: ISON Pleated Midi (eggshell)
Shoes: JD Malgo Patent Leather (nude)
Tote: LaGyo Mackenzie Tote (nude/gold)