I coveted this hat from the moment I saw it. The perfect cloche ladies hat in a delicate cream. I am a diehard Downton Abbey fan, so this was not an option not to have. I miss Sybil :/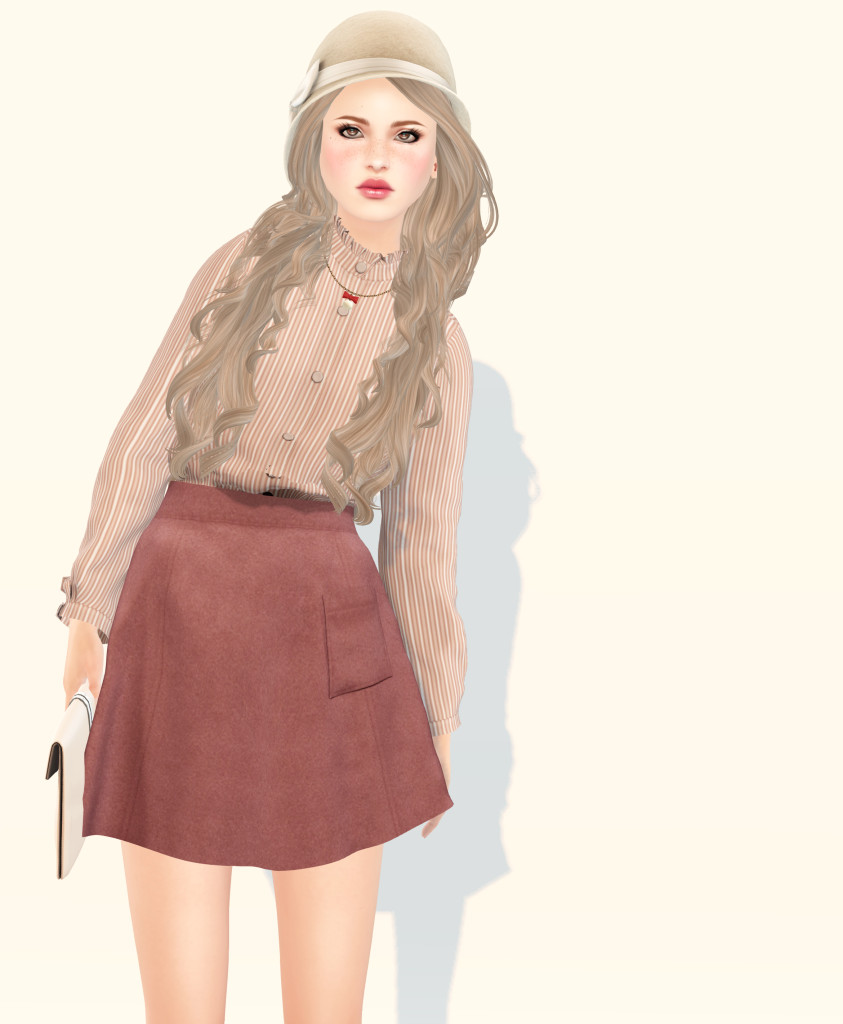 I did not style it in period 1920s obviously. And normally you would see a tighter hair underneath, but I wanted to do something slightly more current with it.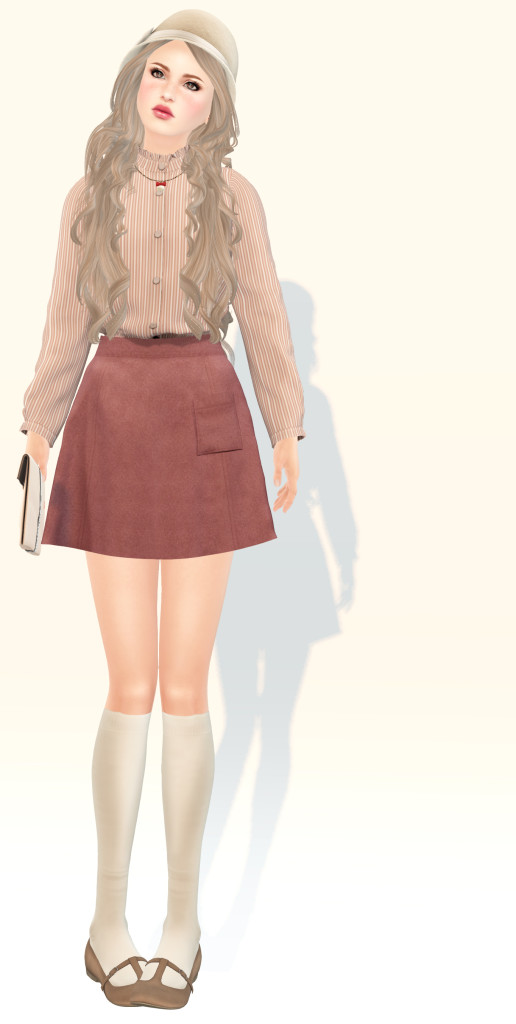 <3 this hat so very much!!!
Skin: Glam Affair Alice 02 (Asia)
Freckles: C'est la vie
Hair: Catwa Jessie *@Bikers Choice*
Top: NYU Stripe Ruffled Collar Shirt (Marsala)
Skirt: NYU Pocket Skater Skirt (Marsala)
Hat: Erratic/aea Sybil Cloche Hat *@Arcade*
Socks: Atomic
Shoes: Fri.day Darcy Flats (buck)
Clutch: Epoque Alimony Clutch (flesh)
Necklace: C'est la vie Cecily Necklace (red ribbon)