I remember Skin Fair from way back when. Probably different organizers now, I really don't know.
Anywayyyyy, in classic Gillian style, I rushed in and out. I picked up 1000 demos (I only know because my inventory went up by a huge amount) and purchased a few of my "sure things" from Glam Affair, The Skinnery and Belleza.
By now, everyone has seen "Katra" from Glam Affair and once again, I am so happy with how she looks on me. The fatpack for each tone includes 12 makeups and a clean version, plus eyebrows and tattoos for lips/nose, and is priced reasonably for $4,999L. Each makeup on its own is $999L so it makes sense to get your whole tone if you're a regular Glam Affair wearer.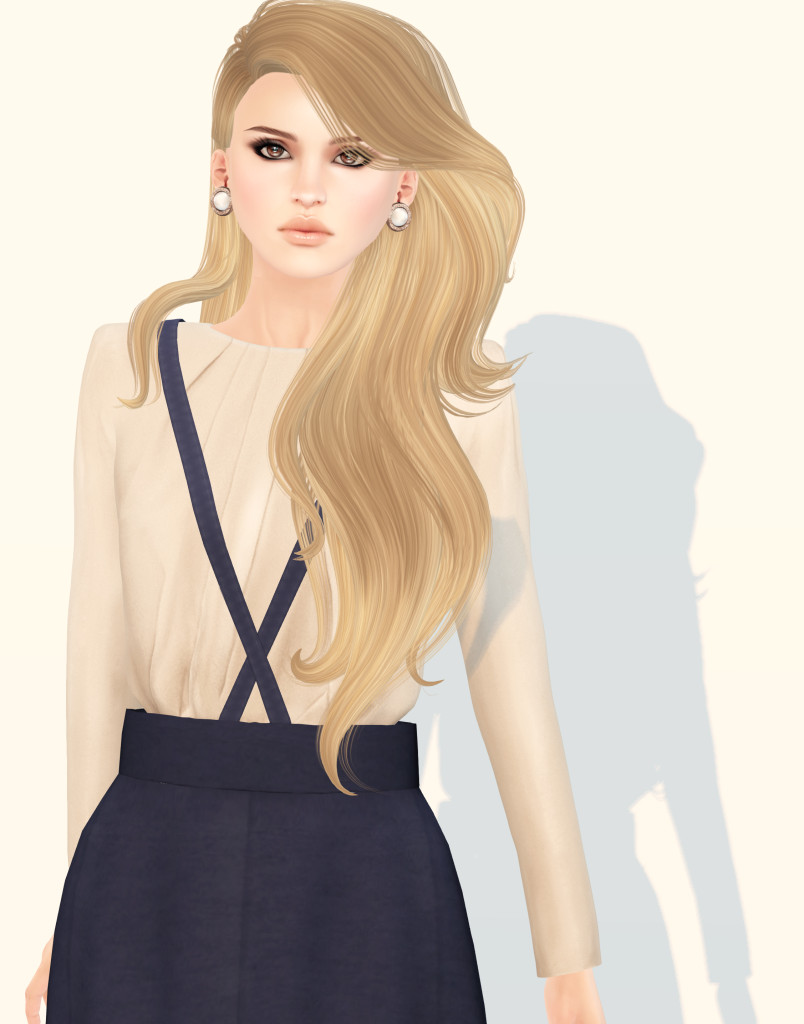 I feel like Katra is a perfect blend of all the things I love about both Sia and Alice, my two favorites, with the smoothest complexion. I know many people feel like Glam Affair skins can look similar but if you're a devoted wearer, there are big differences between each line. Katra has lips like Sia, a nose like Alice and gorgeous eyebrows that keep getting closer and closer to my ideal!
I won't show all the makeups, as most have seen them or already have them. But I will show a look I really like with this "sparkle blush" tattoo from Dazed on the clean version of Katra. This is the 25% opacity version and I think it adds a sweet glow and natural flush. I would prefer some freckles too!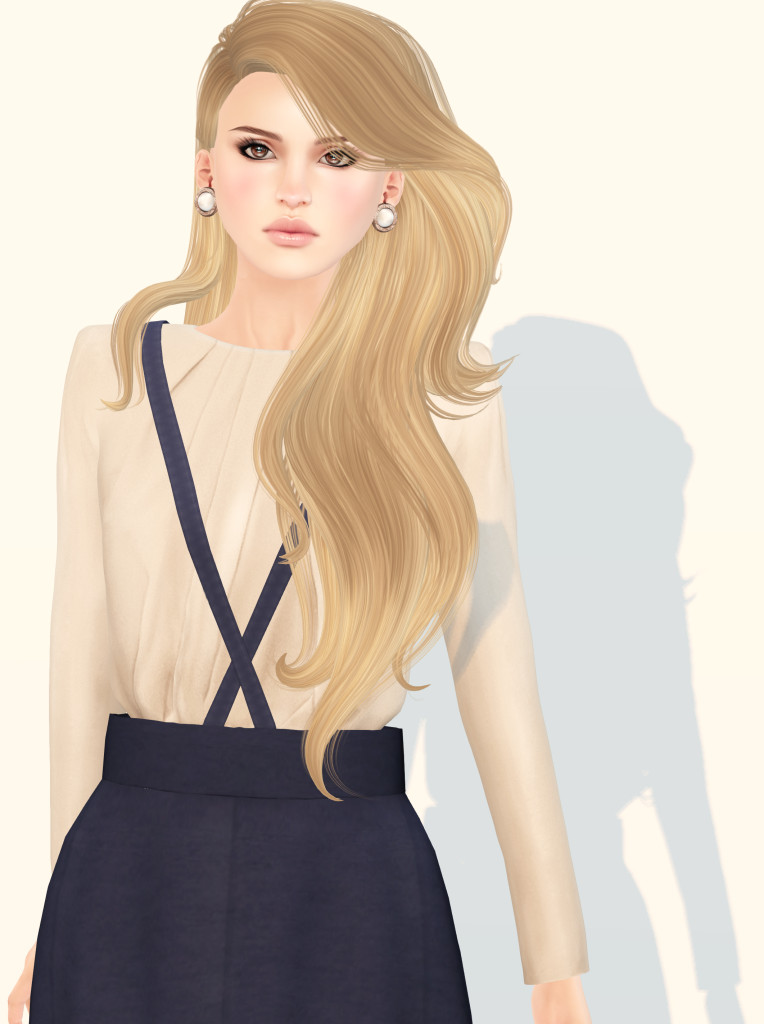 Skin: Glam Affair Katra (asia) *New at Skin Fair*
Blush: Dazed sparkle blush (25%) *New at Skin Fair*
Hair: Catwa Pamela
Skirt NYU Cross Strap Skirt (navy)
Blouse: Rown Anka silk blouse (pearl)
Earrings: Epoque Pearl Fret (rose)