I confess, I am not a biker chick. But can I be semi biker chic?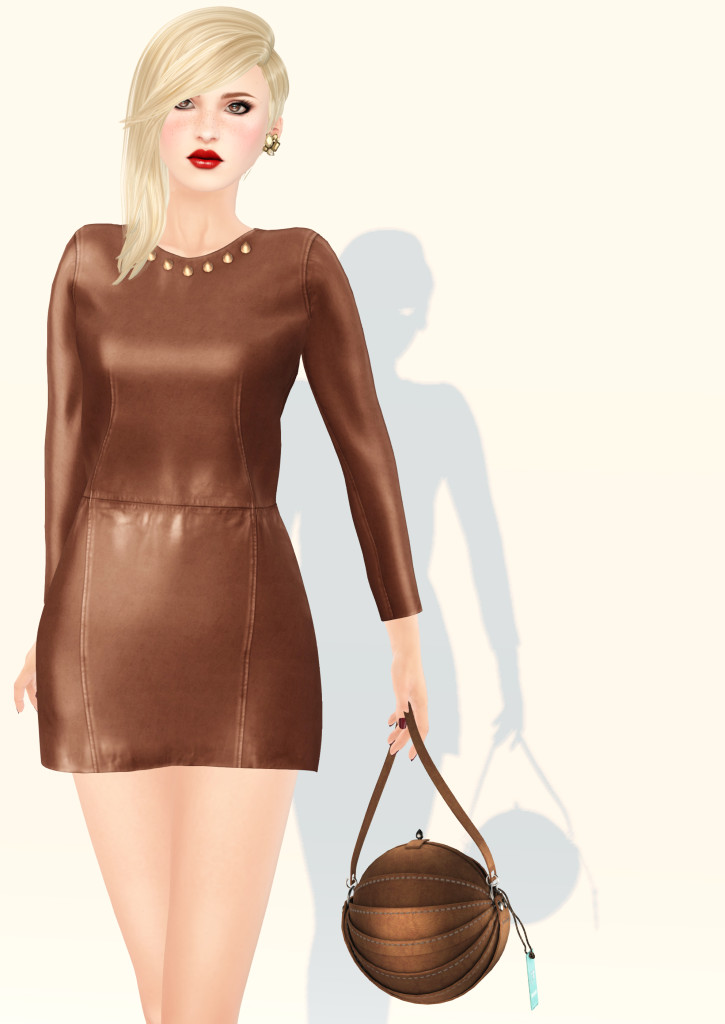 Leave it to me to girl up the Biker's Choice event. Sorry, but this is who I am 🙂
I love the Sheila dress from Kitja – the leather texture and spikes are delicious. You can change their color via HUD quite easily. There is great buckle detail on the back that you shouldn't miss and the general shape of the dress is very sexy. Also, I love the cute bag from Tentacio @Arcade but omg, I wish I could take that tag off. It drives me crazy lol!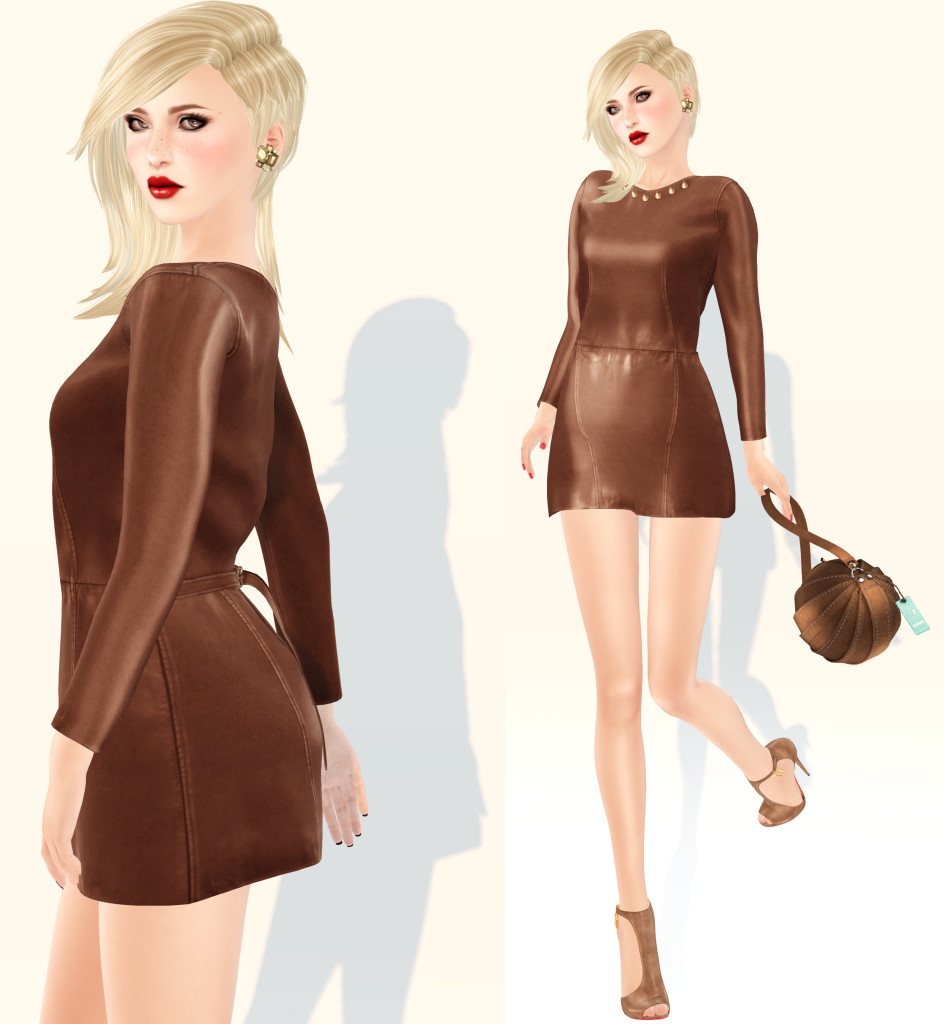 My awesome hair from Catwa, also at Biker's Choice, is free. You can find three different HUDs for this hair in random stores around the event. I also visited Catwa's shop there and found some additional great hairs that I will show another day. You get a metric ton of colors for $250 and it's all very high quality and unique, IMO.
The Look
Skin: Glam Affair Alice 01 (Asia)
Hair: Catwa Zoey *New at Biker's Choice*
Dress: Kitja Sheila (brown) *New at Biker's Choice*
Shoes: Candy Doll Grace (brown) *New at Collabor88*
Bag: Tentacio Round Bag (brown) *New at Arcade*
Earrings: Mandala Polly (mink)