Thanks to Strawberry for showing us how far we have all come in her First & Recent challenge!
Unfortunately I lost all my old blog posts from 2006-2008 when this site went down for all those years. I can still see some of them in the archives of Google but I can't easily access them and all the photos are in the ether now.
However, DeuxLooks was started in 2006 and went offline more than 2 years later when my real life became too busy to keep up (and I was playing other games too). I actually lost a great deal of desire to log in when Johnny died.
The picture below is one that I found on my old friend Phoenix Chapman's blog back in 2006. She took this picture on my birthday back then. As you can see, I am wearing my favorite color, my favorite Celestial Studios Vogue Skin, hair from ETD and I think shoes from Shiny Things? Damn, Vogue had good cleavage lol! Flexi skirts too stronk!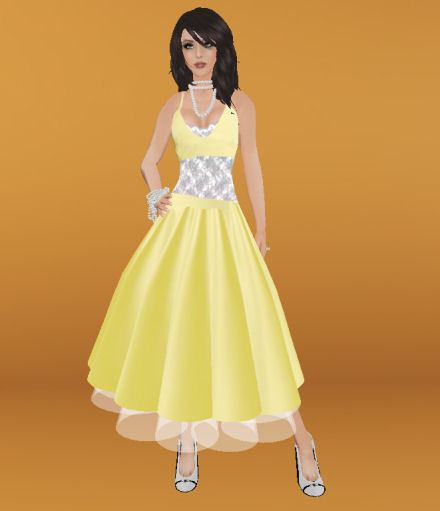 Another early 2006 picture I think. I love that the tattoo Adrian made me – my nickname in Hebrew – is visible
Good lord these were a long time ago.
I returned in late 2014, more than 6 years after I left O.o