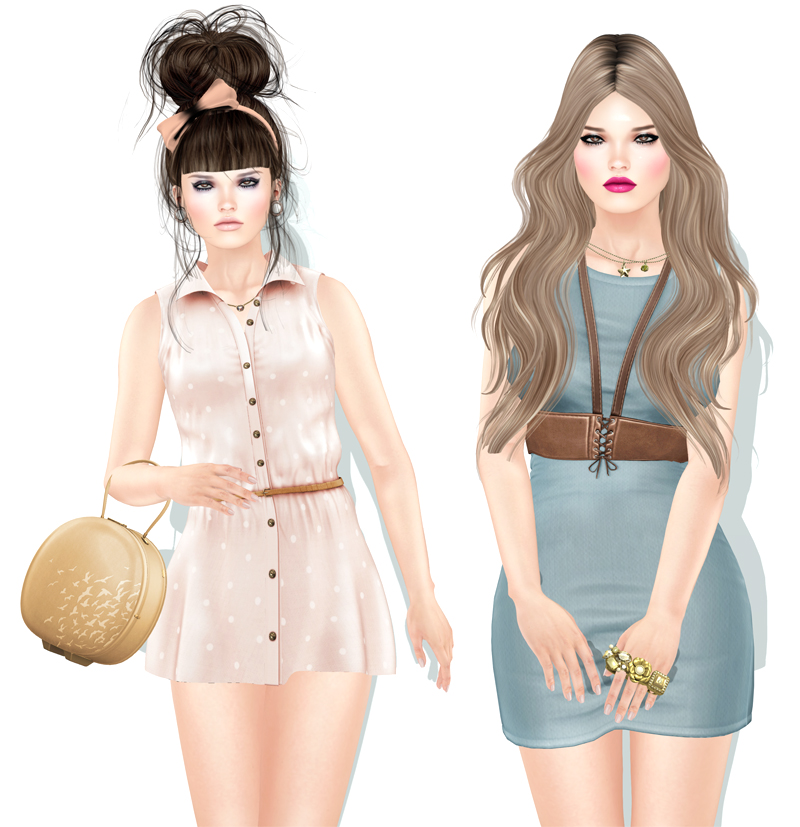 As we say in Boston, these dresses are wicked shaht!! That's actually "short" outside of Boston 🙂
I don't know about anyone else, but I definitely cannot get away with wearing short skirts like this outside of my own house IRL. I do love them in SL, though!
I had a bunch of different snapshots ready with more detail, but then I got LeLutka's Ever and now….well, I have to play with it a lot more (like, my eyes look weird to me). So this is a wicked shaht post!
The Looks
Body: Maitreya Lara
Head: LeLutka Ever *new*
Makeup: Glam Affair Ever Applier 5 (asia) *new*
Lips: Glam Affair Candy Lips Applier 3 *new*
Hair: Diva Lana (brown diamond)
Dress: Zenith Mimi short skirt (rose) *new @ Fameshed*
Bag: Zenith Leather Circle Handbag (cream) *new @ Shiny Shabby*
Earrings: Epoque Pearl Fret (rose)
Necklace: Yummy Shiny Crystal Necklace (gold)
Body: Maitreya Lara
Head: LeLutka Ever *new*
Makeup: Glam Affair Ever Applier 6 (asia) *new*
Hair: Exile Electric Soul *new*
Dress: Tee*fy Anouk T-shirt Dress (sky) *new @ Uber*
Ring: Mandala Polly (gold)
Necklace: Cae Wish