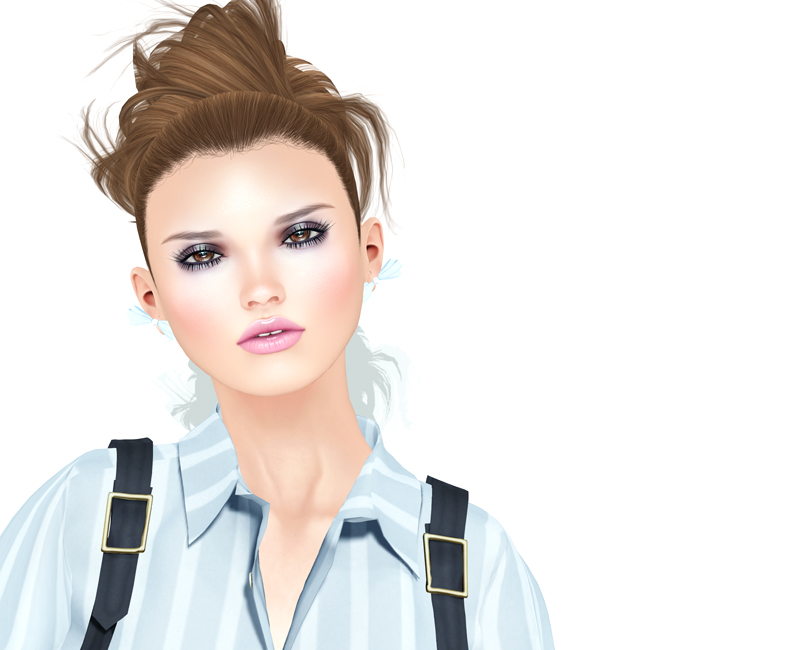 A raw shot, right from SL. My first look at the LeLutka mesh heads – and "Ever" specifically. It will take a lot of getting used to, but as I thought from seeing all the beautiful shots from some of my favorite bloggers and many on Flickr, the heads are masterful. I am also wearing makeup and lip color appliers from Glam Affair.
There was a surreal moment standing in the LeLutka salon, surrounded by 40 other avatars all wearing the three heads. It was interesting though, we definitely did not all look alike. Not even in the slightest. I didn't expect that.
For me, my SL face has been virtually the same for 9 (omg) years. Changing it now is very strange and kinda scary, if that makes sense.
I'll have to ease into it.
The biggest thing I like about how it fits right off the bat? There is no discernible neck seam anymore! it's flawless with my Maitreya Lara body and nice not to have to try to minimize seeing that (even though it was already as good as it gets with Maitreya Lara and the system avatar).
The littlest thing I don't like so far? The ear piercing holes are too high IMO.
I also love her teeth. The slightly open mouth is very natural.