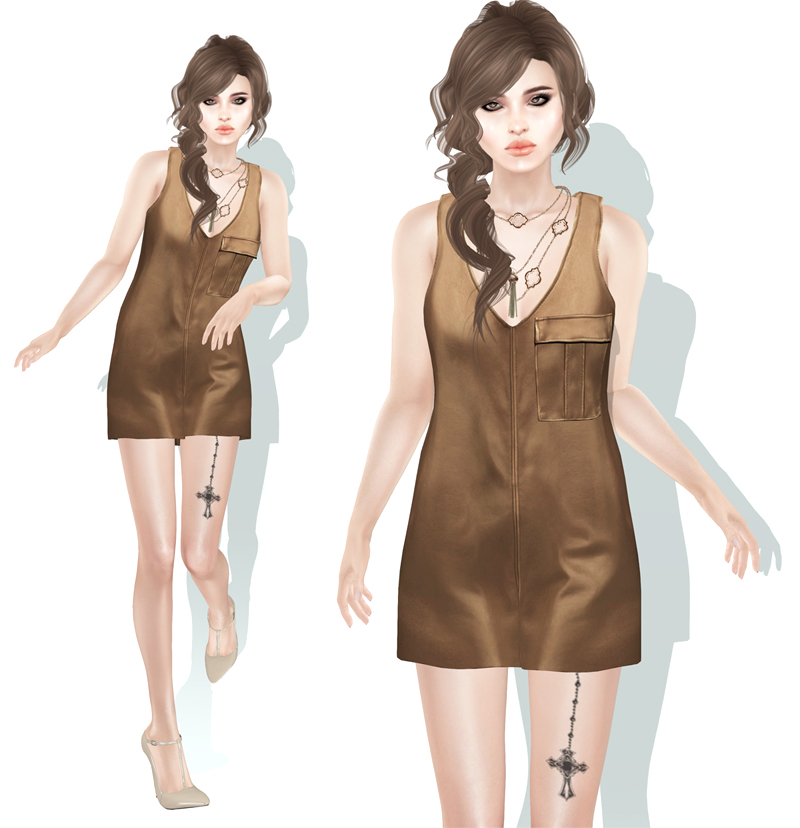 Fameshed is open and there is a very wide range of items available. A few of my favorites include this leather dress from Emery, shoes from Just Design and necklace from Cae. I rarely wear tattoos but I really like this one from Pervette available at Cosmopolitan. Unfortunately you can't see the crow holding the rosary here, but it's very well done.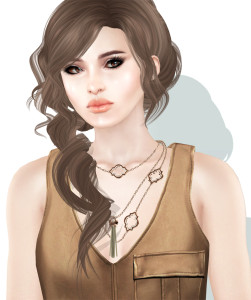 Click for a closer look at the gorgeous new piece from Cae. There are earrings too but I generally like to wear one or the other with busy hair. The gems, chain and tassel are all color change, and you can also hide or show each different strand from the HUD, as well as resize. Cae has quickly become one of my favorite designers for accessories since my return.
From a little broody to something a bit lighter…I love coral tones.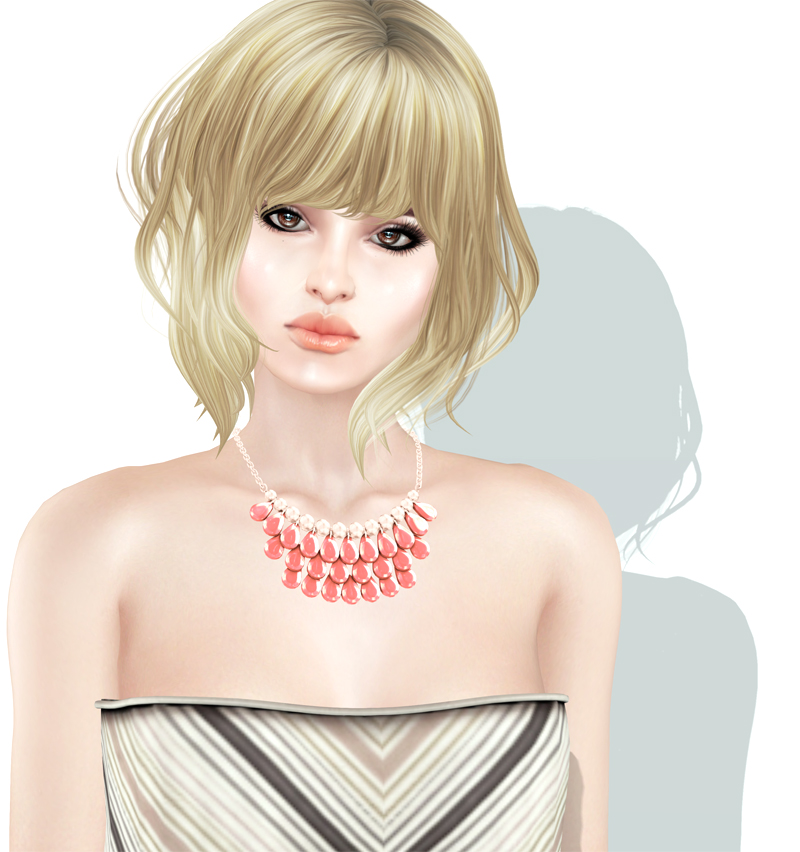 My sweet gem necklace is new from Reign. Coupled with the earth tones in the dress from Coquet and shoes from Pure Poison at Uber, it's a usable spring time look. Add a cardigan for or light jacket for evening and I would be good to go!
The dress is cut on the bias so the shape is a lot more interesting than if it were just a straight hem.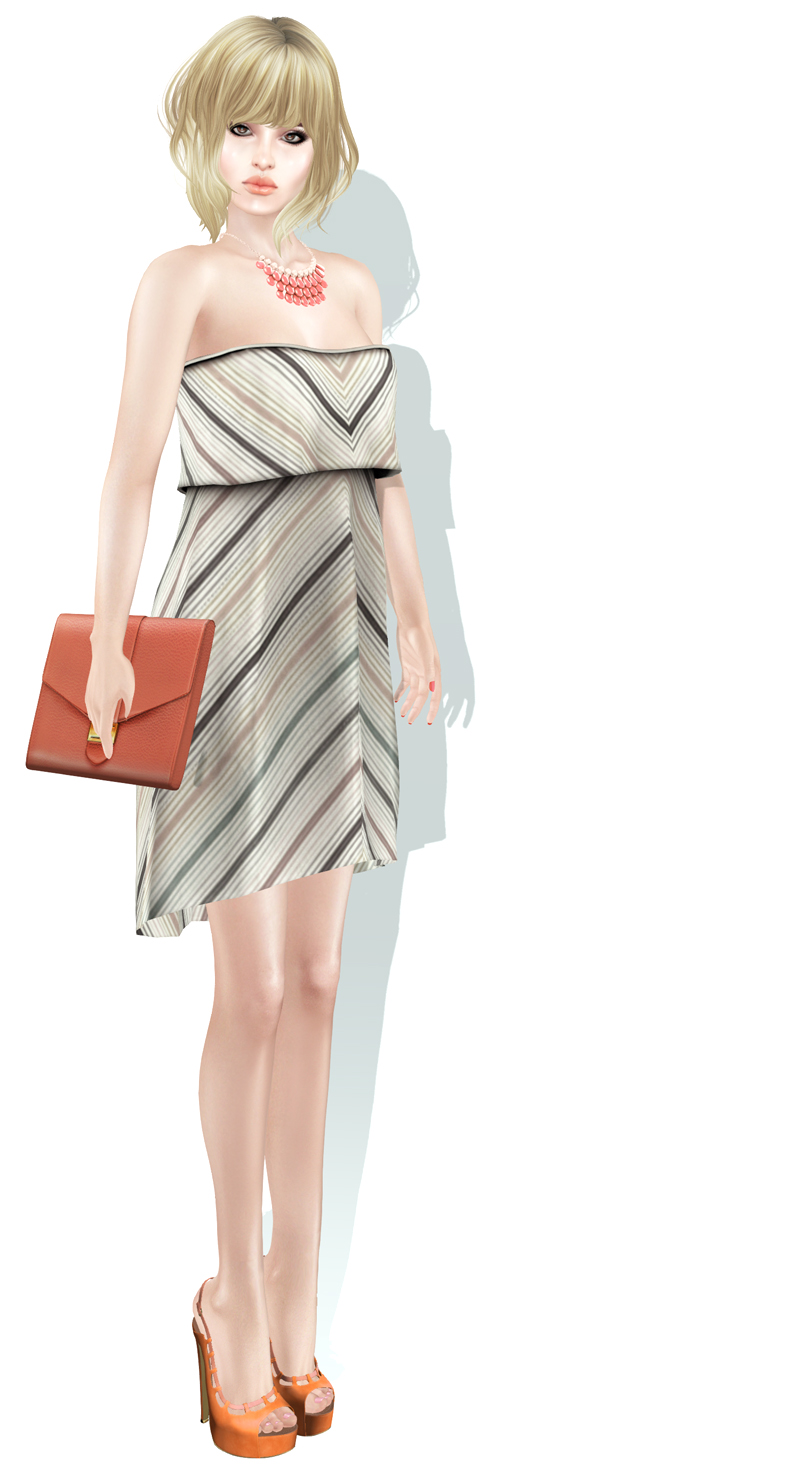 The Looks
Skin: Birdy Sienna (pure) *New*
Hair: Magika Written
Dress: Emery Moss Leather Dress (bronze) *New @ Fameshed*
Shoes: JD Malgo (patent nude) *New @ Fameshed*
Necklace: Cae Marrakech *New @ Fameshed*
Skin: Birdy Sienna (pure) *New*
Hair: Olive The Steffi *New @ Uber*
Dress: Coquet Debbie (souffle) *New @ Fameshed*
Shoes: Pure Poison Belle Pumps (orange) *New @ Uber*
Clutch: OVH Galha Clutch (blush) *New*
Necklace: Reign Gem Necklace (coral) *New @ Fameshed*