The Birdy collection of brands launched their new sim, Sleepy, and with it, new skins and apparel from Birdy and Foxes (Alchemy was still under construction). Below is Sienna, one of the three new skins available and my favorite. There is also a group gift skin for Sleepy VIPs. Most of the group gifts cost $1L, and the group fee is $150L to join if you care to spare a slot.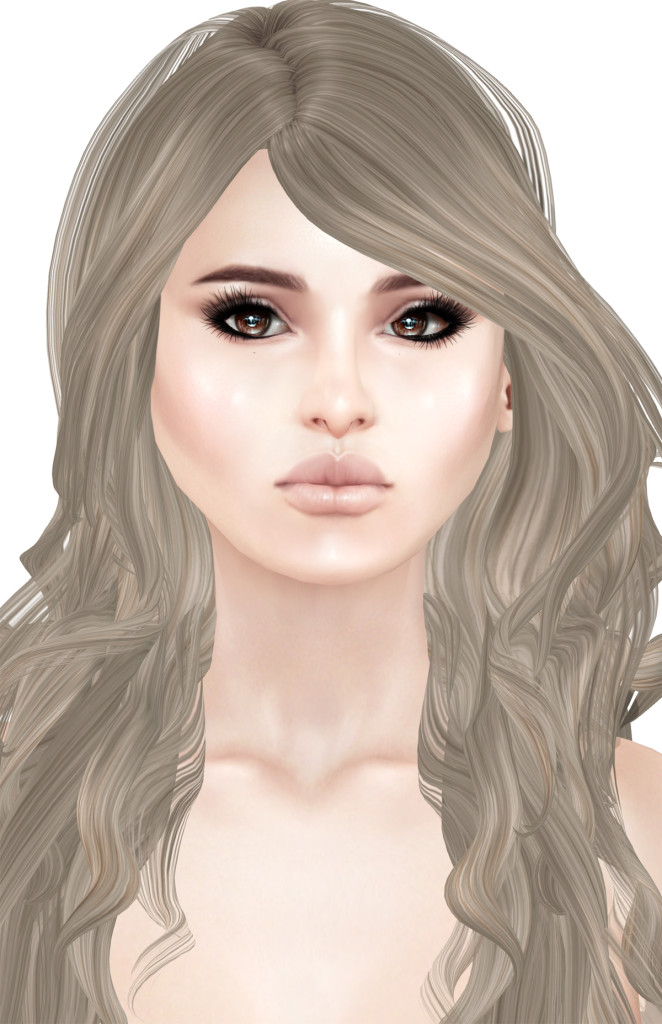 I love the full eyebrows and the very pouty lips on this skin. The contouring on the face is quite pronounced, but I like it. I would have preferred a clean version of the skin along with the contoured, so you could choose your look. Note that the skin does come with further contouring tattoos, but I found them too strong for my taste on the pure tone. Overall, Sienna is beautifully unique. I am very fond of it now and I think it will grow even further on me.
With your choice in tone, you get eyebrow color options, three great gloss tattoos shown below, brow shape, three contour level tattoos, freckles (tintable), face dew in your tone, or a range of tones (which I am wearing here in the lightest option) and a simple eyeliner tattoo. Each tone is $899L and appliers for Maitreya are $400L for the fatpack of tones (also includes neck tattoos). Seems quite reasonable.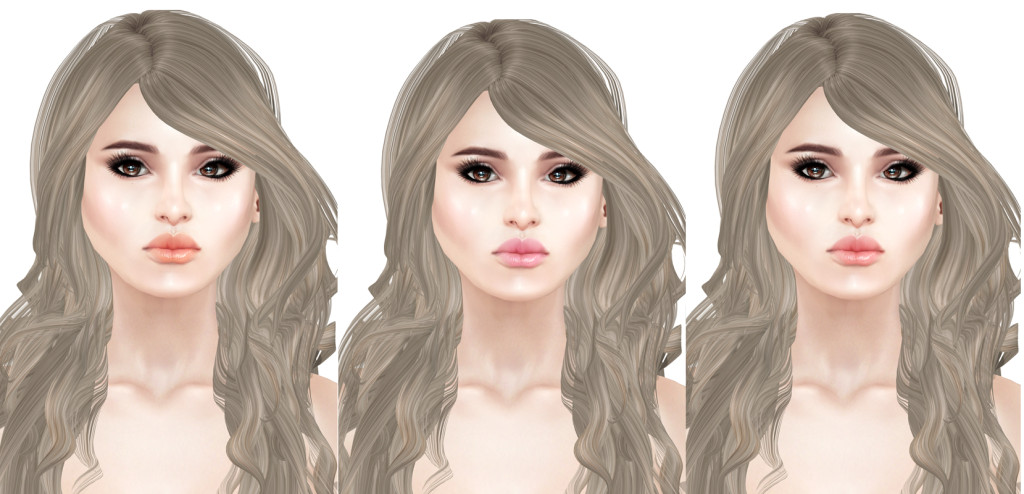 One of the gifts you can pick up at Foxes. There is a full new line of bustiers and skirts available, as well as other brand new offerings at the Foxes section of the sim.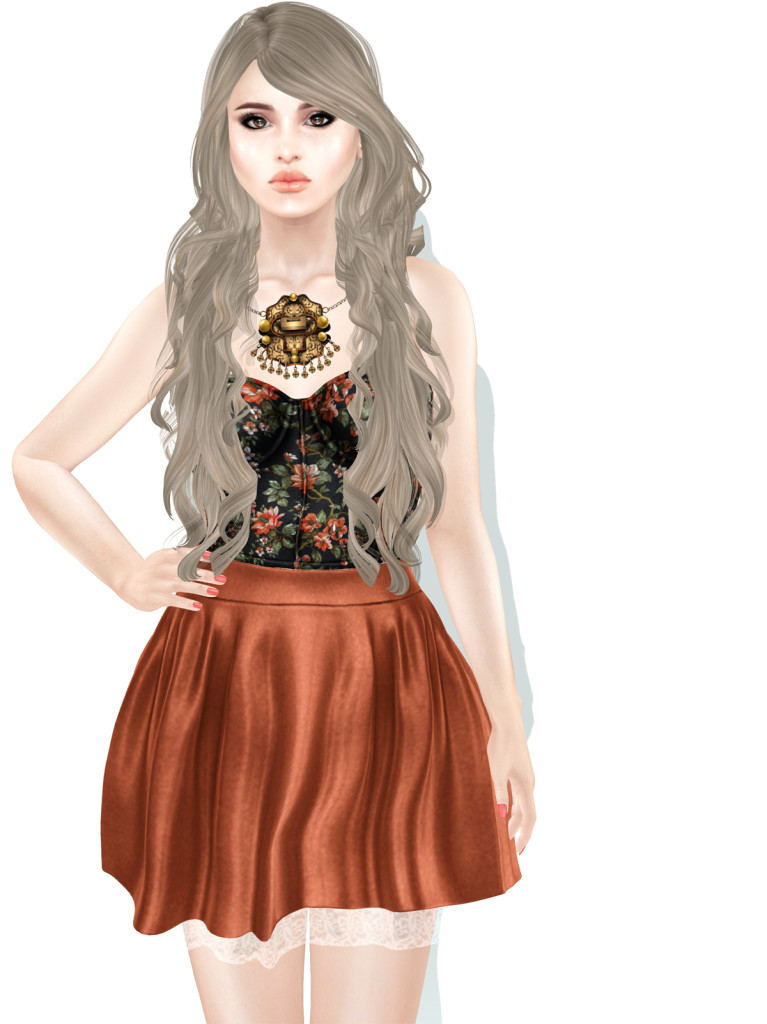 The Look
Body: Maitreya Lara
Skin: Birdy Sienna (pure) *New*
Hair: Catwa Jessie
Outfit: Foxes Vintage Skirt and Bustier *New*
Necklace: Zenith Ping Suo (golden orange)