I have said a few times that I really don't like gacha very much. It's fun-ish but can be frustrating. However, that has never stopped me from trying for something I have my eye on. I am epically stubborn. After so many tries, it becomes more about my stubbornness than my desire for whatever it is. Case in point, the below sweater from Offbeat at Kustom9.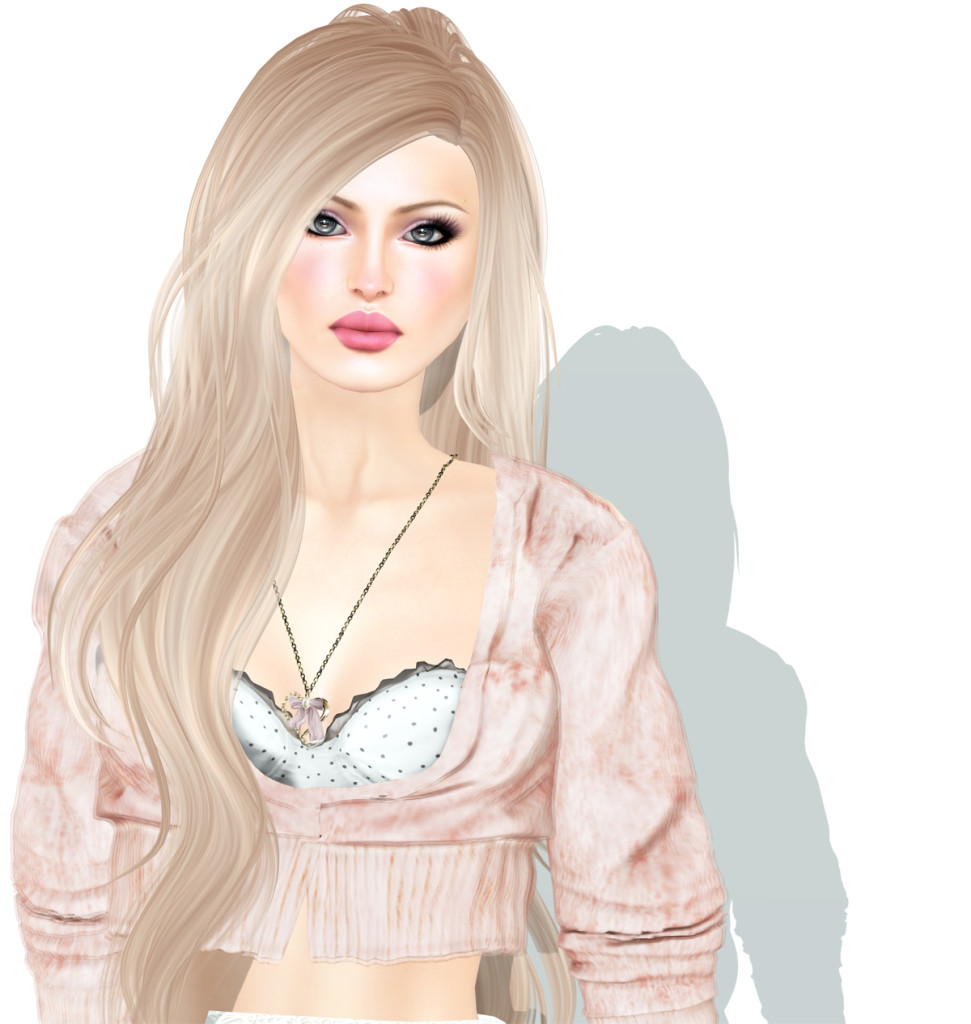 I have been looking for something for literally months to wear with a particular lace skirt from COCO sitting in my inventory. I thought, "OK this could work." I wanted it in the cream color (I think it's 02/01) – not a rare. I played this gacha so many times I am embarrassed to say how many. I did not get the common I wanted. I got practically every other color (although no rares) and tons of duplicates, and triplicates! They are all actually very pretty, so it's fine (although they come without any packaging so they could get buried in your objects folder). The detail on the bra is especially sweet. Of the many I acquired, pink was my favorite.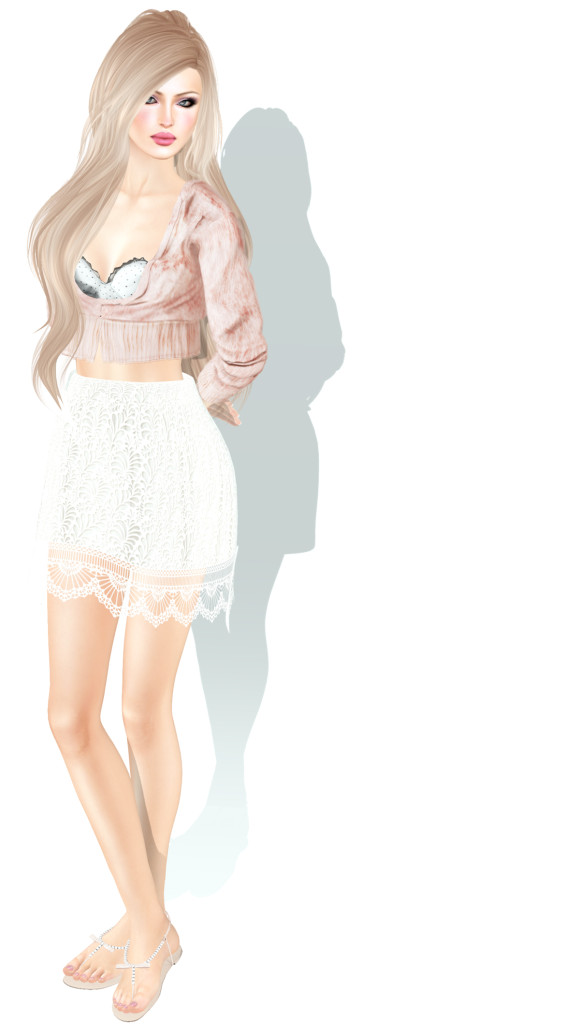 On the bright side, Belleza put out a full release of "Beth" at their main store. This is makeup 8 in the Pale tone. So springy and lovely. I am – you may notice – wearing a blush tattoo in the snapshots that I have been pretty much been wearing since I found them at Skin Fair. I like a little shimmer on a paler tone and hope adding things like this doesn't offend my favorite skinners!
I didn't actually succeed in putting together the look I wanted here, as it's a little too predictable. But still, all the items are lovely and nothing can really look wrong in a beautiful skin.
The Look
Skin: Belleza Beth 08 (Pale) *New*
Blush: Dazed Sparkle (25%)
Hair: Magika Serene
Sweater: Offbeat Love in Spring gacha *@ Kustom9*
Skirt: COCO Lace Skirt (white)
Sandals: Glam Affair Romantic Spring Sandals (cotton) *New @ Uber*
Necklace: Zenith Ribbon Necklace