I made my shape in 2006. Obviously I have made some tweaks to it over the years, but not much actually since I came back. I was always a petite avatar, in a sea of glamazons back in 2006 – 2008. Am I attached to my face and shape in SL? Yes, of course. Gillian in SL is an extension of Gillian IRL. She is me, I am her. She is just airbrushed and has a really f'ing good hairstylist.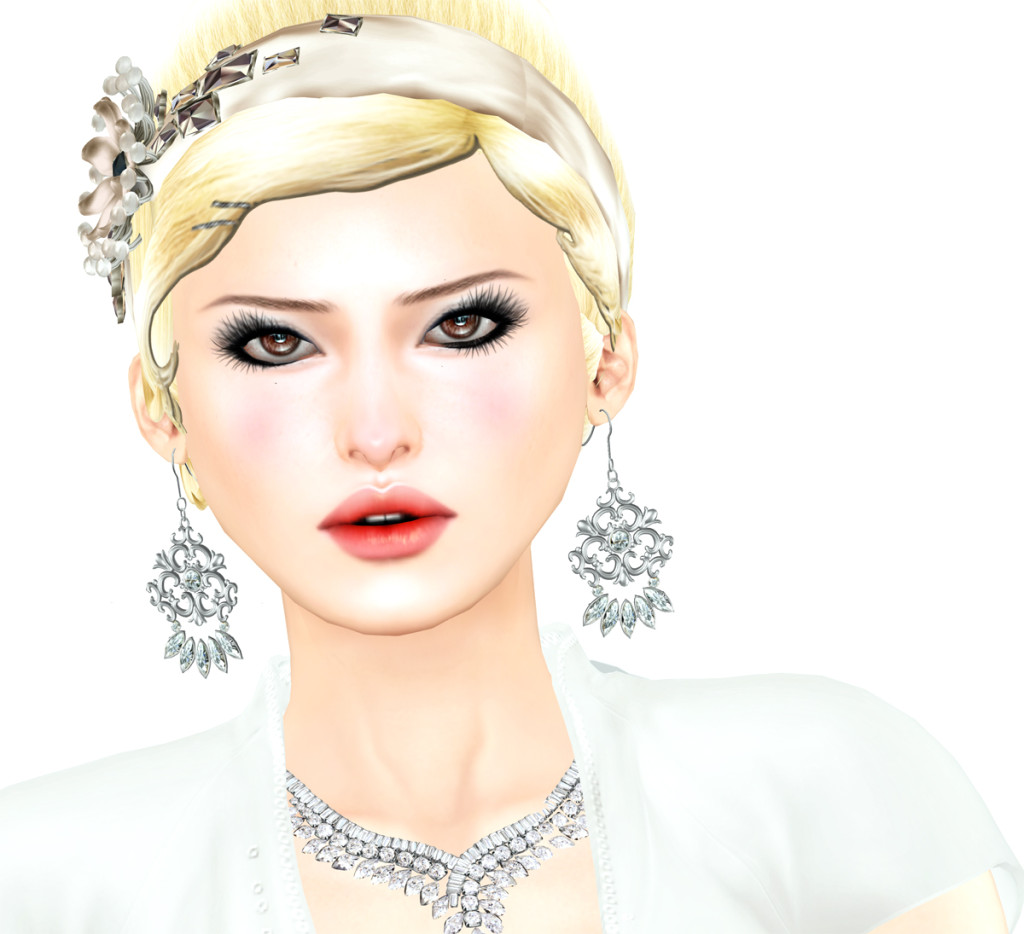 I have been super intrigued by all the teases out there on the forthcoming LeLutka mesh heads. This is the first mesh head I have paid even remote attention to – for the very reason that it's from LeLutka. A brand I have trusted for absolute eons in its various forms in SL. It's also done in collaboration with two other brands I trust and that have been a big part of Gillian over the years, Maitreya and Glam Affair.
Until Strawberry did her piece (which I was waiting for), I wasn't sure what they actually looked like. Most people post process things so much you can't see what anything actually looks like (although they are beautiful images). Personally, anything that isn't an official ad that is clearly post-processed does little for me. In fact, I am a lot less likely to try something in world when I see it with certain treatments on a blog. But Strawberry shows us raw shots from SL on her blog in addition to her artistry; shows us the HUD; and talks about actual wearability.
Of course the mesh heads are well made. They're from LeLutka! That is a given. But what is the wearability and what does one of our trusted bloggers feel she can do with it when her face is so recognizable? That is what sets her blog apart, IMO. Real talk 😉
She says that they're beautiful, great for pictures, and usable for her from time to time. That's basically where I come down on mesh heads too so far. I do not ever want to lose my individuality, such as it is, in any world. However, one cannot deny the beauty in this product and the endless creativity it could inspire with photography. I will try it because it's from a trusted circle of brands. I don't wish to look "like everyone else" but I do believe that even if we're wearing basically the same "face" we still individualize with our actual insides.