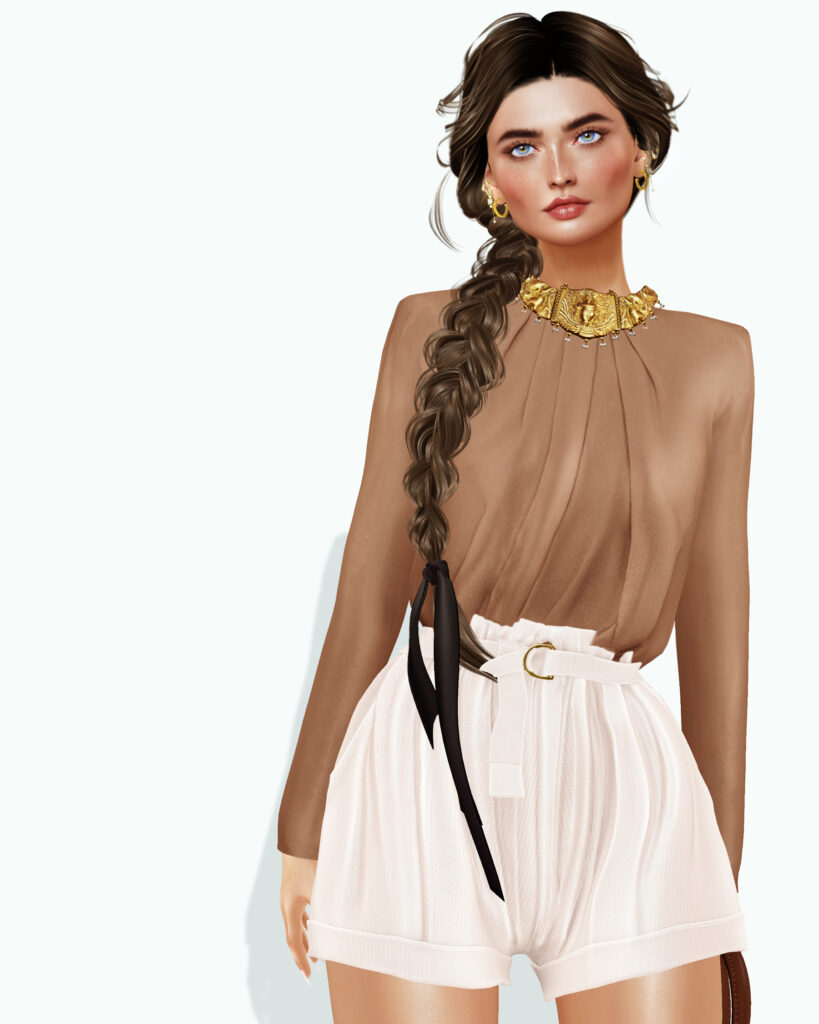 Before I rush off to the beach for the last licks of Summer 2022, I made the quick switch to Fall tones in SL. Probably a bit too early. But it's been cool enough in Boston the last week to sleep with the windows open and the AC off. Lovely.
I brought back my all time favorite blouse from Rowne – never remade but here's hoping it will be someday – and paired it with new shorts from (fd). The set – new at Fameshed features an off-shoulder sweater too but it's not quite sweater weather yet. Let's not push it.
Once again, my skin is from Eudora Beauty. I actually picked up all the new releases over the last few days. I can't seem to stop.
Have a great (long) weekend!
xoxo
---
Quick Switch
Head: LeLutka
BoM Skin: E.BEAUTY – MARTINE SKIN
Hair: [monso] Pink Hair **@Fameshed**
Earrings: (Yummy) Jamie Earring Collection
Necklace: Zaara : Kalki necklace gold
Blouse: Rowne.Anka Silk Blouse – Taupe
Shorts: (fd) Study Buddy Shorts **@Fameshed**
Heels: Salvadori – Nude Patent Leather 'Romy' Pumps
Bag: [DDL] Habit (Brown)