Perhaps I am slightly ahead of schedule with a sweater, but it is absolutely time to layer. So let's!
My avatar has had this on for much of the week but little time to capture it until now. I'm wearing a mix of brand new and lovingly reused. I love the look and feel of layering textures as the seasons blend. Wools, cottons, silks and cashmere. Love.
A couple of notes: the Louis Vuitton-inspired bucket bag ostensibly includes two poses but it's really only one that works. The "shoulder" version of the bag is not a pose at all. And in the positive column, the new Stealthic hair packs now have an option for petite avatars with an XS breast version. Excellent.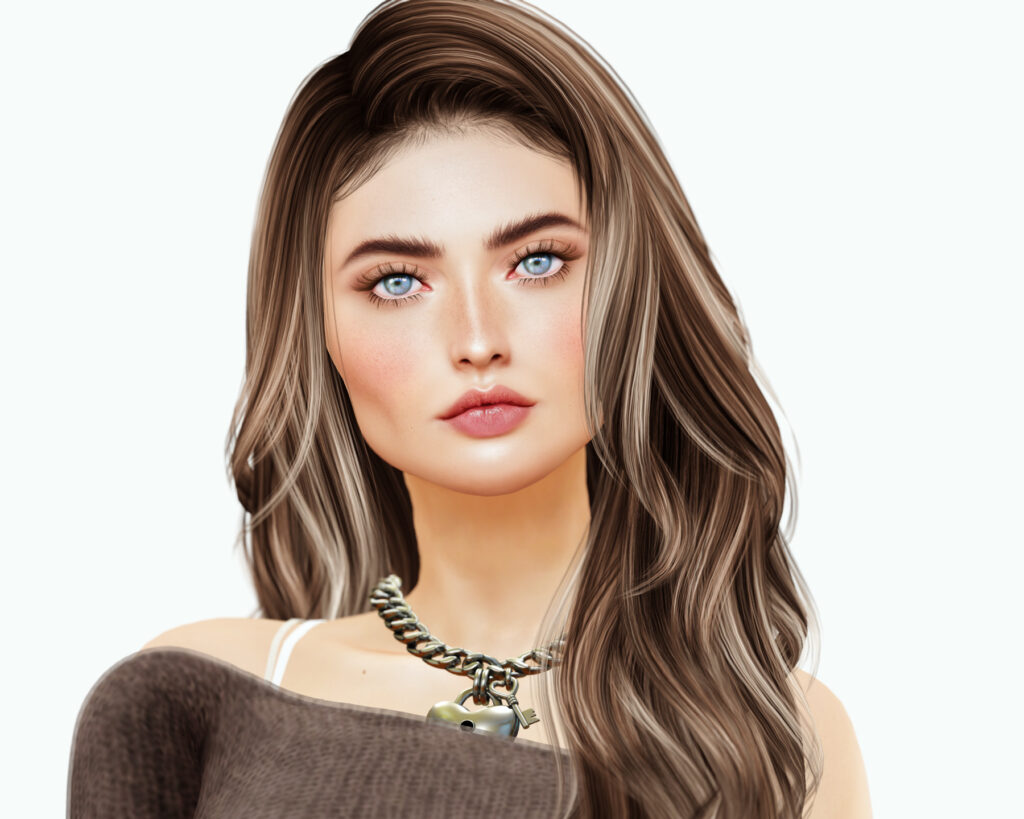 A better look at this pretty skin from behind the glasses. I can't keep track of how many Eudora Beauty skins I have amassed. Quite a collection.
I promise to give other brands I love a chance next.
xoxo
---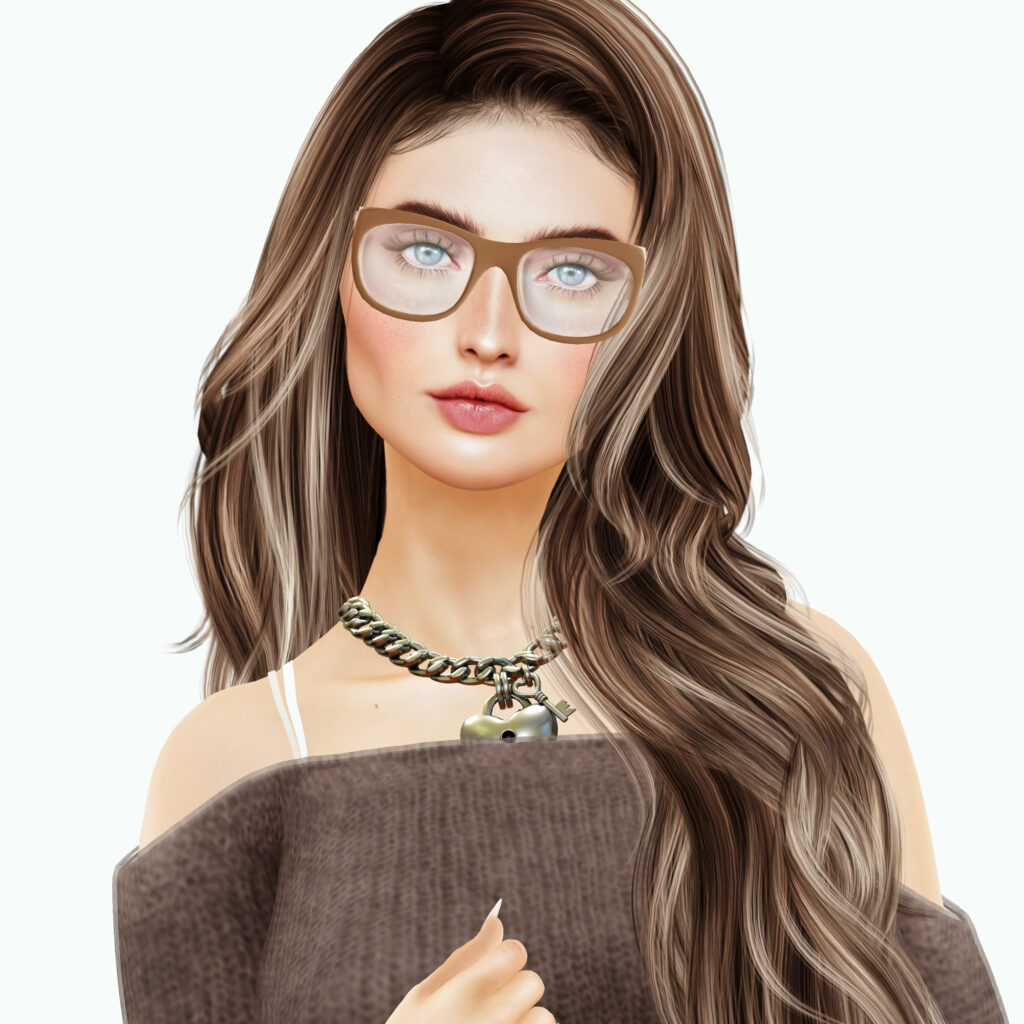 Let's Layer
Head: LeLutka
BoM Skin: E.BEAUTY – KATARINA SKIN **new**
Hair: Stealthic – Escape **@Anthem**
Necklace: (Yummy) Chunky Heart and Key
Glasses: Fishy Strawberry
Sweater: {u.f.o}::unbalance offshould knit – brown
Cami: TETRA – Serenity Top
Skirt: neve skirt – cider **@Fameshed**
Boots: [Gos] Frenchie
Bag: Movement Bucket Bag **@Anthem**