In Second Life, my avatar isn't aging – not unless I allow her to (at 15+ I suppose it would be apropos). So it's probably OK that I have pom poms in her hair and a "grunge" dress on. TBH, if I could get away with it IRL, I would be happy to sport all of this. But…I just took a new job IRL so I probably should act my age…
Nah.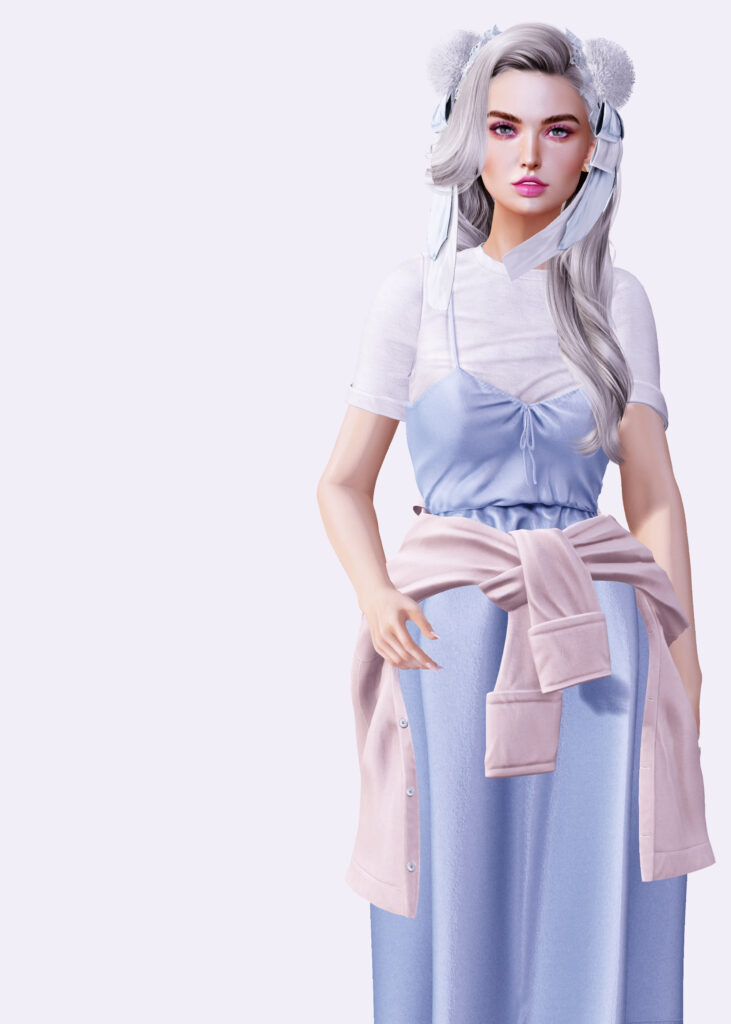 I'm wearing a new favorite BoM skin from The Skinnery. The eyes on this skin – the slight bags and hollows – well, I recognize those IRL for sure. My allergies are so terrible this year. Just like I do IRL, I covered them up a bit with eyeshadow I found at one of the weekend sales from Dernier. I love a pop of pink. The bright pink lips come with the skin, in addition to lots of other BoM makeup options and shape (not used).
My boots and socks should probably be considered "vintage" at this point. I felt like they were a good choice for this "grunge" look (that really isn't) from (fd) available at Collabor88 September. BTW, I was able to get into C88 on the first try and my haul was minuscule by my usual standards. But that seems the trend of late.
xoxo
---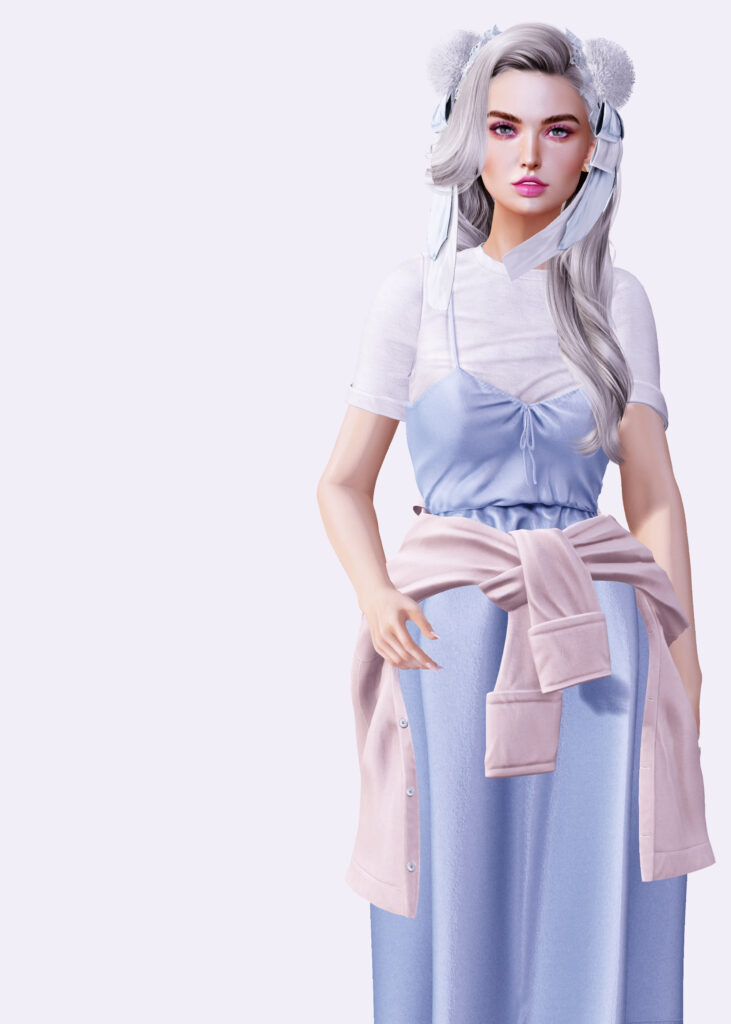 Act Your Age
Head: LeLutka
BoM Skin: [the Skinnery] Piper **@Collabor88**
Eyeshadow: Dernier: "Jennie" Eyeshadow #4
Hair: WINGS-ER0908-HAIR **@Collabor88**
Hair Accessory: kotte – ai hair buns **@Equal10**
Dress/Tee: (fd) Grunge Girl Dress – Blue **@Collabor88**
Jacket Wrap: (fd) Grunge Girl Dress **@Collabor88**Wrap
Boots/Socks: Eudora3D Ezra Boots