This Nylon Outfitters beret and hair combo brought me back, alllll the way back in Second Life. In fact it led me to go through some of my old blogging pics (like below) from the vintage days…much fun.
I still favor this stylized look and though I know static hair is not as popular these days, I thought this whole new look was pretty perfect. I very much appreciate the throwback. Let's be clear, Nylon Outfitters is a prolific original creator on this platform that was meta before "metaverse" was a thing.
These oversized trousers are my favorite new release. I'm serious. They are beyond perfect. The hand-drawn details; the fit. The only reason I didn't fatpack was that the fullpack came with a sweater I didn't like much. So I picked up 4 of the 5 groups of the trousers and made plans to enjoy them for a long, long time.
Have a wonderful weekend! xoxo
---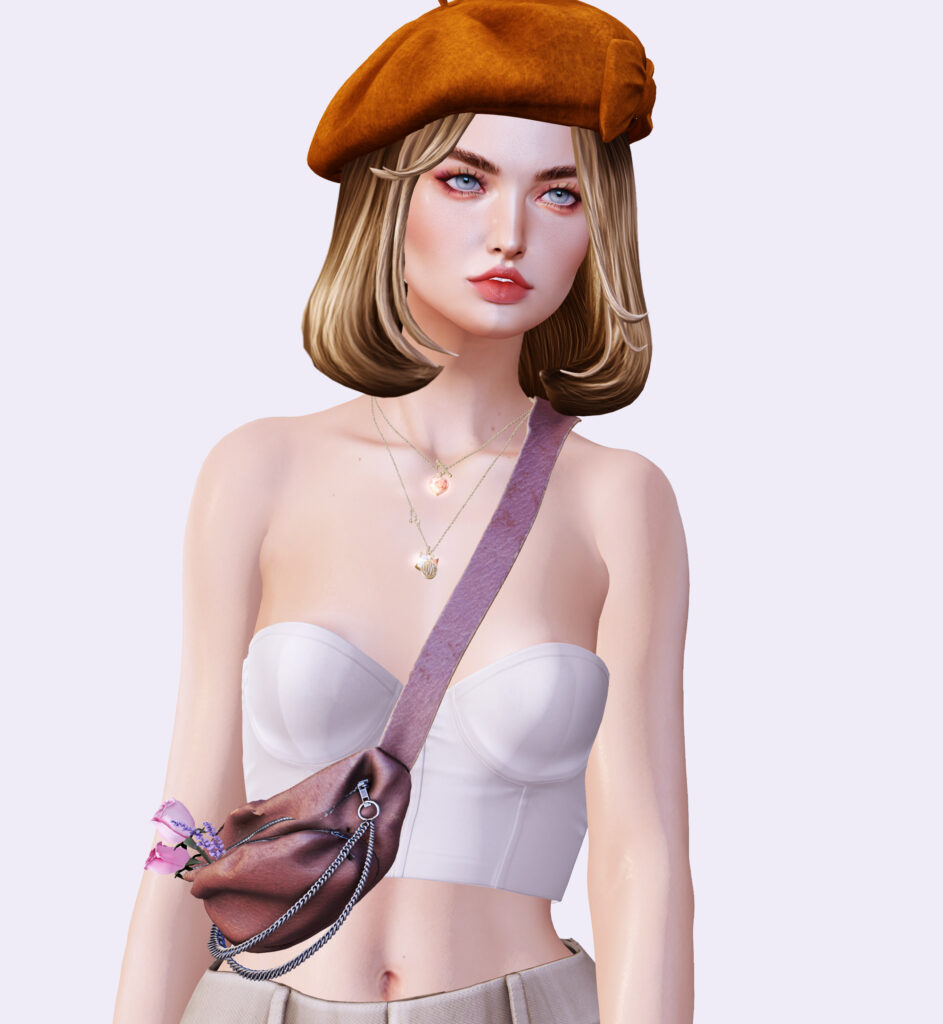 Throwback
Head: LeLutka
BoM Skin: [the Skinnery] Piper **@Collabor88**
Lipstick: Jack Spoon Esty Lip Tint
Beret/Hair: (NO) Faye Style – Hat & Hair **@Collabor88**
Necklace: (Yummy) Jolie Necklace
Crossbody: Tentacio Isobel fannypack **@Access**
Bustier: erratic / connie – bustier
Trousers: AMITOMO – Taste – Legacy – SET5-B **@Kustom9**
Boots: Eudora3D Aspen Boots