I love mixing metals in jewelry. IRL, I favor rings that mix gold and platinum or silver, and I almost always wear two different necklaces every day – one gold, one silver. However I don't often mix when it comes to the rest of my look. In SL though, it's easy to experiment with belts, buttons, snaps and straps that mix things up.
No, I don't think I went overboard here. It's just enough.
I am taking a long weekend for the end of Summer. I'll be back soon!
xoxo
---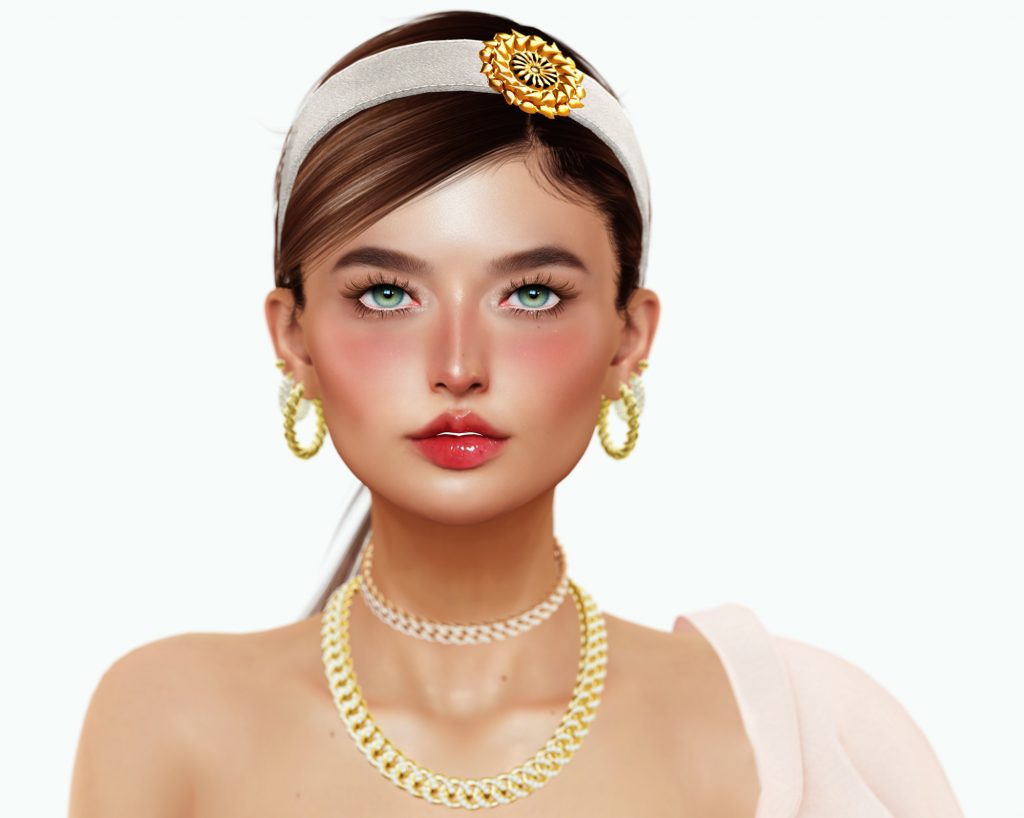 Mixed Metals
Head: LeLutka
BoM Skin: E.BEAUTY – MING SKIN
Headband: Modish:: Ayona Headband [Snow]
Hair: DOUX – Paty Hairstyle
Earrings: [POM] Amanda Earrings
Necklaces: [POM] Greca Chains
Blazer: C'est la vie !:: Rosie JK (#2)
Top: Nutmeg. Teona Top Perky Petite
Trousers: erratic / kamryn – trousers / peach
Heels: [Gos] Elie Glamour Pumps – Boutique
Bag: [DDL] Lies (Beige)