I haven't been around for a few weeks but I felt like a really big bow would cheer me up. And it worked. When has it not? None of this stuff is new anymore, and tbh, I haven't been to any event in weeks – but I love this look for fall.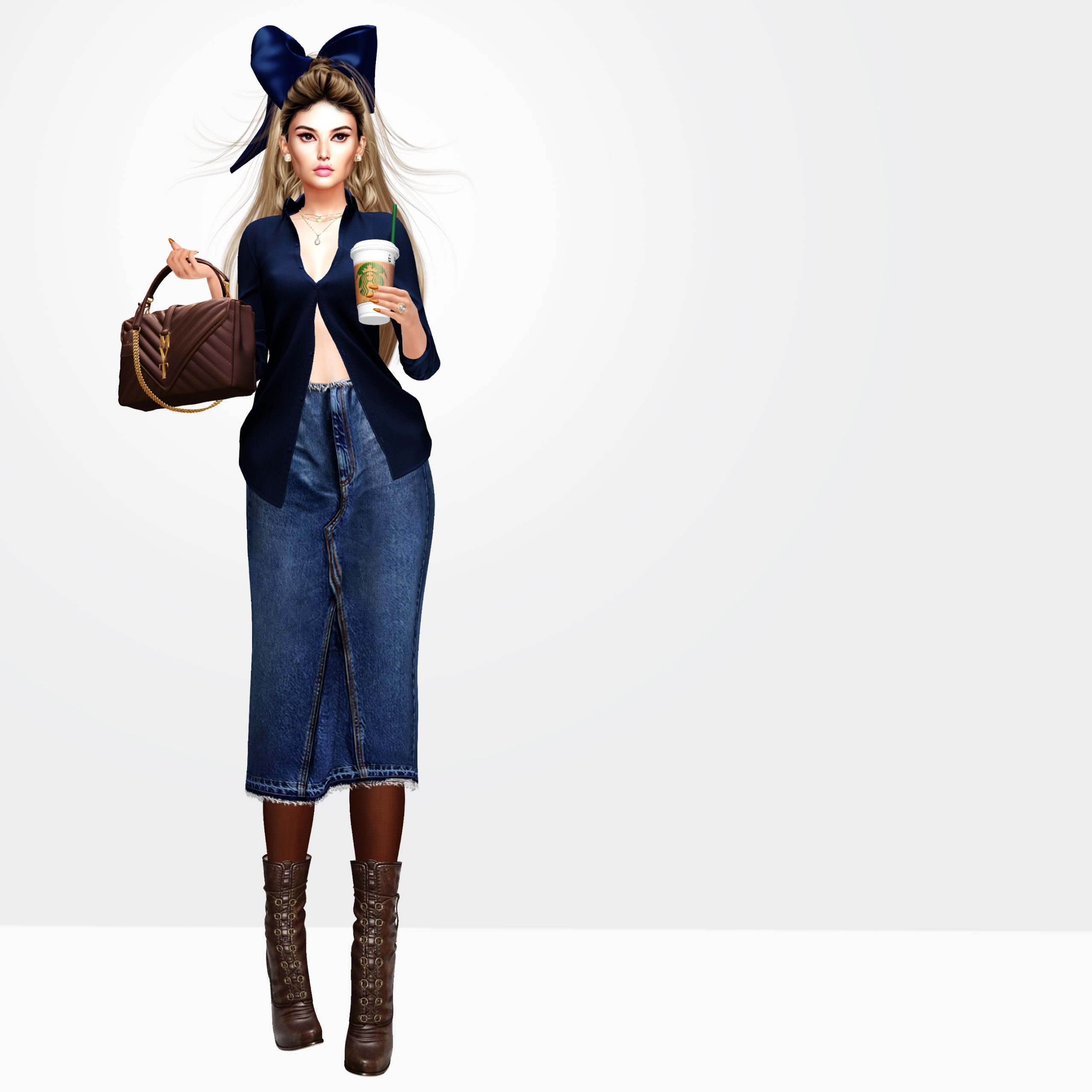 Unfortunately, I had to buy this skirt from Emery twice. I guess I must have tidied it too quickly and then emptied my deleted items without realizing it was in there. Needless to say, the creator didn't seem to have a Redelivery option and never responded to two notecards with messages and transaction history. So, I bought it again because a good jean skirt in a perfect length is like a unicorn in SL. Hardly any creator releases skirts that don't expose at least one ass cheek *roll eyes*. I love, love, love this one. Twice worth it, tbh.
Hopefully will be back soon.
xoxo
---
my big bow
Head: LeLutka Inez
BoM Skin: amara beauty – Kyra Valley – DK BROWS
Mole: The Skinnery BeautyMarks
Hair: WINGS-ES0901-Flowing Hair
Big Bow: BTTB bowup head piece – navy
Earrings: Nov-Kai Diamond Studs
Necklace: (Yummy) Love Birds Layered Necklace [Legacy]
Blouse: (fd) Preppy Princess Shirt – Navy
Skirt: Emery Gonado Skirt Dark Blue
Tights: friday – Opaque Tights (Cocoa)
Boots: Eudora3D Ezra Boots (Legacy)
Bag: MVT – Diva's handbag
Coffee: MVT – That coffee