Who knew that a big bow could completely reengage me in SL fashion? As a result, I had to double down. One good bow deserves another…but this one's on a headband ofc.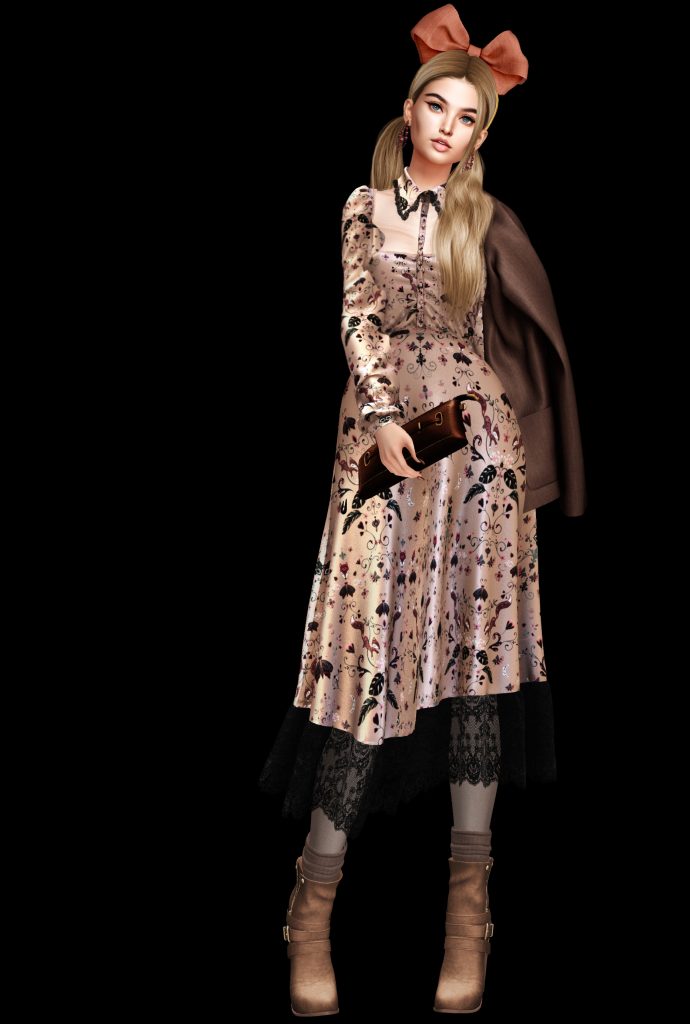 I fatpacked this dress from SHIFUKU (a brand that seems to have just added Perky sizing, yay!) because I couldn't choose just one pattern (florals mostly, but I was still so attracted to it!). First up, I went with this moody, deep fall number. In fact, I am probably pushing the season a bit with the overall look but today in Boston was so chilly in the early morning that I couldn't resist. I do <3 Fall so very, very much.
Hurricane Lee is heading in our direction tonight/tomorrow so depending on the weather, I might be inside long enough to style another look, this time inspired by something so frikking unique from Fashionably Dead (fd) that I didn't love until I tried the demo!
xoxo
---
double down
Head: LeLutka Inez
Eyes: AviGlam Sheen Eyes **@Access**
BoM Skin: [Glam Affair] Tilly (Valley) – shown with eye makeup included
Cheekbones: Velour
Headband: LaGyo_Madeline Bow Headbend – DELUXE
Hair: Ade – Chela **@Access**
Earrings: [Z O O M] Karmila's Earrings
Dress: [SHIFUKU] Vintage Dress **@Anthem**
Tights: ::C'est la vie !:: Emmi Tights (#2) – Moca
Boots: .miss chelsea. Rory Boots Legacy Mink
Clutch: Zenith Leather Clutch (choco)
Jacket (shoulder): C'est la vie Rosie JK