This little ensemble is called "Basic Coat Outfit." Quite cute even though there's not much to it. After all, it does say basic on the ad.
I bought it because there's something to be said for basic. A palette you can build off of if you choose.  Navy and grey has always been one of my favorite combos so I added the collar with a navy ribbon and the lovely navy shoes….the shoesssss!!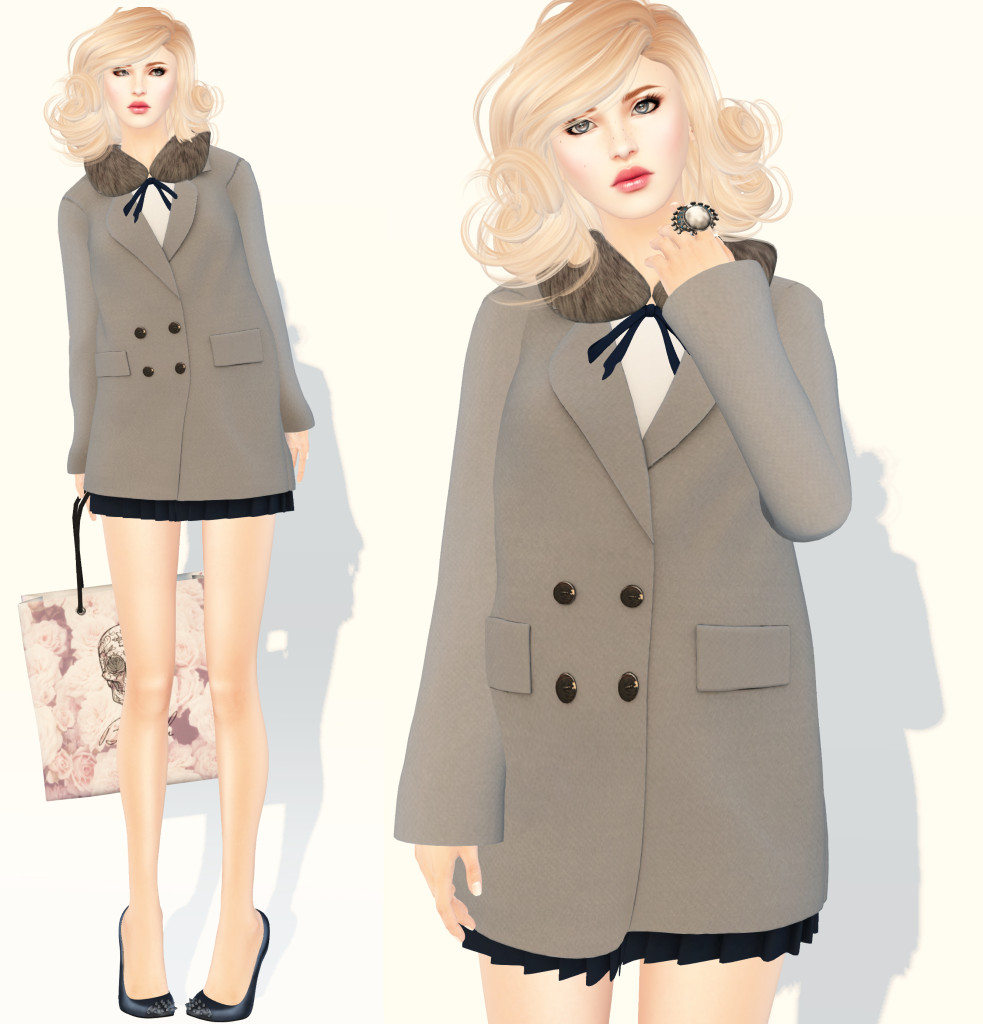 The navy shoes are chock full of lovely detail and score (!!) they fit with both Maitreya and Slink mesh bodies. I don't remember if there was a fatpack but I will likely go back and get it if there is.
Body: Maitreya Lara v2.1
Skin: Glam Affair Alice 02 (asia)
Hair: Magika You
Eyes: Ikon Hope (storm)
Outfit: Cocoroni basic coat #1 *New at Kustom9*
Collar: C'est la vie – Eve Tippet
Ring: Zenith Farewell my Concubine (silver) *New at TLC*
Shoes: Bleich Mesh Geo (navy) *New at Kustom9*