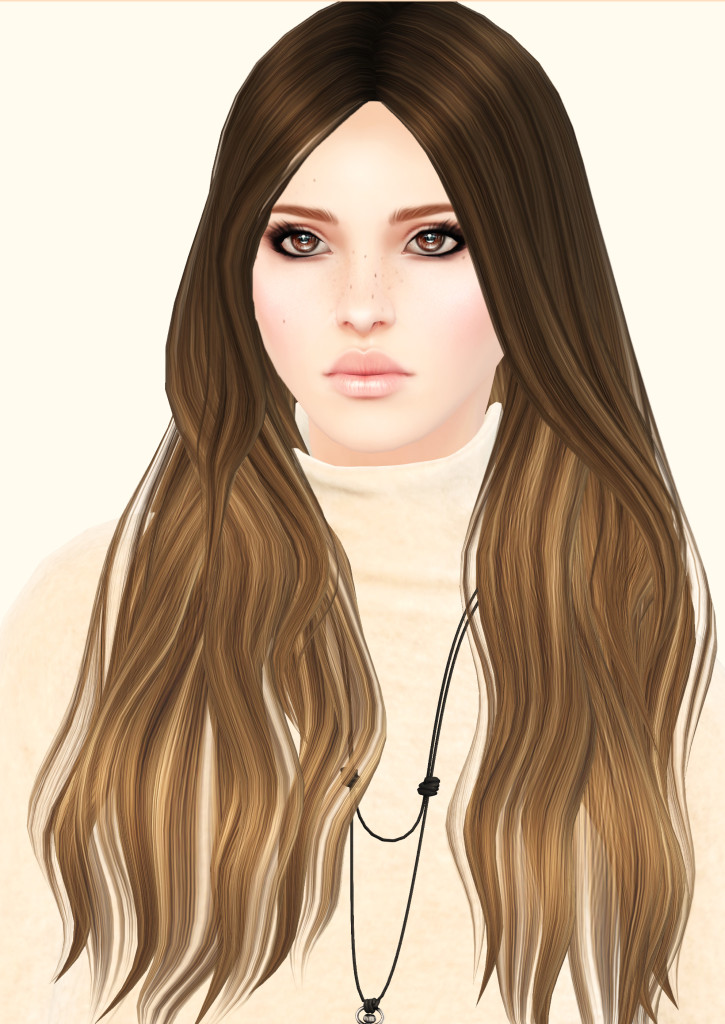 I don't see my Alice kick ending anytime soon.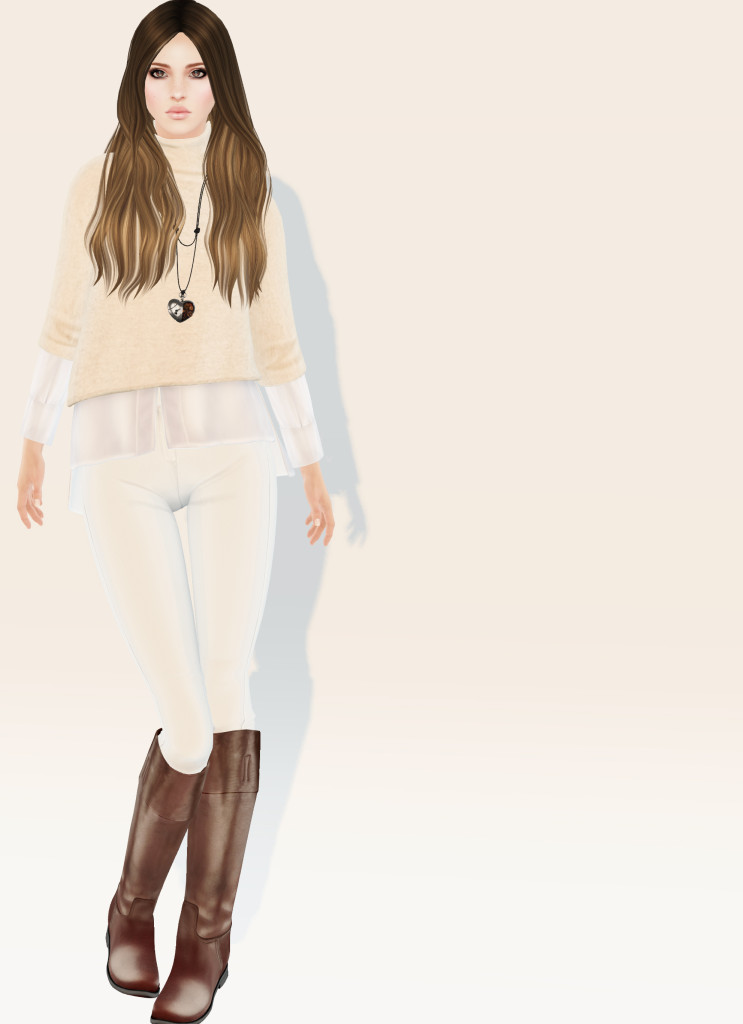 I really wanted these boots, which come with the riding pants, and then I decided to wear both. I am a rider in my real life, with one very special horse I have had nearly his whole life (and mine!). I don't typically wear my breeches and boots out for style's sake lol, and usually get quite irritated that fashion houses put equestrian-inspired clothing into their ready to wear lines….but, this is SL and these boots and breeches are so well done. I have discovered that I like almost everything I have seen from *COCO*!
Incidentally, the shoes I was planning for a bit of a different look unpacked with nothing in them (multiple tries). I went to the main store to redeliver them but found no terminal. Shouldn't every store have one?
Body: Maitreya Lara V2.1
Skin: Glam Affair Alice 04 (asia) *new at Kustom9*
Hair: Lelutka Kayla *new*
Eyes: Ikon Hope Scoria
Top: COCO Sweater and shirt (beige)
Pants and Boots: Riding boots + pants (dark brown) *new at Collabor88*
Necklace: Swallow Steampunk Heart