If your hair is done properly and you have on good shoes, you can get away with anything.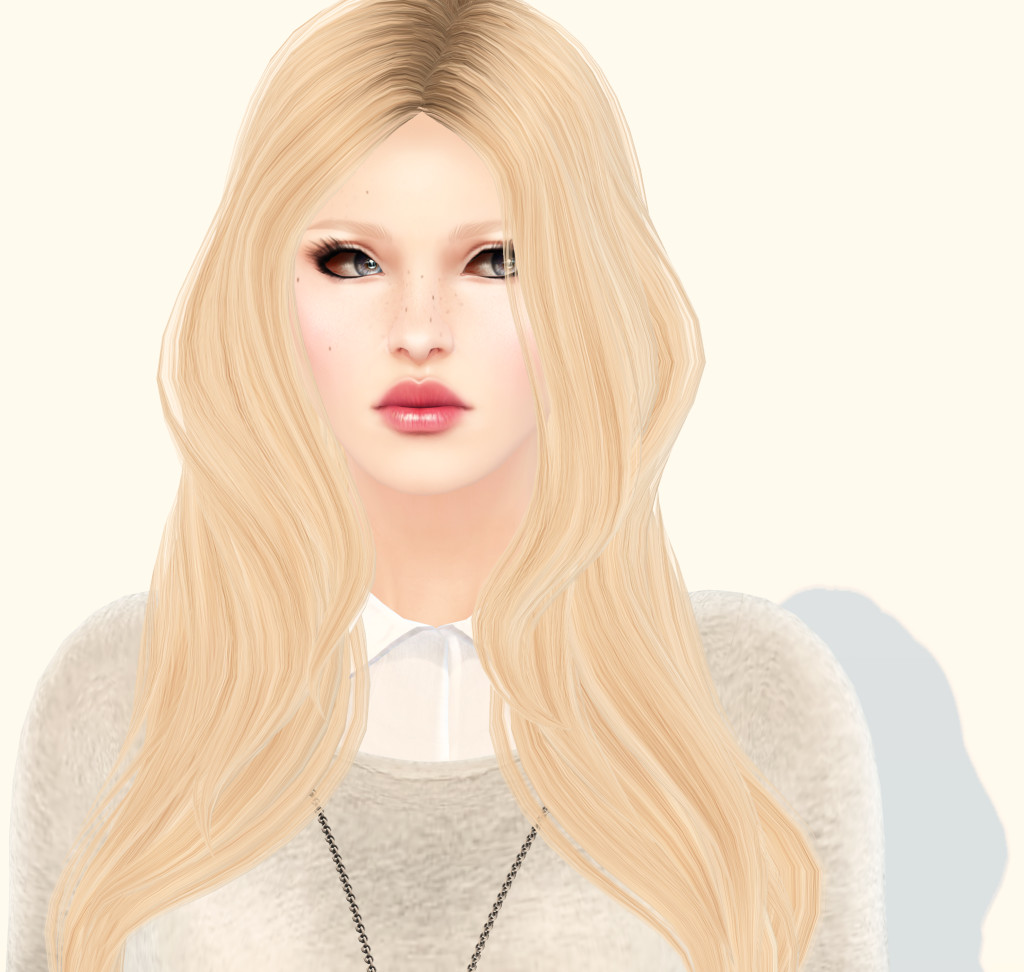 Lelutka released new hairs and they are versatile, beautiful and realistic. This one is Aaliyah, one of numerous new color offerings and packagings that include both roots and fades, as well as the base color (finally a pack you don't have to buy the roots separately in!!!!).
Quite honestly, if I really like a hair and know I will want it in a wider range outside of my usual dark browns, I usually get the "range" or "variety" pack, which cost more but you'll get your money's worth. I never really found fatpacks for hair to be all that useful because there are just too many to choose from – particularly for hairs you won't wear as often. Your mileage may vary.
As for the "good shoes," I am all about cute flats IRL and SL. I have more ballet flats IRL now than I do heels – wtf? There have been so many good releases of flats lately from Ingenue and Fri.day. These are the Darcy flats from Fri.day. Simple perfection.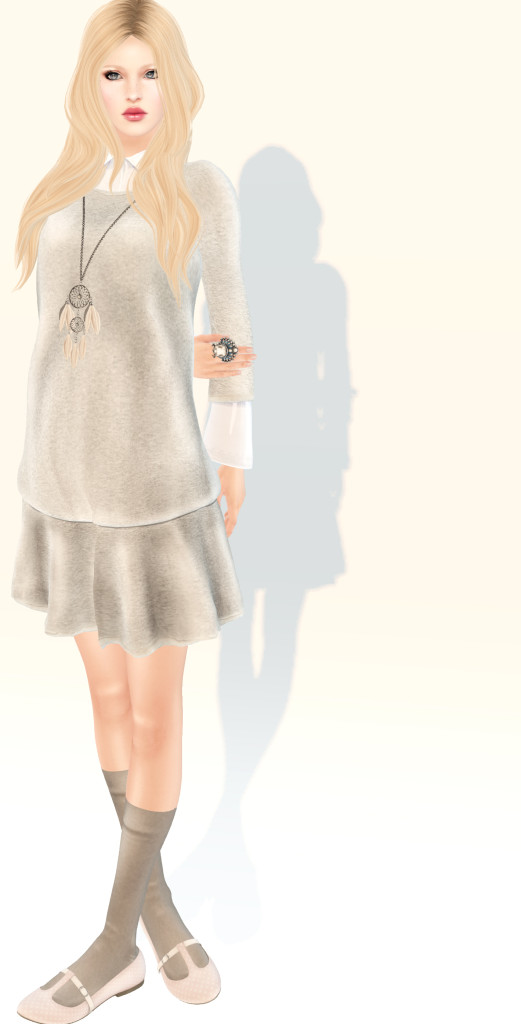 Body: Maitreya Lara
Skin: Glam Affair Alice (asia) New at Kustom9
Hair: Lelutka Aaliyah (fair pack) New
Dress: Coco Shirt Dress
Shoes: Fri.day Darcy (dottie) New at Kustom9
Socks: Atomic Foxy Sox (without the fox!) (gray)
Ring: Zenith Farewell my Concubine (silver) New at TLC
Necklace: Zenith Feather Dream Catcher (silver) New at Kustom9