I happen to love the name Alice. It is my Grandmother's name and I love and miss her every day. She was incredibly beautiful and stylish, with shoes and a bag for literally every occasion. Until her dying day, she was style personified. She very much believed her presentation said much about who she was as a woman.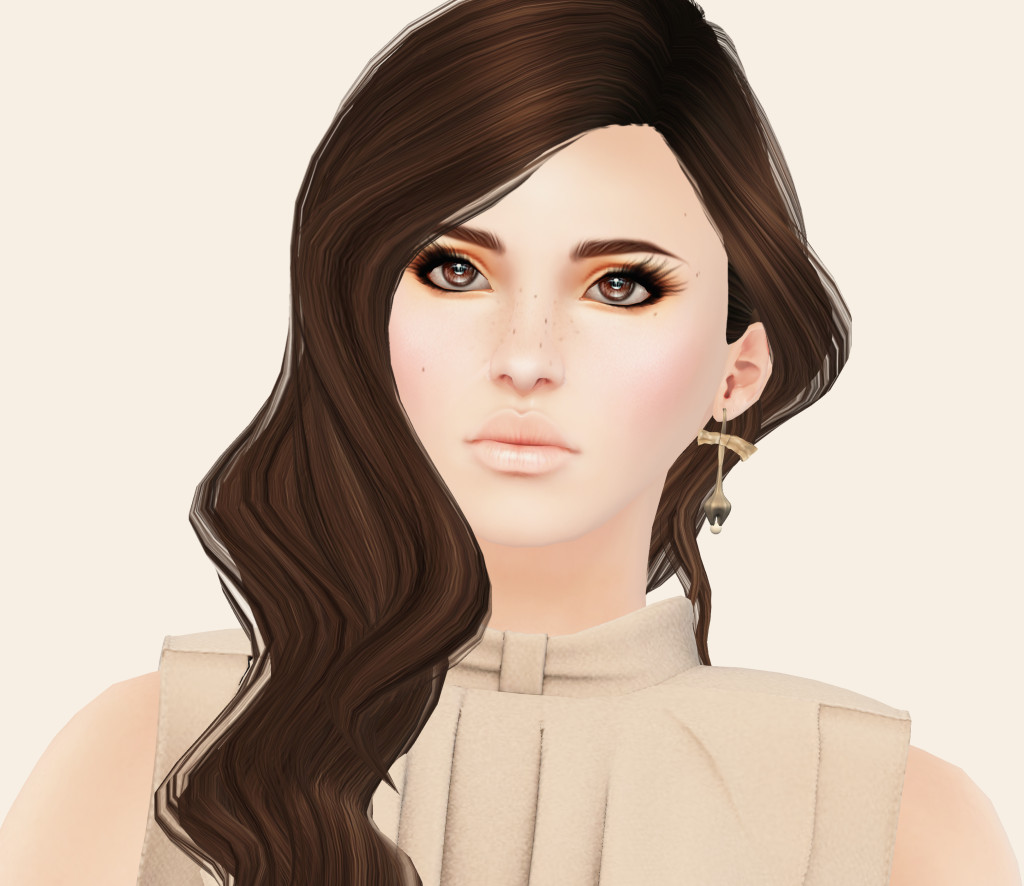 So as I put on Alice from Glam Affair (available at Kustom 9), I knew I had found a new skin love. Like the people in our lives, there is so much beauty in "imperfection." Alice's beauty marks and freckles are charming and real, and her eyebrows, perfectly natural. Imperfections inspire me and I wear my RL freckles with pride 😉
Admittedly, my grandmother would have never worn shorts!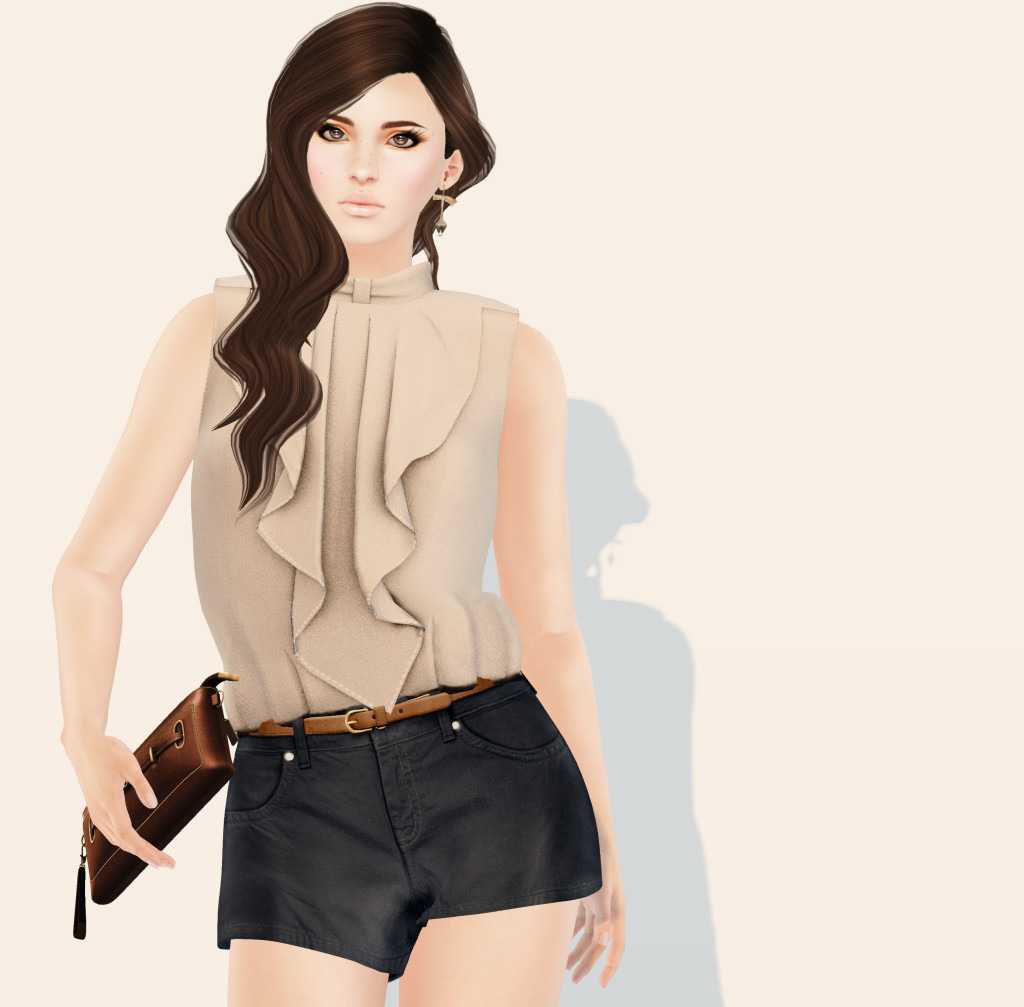 Unfortunately, the outfit I had planned for this post had some issues. I have no idea if the dark spot on the below shorts appears on the other light colors available – or even if it is intended? But these types of imperfections don't work for me (as well as the seams issues), although I still like the cut of the top very much and will use it happily.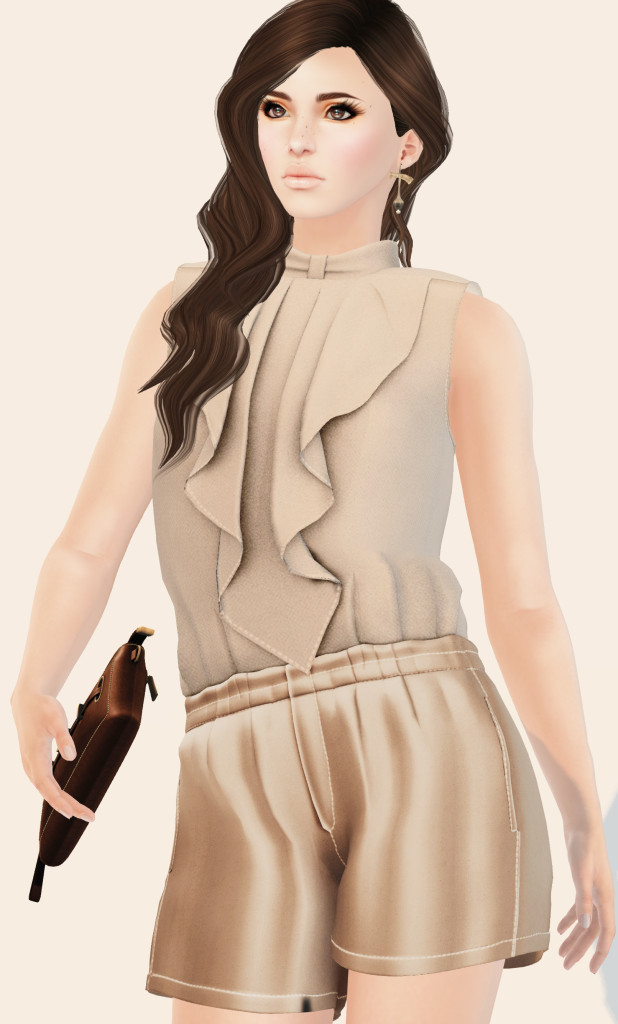 However, the very perfect clutch is from Zenith, available at TLC.
Body: Maitreya Lara v2.1
Skin: Glam Affair Alice (Asia) – new at Kustom9
Hair: Lelutka Sheena
Top: Le Primitif Lenora Blouse (cream) – new at Kustom9
Navy shorts: Tres Blah Khaki navy
Clutch: Zenith Vintage Leather Clutch – new at TLC
Earrings: LaGyo Vintage Pearl and Bow