If you spend time really looking at what you're wearing in SL, it's remarkable the level of detail and realism you can find. I spent some time doing that with this dress from Lumiere, which at first blush is a pretty, delicate lace fitted dress. But there's a lot more to it when you dig in.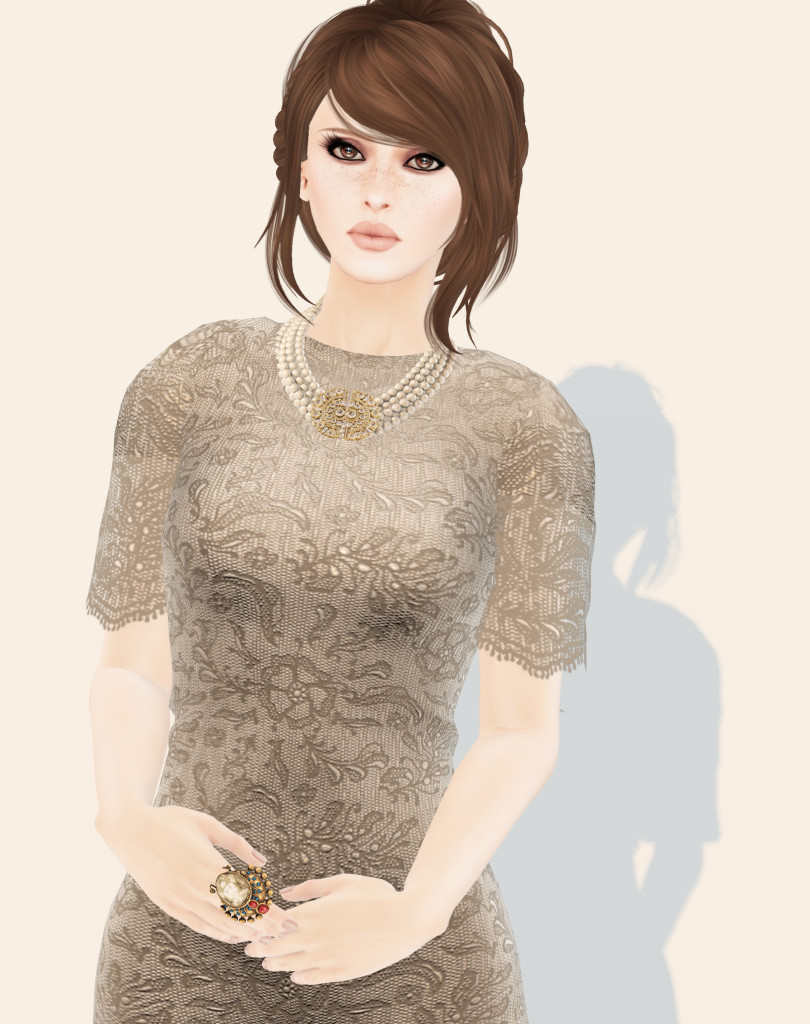 Like something someone spent days creating by hand almost. The ad really doesn't do it justice because the back is the best part.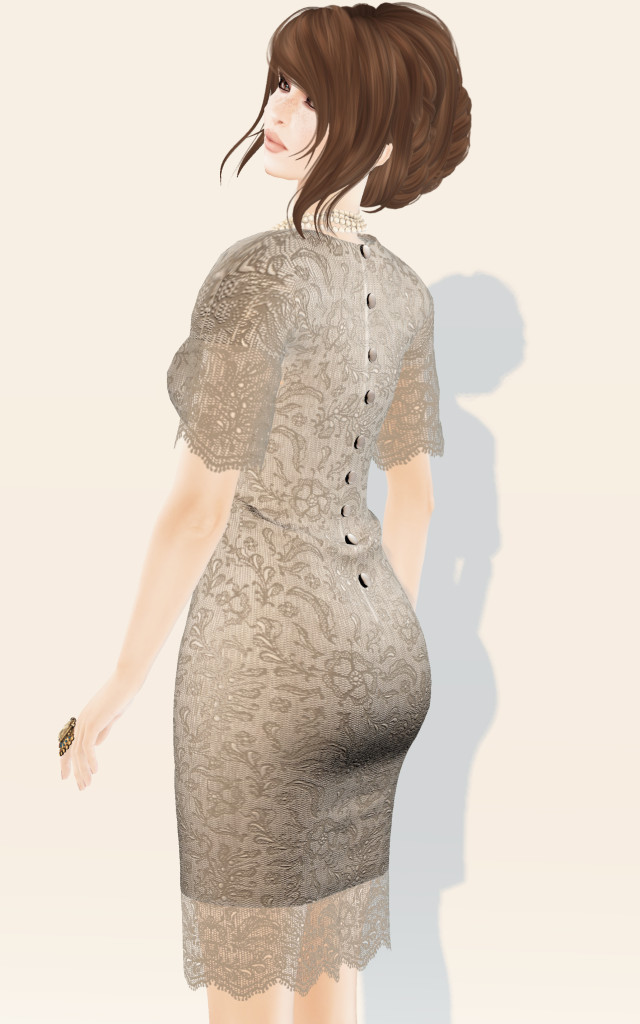 It's quite detailed all on its own so I didn't want to overdress it.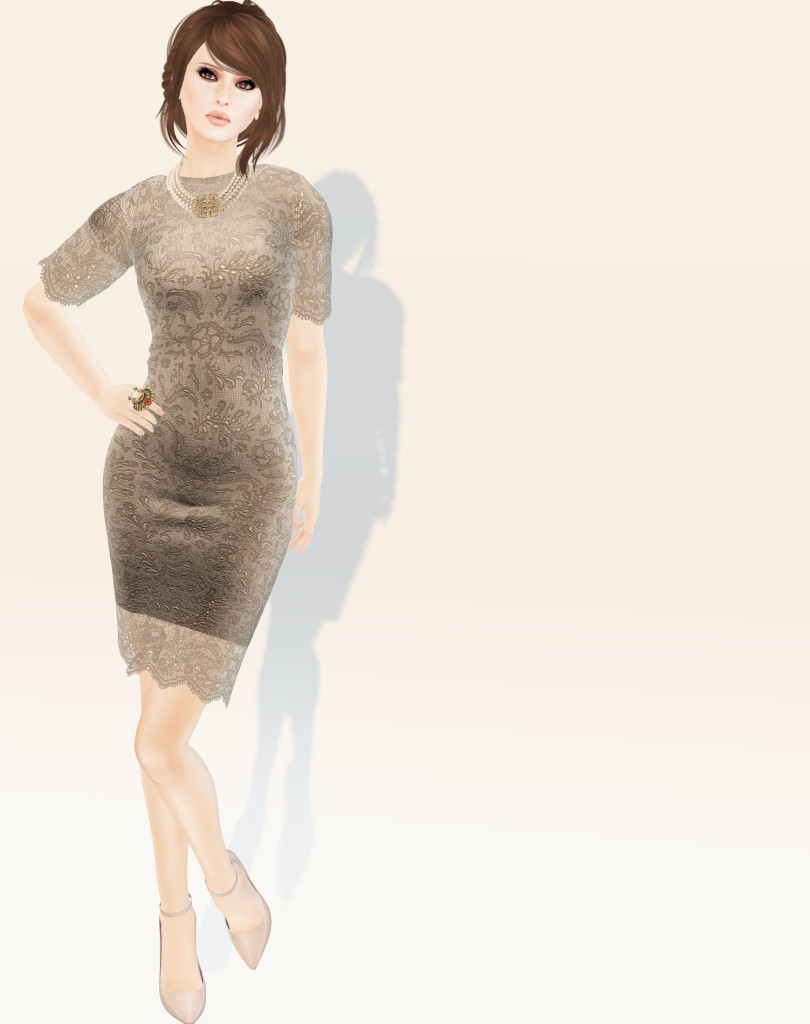 Coco Chanel always advocated for taking one thing off before you leave the house. I took off my earrings and let the gorgeous ring from Zenith take the focus.
Body: Maitreya Lara V2.1
Skin: Belleza Celeste (fair) 2 (new at TLC)
Hair: Magika Meadow
Dress: Lumiere Lace Dress (beige) (new at TLC)
Shoes: Maitreya Gold Liason V2 (blush)
Ring: Zenith Farewell my Concubine II (golden) (new at TLC)
Necklace: Yummy Pearl and Diamond