IRL we all want to stay young looking, right? I know I obsess about this and buy all sorts of skin care and see all kinds of specialists that will aid in fighting off age when it comes. But in Second Life, I feel strange looking too young if that makes sense at all. I love trying all kinds of skins, although I normally always come back to "mine."
I tried a new skin from Laura Hurley – Heidi v2.  I liked it – particularly the beautiful eyebrows – and found that my avatar looked so much younger than I am used to. Not in a bad way, just in a new way.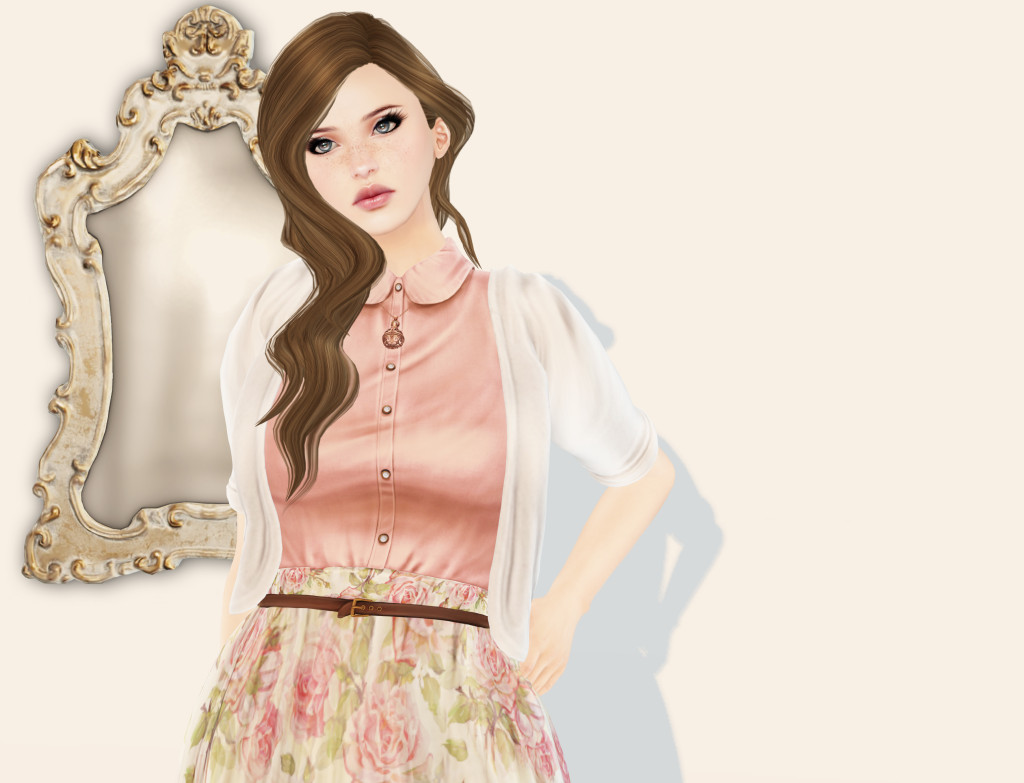 Then I flipped to my Glam Affair skin – which is really a default brand for me, particularly Sia.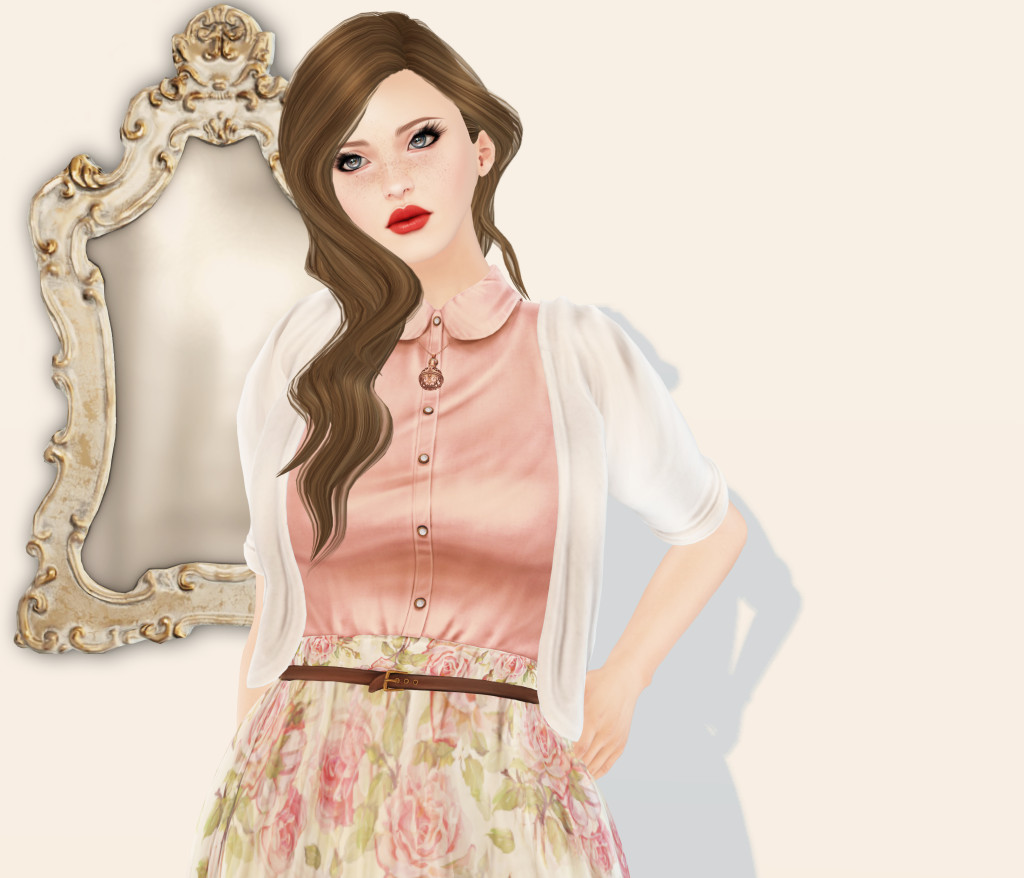 They are both youthful, but incredibly different to me in terms of generations, lol!
Incidentally, I am trying out Lelutka's new tones in this post (this is from the Ash pack). I can't wait for them to release their new styles! Hair is a way of life in SL.
Body: Maitreya Lara v2.1
Skins: Laura Hurley Heidi Milky and Glam Affair Sia Asia
Hair: Lelutka new tones sample
Eyes: Ikon Hope eyes – storm
Outfit: Foxes Wallflower dress – first kiss (at Feb Collabor88)
Necklace: Random Matter Seelie – rose gold
Mirror: theosophy Beaumaris mirror (at Feb Collabor88)