I saw these shoes when I first went to Feb L'accessoires but I skipped them the first time through because I normally look for shoes for my various mesh bodies. Of course, it was somehow lost on me that with the socks attached, I didn't need to worry about feet at all! On my second pass through (am I the only one who does that? goes back to events 2-3 times to revisit things I might have missed in my rush to get in and get out??), I took another look at these shoes from Cila and purchased them in the nude color.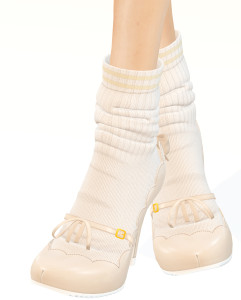 They are fantastic – detailed, so dainty! LOVE. Available in several colors. So glad I went back! In addition, I would just like to add that the designer was incredibly helpful when the unpack script was borked. Thumbs up!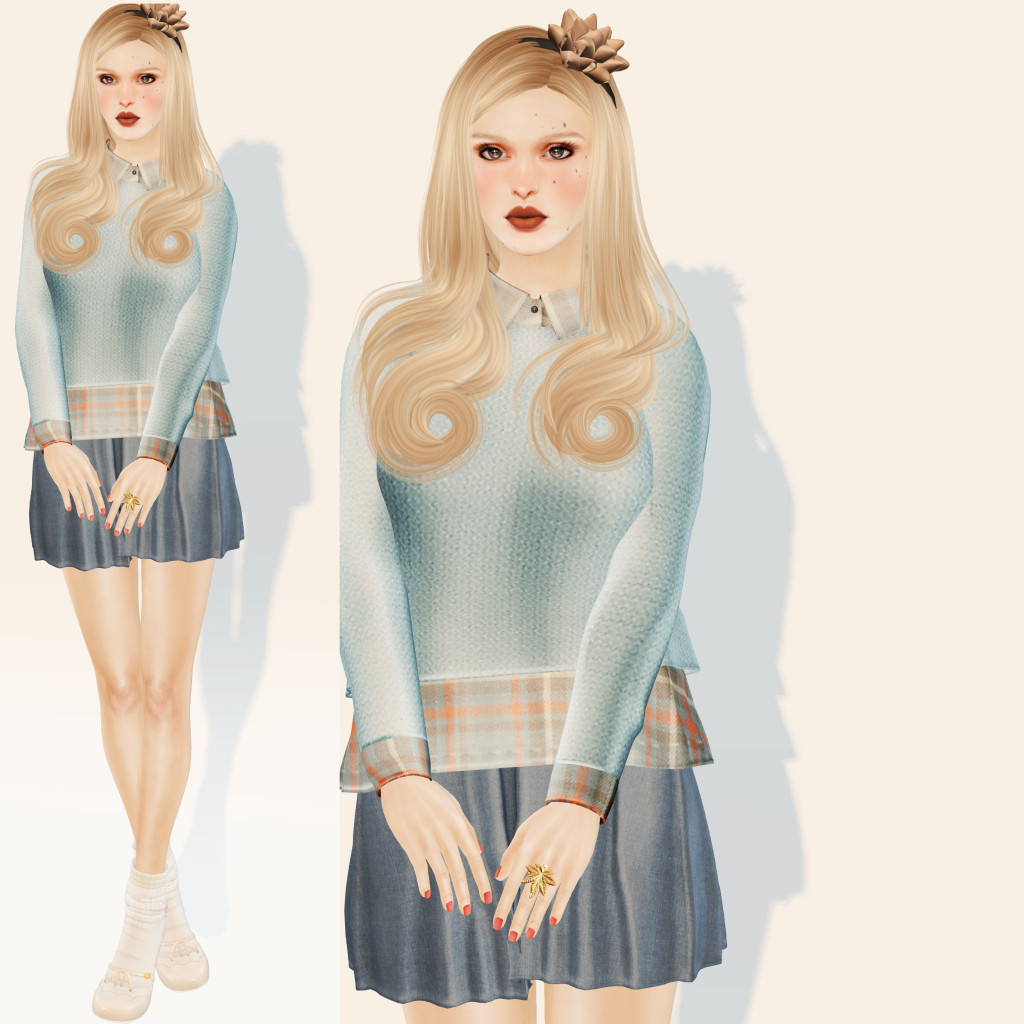 I am trying to clear out my inventory of things that I wanted to blog but haven't had time. However, because of the Boston weather, I have been working from home a lot (woot) so I will likely get through some of it but then there will be a long pause when I go back into my office, lol. This sweet little ensemble is from *ionic* new at The Chapter Four.
Body: Maitreya Lara v2.1
Skin: The Skinnery Blair (champagne) with winter blush and beauty marks
Lips: Izzie's Matte (rust)
Hair: Magika Gone
Eyes: Ikon Hope Scoria
Outfit: *ionic* Denim loose skirt and sweater with blouse (blue tartan) *New at The Chapter Four*
Shoes: Cila First Love Heels (nude) *New at L'accessoires*
Ring: Eclat Kush ring (gold)
Headband: LaGyo Ribbon Headband