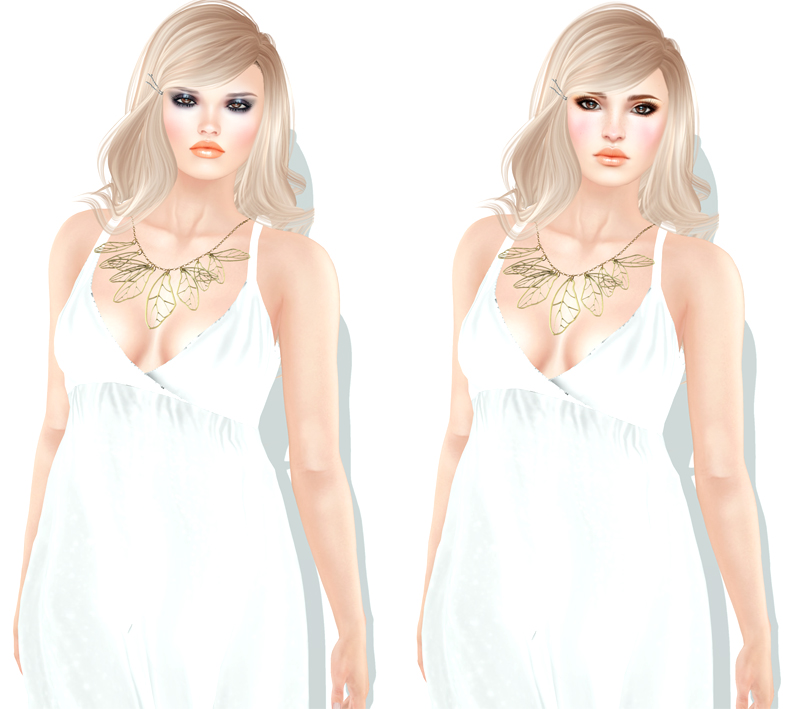 While I was trying on this lovely new Moth Wings Necklace from Ane @ We <3 RP, I decided to do a little experiment. It's no secret I have grown very fond of my new LeLutka mesh heads despite my worries, but I was beginning to miss the customizations with my "own" head and all the wonderful items that we can use to individualize our looks.  Like, I missed my sparkle blushes, my freckles and the option for softer eye makeups. But it is interesting how I still feel like "me" in the Ever mesh head here, even though the looks are quite distinctly different.
One thing I note on my own head is that my eyes are absolutely enormous. I have always liked a more doe-eyed look, but geez, I may have to adjust, lol. They are both pretty – but in very different ways. I feel like the Ever look is just so unbelievably high detail that it's just striking; whereas my own head, the look is soft, pretty but definitely not as striking.
I noted that LeLutka put out a makeup kit for creators, but still waiting for word on other select skins to be compatible with the heads <3. This is one of the things I am mostly highly anticipating.
Separately, I found some pretty shoes from A's at the Sweet Cupcake Fair. They are only for Slink high feet and they come with a metal and 20 color texture change hud. I do love bows and these are definitely quite pronounced. I will pretty much buy anything with a bow…seriously.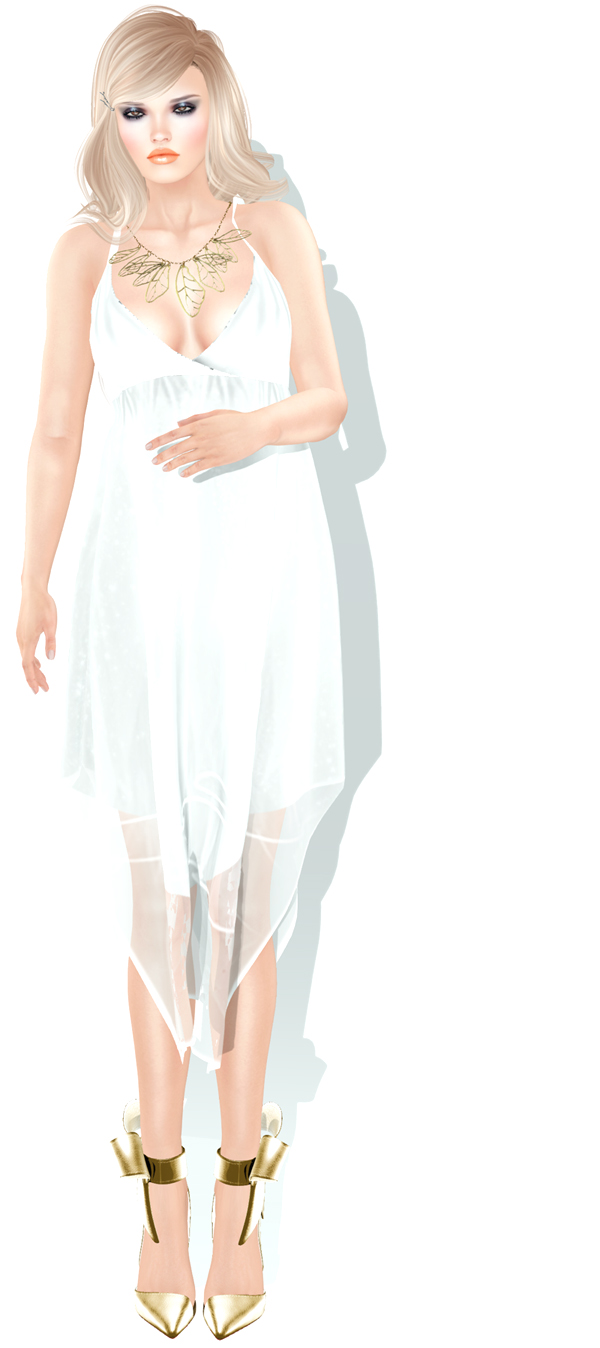 Head: LeLutka Ever *New*
Skin: Glam Affair Alice Cygana 6 (asia) shown with Sparkle Blush from Dazed (25%)
Hair: Magika Listen
Dress: LpD Atena
Necklace: Ane Moth Wings (gold) *New @ We <3 RP*
Shoes: A's Bowella Heels *New at Sweet Cupcake Fair*