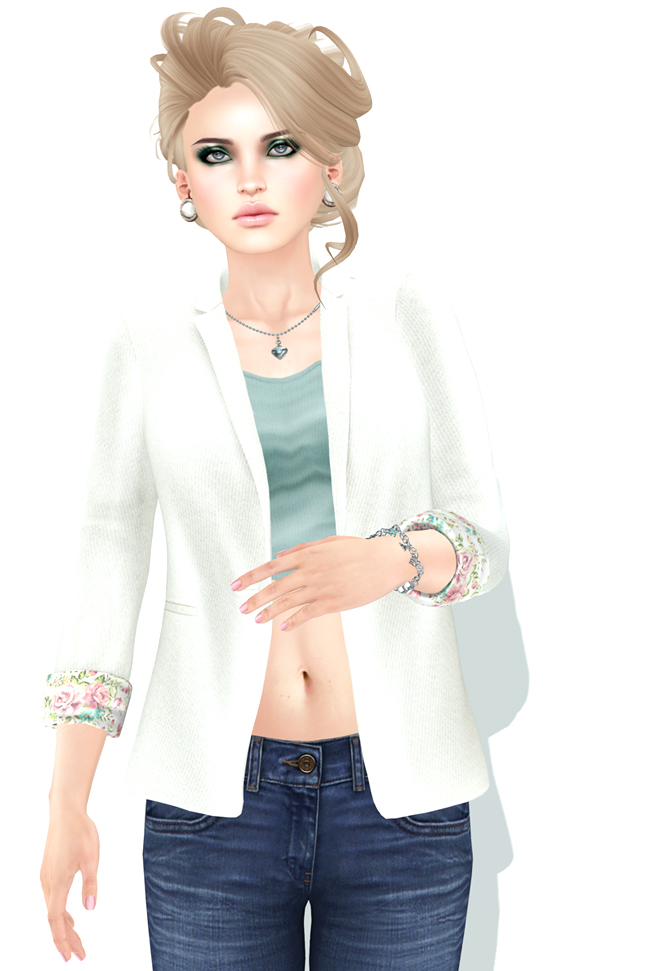 How people dress on their down days is pretty interesting. I mean, if you think about it, it's easy to "dress up" when you have say, a set dress, pair of shoes and jewelry in a ready made look. It's when we have time off – and can dress however we want – that often really shows a style preference.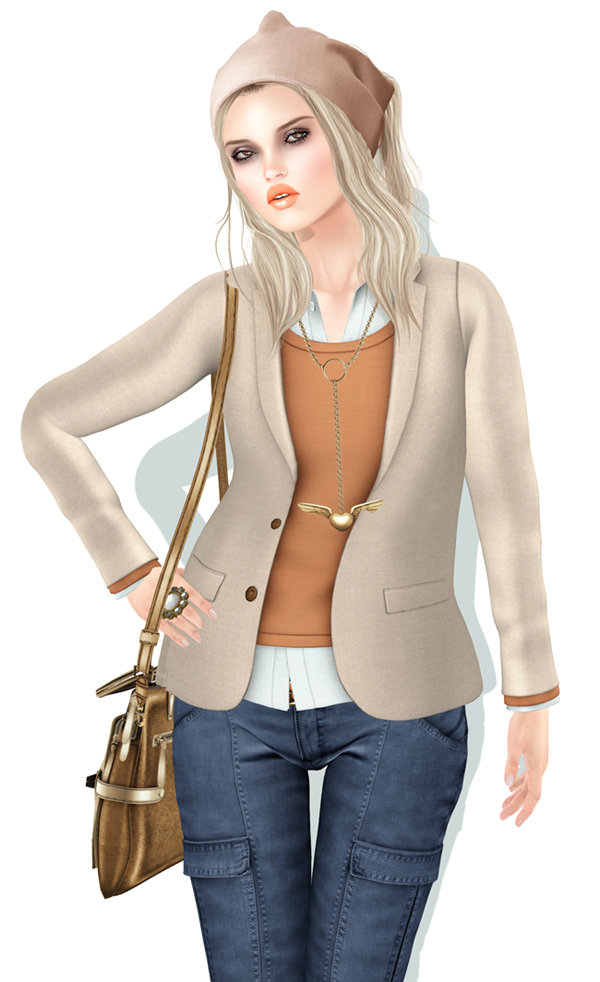 For me, even on down days – Fridays and weekends – I still favor classic pieces, tailored jackets, comfortable jeans or trousers, and most of all, fun accessories and shoes. That is unless I am at the barn, in which case it's never about style, lol.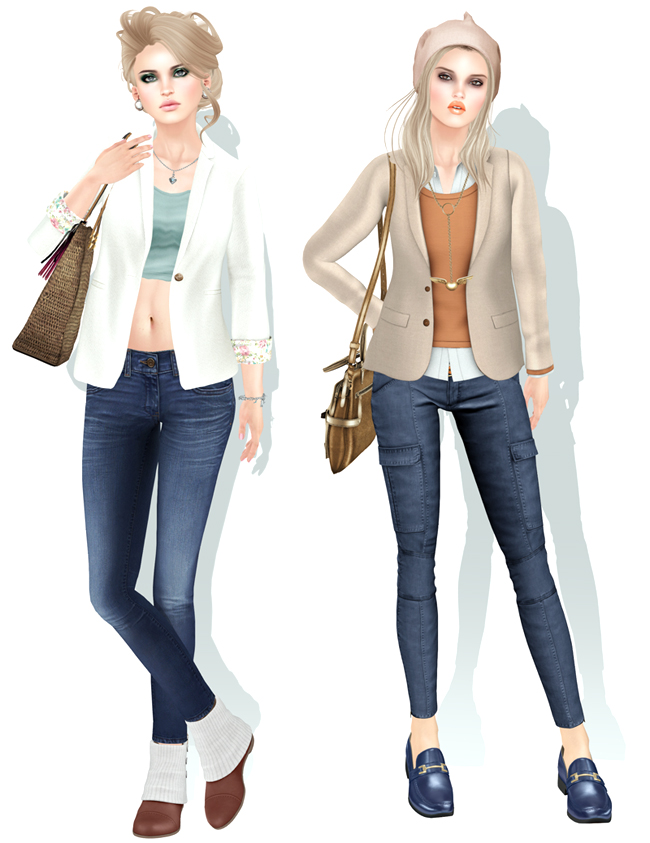 I am especially in love with the new Katra makeups from Glam Affair out at Collabor88 for April and the Gucci-esque loafers from Monso out at TMD.
The Looks
Skin: Glam Affair Katra Party 03 (asia) *new @ Collabor88*
Hair: Moon Insect Religion
Jacket: erratic Anya jacket (white) *@ Uber*
Top: Atomic Basic Crop Top (mint) *@ Uber*
Jeans: Maitreya Skinny Jeans #5 (for Lara)
Shoes: Ingenue Agna Boots (cognac for Maitreya)
Earrings: Epoque Pearl Fret
Necklace: MG Secret Love Letter
Bracelet: Cae Wanderlust Paris *at TLC*
Bag: Mon Tissu Straw Tote
Head: LeLutka Leda *new*
Hair: Tableau Vivant Mokuzai *new @ xiasumi school festival*
Jacket: Etham Autumn Blazer (cream)
Trousers: Addams A-brand Cargo Pants *@ Uber*
Shoes: Monso My Horsebit Loafer (navy/slink flat) *new @ TMD*
Bag: Zenith Art Bag (beige)
Necklace: Swallow Heartwings
Ring: Mandala Prophecy (midnight( *@ Uber*