…a good hair day.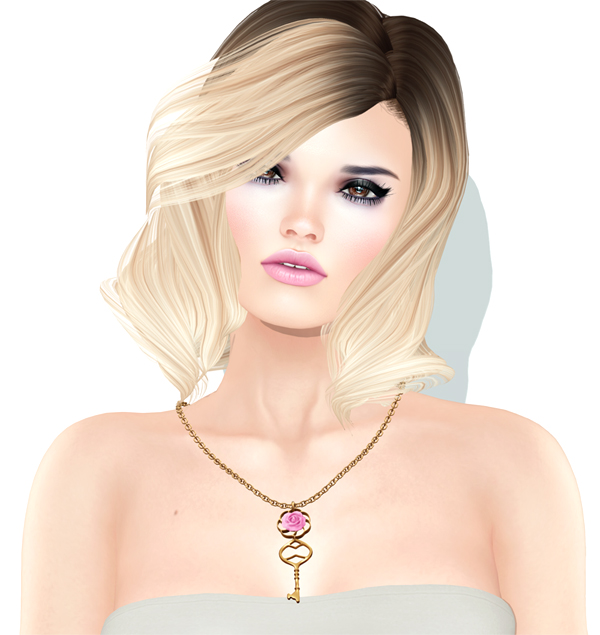 There are droughts we go through in SL fashion depending on what designers are putting out. For me, around Shiny Shabby, I had a dearth of new hair to wear other than 2-3 that I loved, but plenty of amazing new clothes. Now, I find that I have more hair than I know what to do with and haven't really found much I absolutely cherish in the clothing department.
Moon had a huge sale this past weekend, and everything was 50% off. It was kind of heavenly. The Chapter Four also has many new hairs to be had, whether through gacha (like the one on the left from Pritty) or not (like the one on the right from Soonsiki).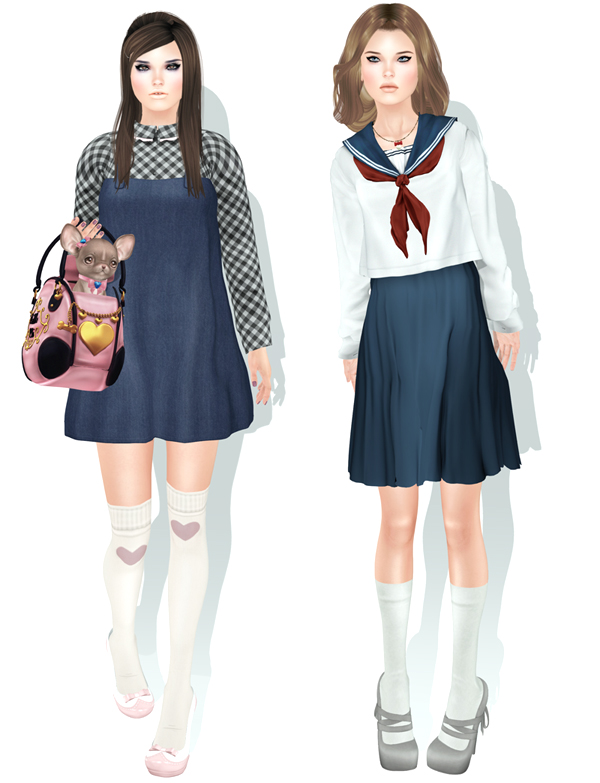 Both outfits are sweet although not really 100% my style (a bit too schoolgirl), from The Chapter Four. The C'est la vie offering has a color change blouse, which I changed to be dark gingham with pink lace trim; and the Offbeat school uniform ensemble is gacha only (and in one size).
I am waiting anxiously for more skin appliers from the grid for the new LeLutka mesh heads. In a perfect world, I would get appliers from Belleza and The Skinnery, in addition to new ones from Glam Affair xD. I wonder who the skinners will be!!
The Looks
In all
Body: Maitreya Lara
Head: LeLutka Ever *new*
Hair: Moon Moonlight
Necklace: {imeka} Vintage Flower Key Necklace *new @ The Chapter Four*
Head: LeLutka Aria *new*
Hair: Soosiki Jethro *new @ The Chapter Four*
Outfit: Offbeat Real Mine School Uniform (10 long) *new @ The Chapter Four*
Socks: Atomic
Shoes: Fri.day Cora (antique)
Necklace: C'est la vie Cecily (red ribbon)
Head: LeLutka Ever *new*
Hair: Pritty Bom (brown 5) *new @ The Chapter Four*
Dress: C'est la vie Cheryl Dress Denim Vintage *new @ The Chapter Four*
Shoes: katat0nik Nudey Wingtips
Socks: Quirky
Bag: Birdy Little Chi in a Bag *new @ The Chapter Four*