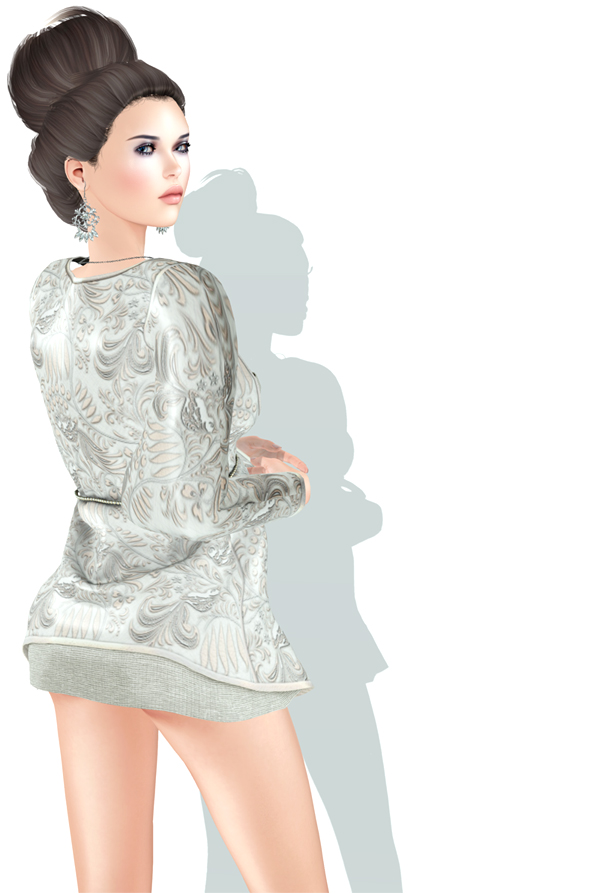 This piece from Enfant Terrible is dreamy in terms of texture, color and gorgeous detail. It's clearly sexy and almost fantasy-like from the front. But, it doesn't cover my breasts completely (wearing a mesh body) so it's not something I will just wear around casually. It's beautiful for photos, of course.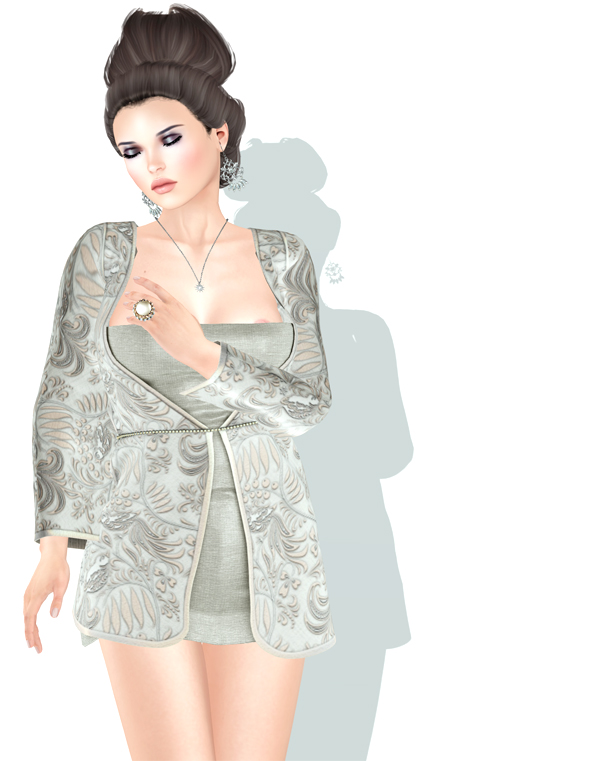 It got me thinking about some of the things I would like to have in SL but haven't seen as I imagine them. Maybe they are out there, but here's what I am looking for…
Jeweled mary janes – small clusters of crystals in a range of colors, sprinkled sparingly around the shoe, especially at the straps.
Jeans that look like my favorite Alexander McQueen jeans (yes, he makes them and they're unreal in terms of fit)
A tailored tangerine orange linen blazer and crisp white chinos
Pale teal manicure
"Doll" makeup with very spare robin's egg blue eyes and chalky pink lips
Also, I described my perfect dress here. If anyone sees anything like the tea length dress I describe, please let me know! To go with the Mary Janes described above!
The Look
Body: Maitreya Lara 3.0 (with some fantastic updates <333)
Head: LeLutka Aria *new*
Eyes: The Skinnery Echo Eyes 3 *new @ The Chapter Four*
Hair: Moon Ninth Avenue Reverie
Dress: Enfant Terrible Kia Dress (white) *new @ The Chapter Four*
Necklace: Yummy Celestial Necklace Burst (silver)
Earrings: Paper Couture Rococo Chandelier Earrings
Ring: Paper Couture Diamonds and Pearl Ring