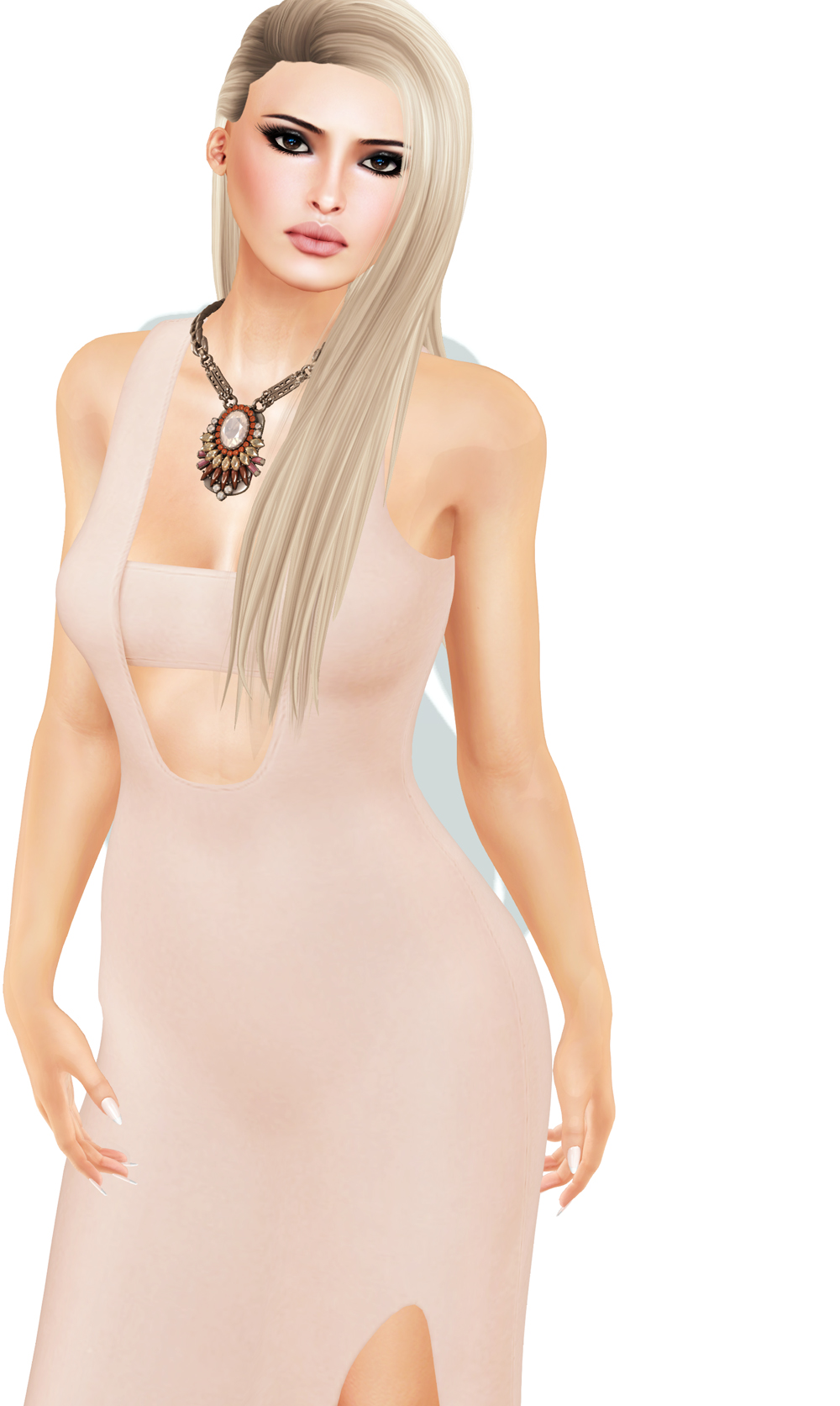 I know after the winter many of us had, I should not be looking forward to fall so much but tbh, it's all about the clothes and makeups. Fabrics are slightly heavier, colors richer, hems longer. Good stuff in Second Life and ofc IRL!
I am so happy that we're nearly past the part of summer requiring basic sundresses, sandals or flouncy skirts. I'm especially looking forward to pencil skirts, tweed and boots!
Have a wonderful weekend!
Skin: Belleza Eva (Uber Med 5)
Hair: Elikatira Elodie *new*
Necklace: Mandala Princess Dogtag (antique)
Dress: :ryvolter: Olga cut-out gown (nude) *new*
Shoes: Maitreya Gold Liaison (blush)
Skin: Belleza Tess (Med 0)
Hair: Entwined Elena
Necklace: MG Dream Orb (short – silver) *new @ Collabor88*
Earrings: Yummy Double Diamond Studs
Dress: Valentina E. Cara Dress (cerulean) *new @ Shiny Shabby*
Shoes: Livalle Modig High Strapped Sandals (navy – Belleza)
Skin: Belleza Amber (Uber Med 6)
Hair: Elikatira Aubrey
Necklace: Zenith Vintage Pearl Necklace with Key *new @ Shiny Shabby*
Dress: Valentina E. Catch Me If I Fall *new @ N21*
Bag: C'est la vie Serry bag *new*
Shoes: fri.day Veronica Platforms (grey – Belleza)