Anna Wintour is one of my heroes. She is fascinating and mysterious, unless you believe everything written in The Devil Wears Prada. One of the things I love about her is that no matter what she is wearing (I mean aside from her sunglasses), she will look strong but still very feminine. She doesn't consider herself a powerful person, yet she sets the tone for every season in fashion the world over. Her approval means success while her indifference translates into failure.
She believes in taking risks, being fearless and even if you have no idea what you're talking about, look and act like you do. That's the spirit of what I am wearing today.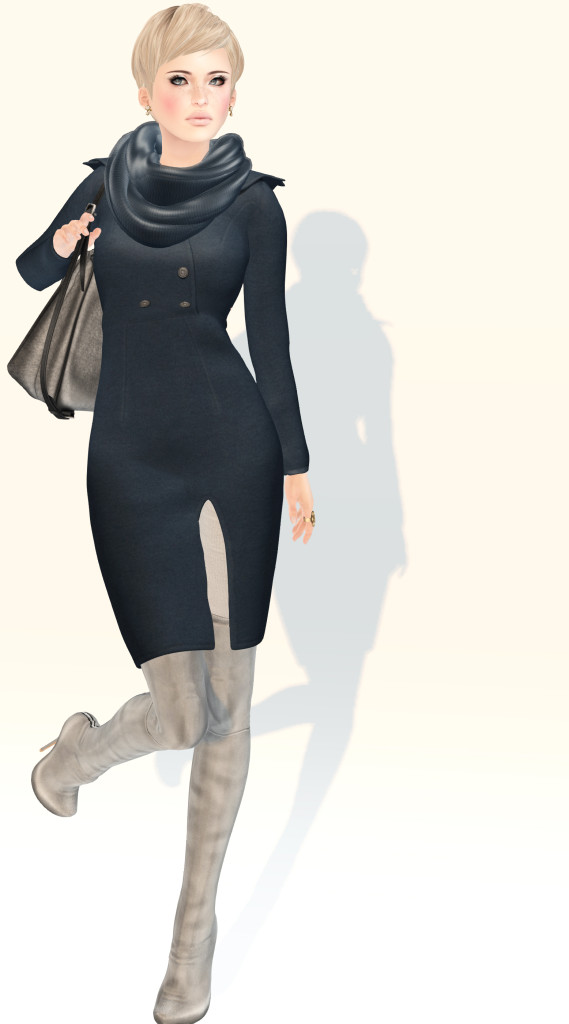 I can be rather predictable with fashion. I generally stick to what I know works for who I really am. But in the spirit of risk, I challenged myself to find something I would normally not wear and make it my own.
These Marylin boots from Reign are super well done, but are not something I would generally wear. However, contrast is very interesting to me.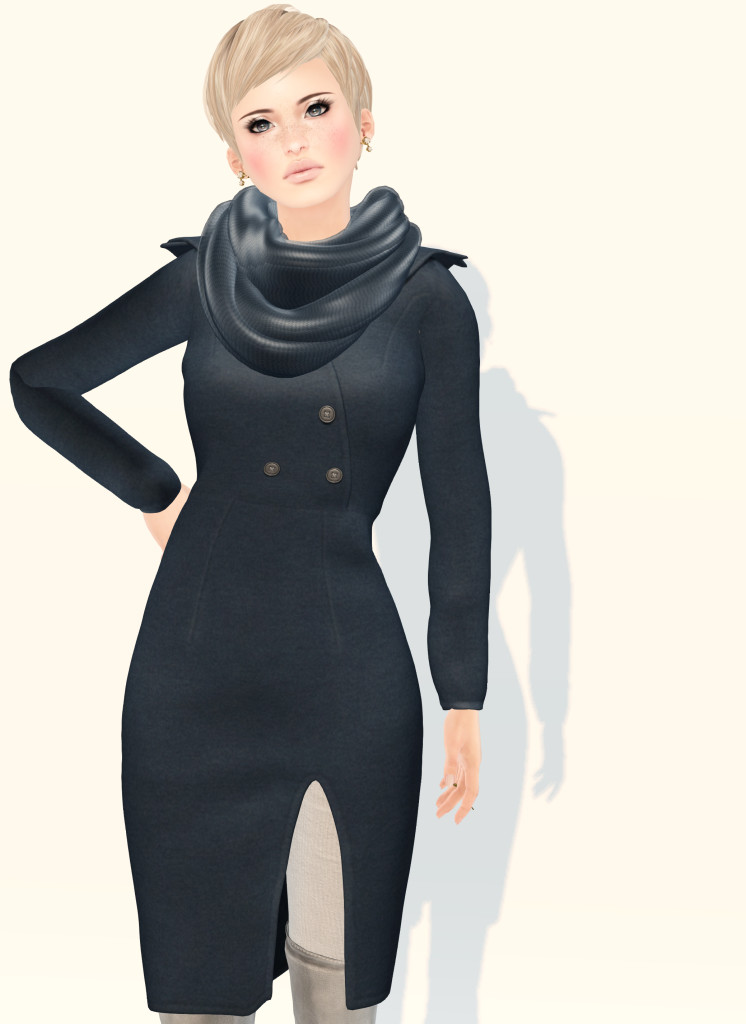 I love the contrast of the sexy boots with the structured cut of the Double Collar dress from NYU. Building off of just one or the other would probably yield something completely different – really conservative or super sexy – however, together, I really like it.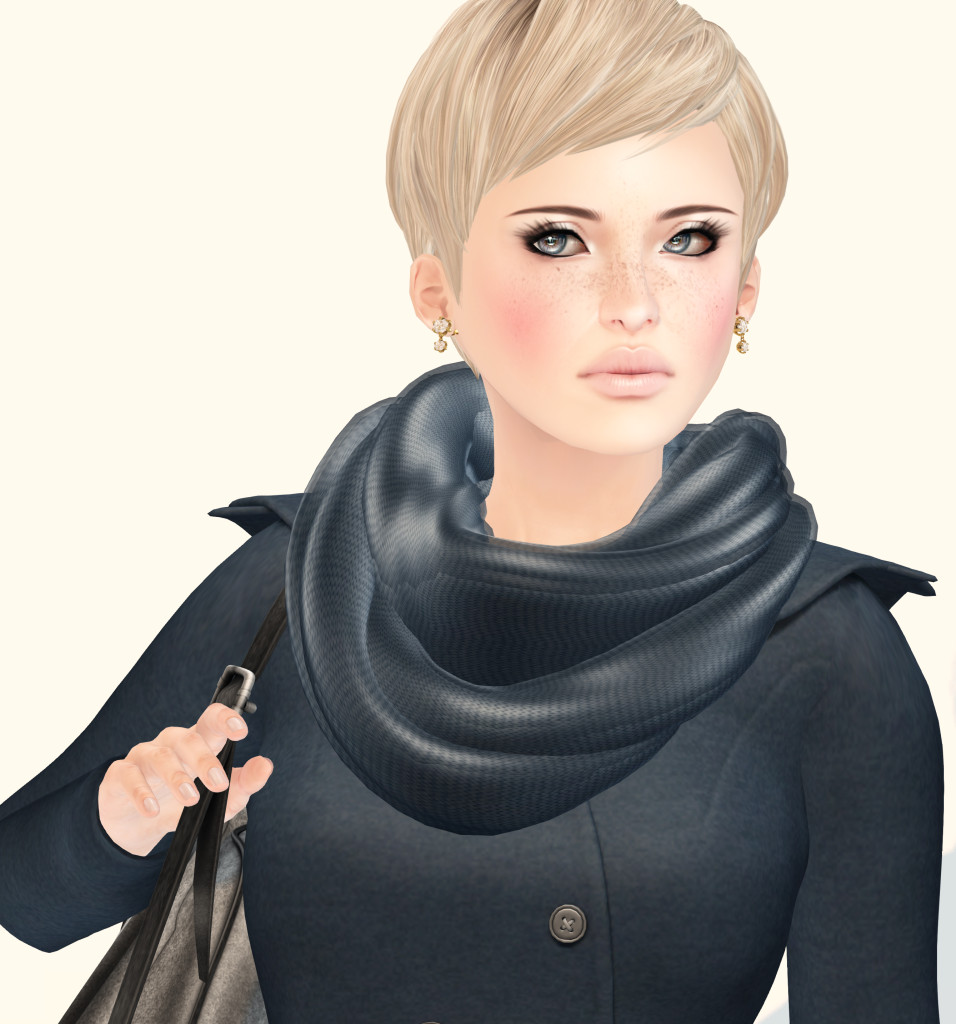 There is also a coat from NYU at Fameshed that goes with the dress. I don't often love over the shoulder coats in SL because they can be awkward to actually wear, but lovely to pose.
The Look
Body: Maitreya Lara
Skin: Glam Affair Sia 06 (Asia)
Hair: Uncle Web Studio Giz Hair (Milk Tea)
Freckles: Deetalez Chocolate Splits
Dress: NYU Double Collar Dress (navy) *New at Fameshed*
Scarf: Zenith Sweater Scarf (all colors)
Boots: Reign Marylin Boots (gray) *New at N21*
Bag: Zenith Leather Backpack Rare
Earrings: Yummy Double Diamond Studs
Tights: Izzie's Cozy Maitreya