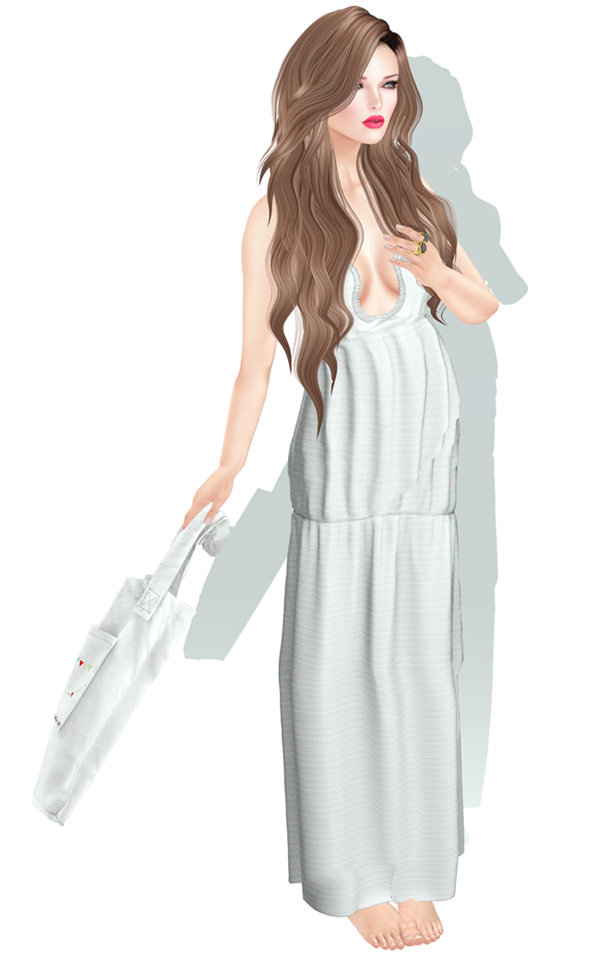 Pretty. Simple. Two words that I like best about all these pieces. Nothing is overdone; nothing is too fussy. You don't even need shoes to create a feel for the dress from [sYs] available at On9.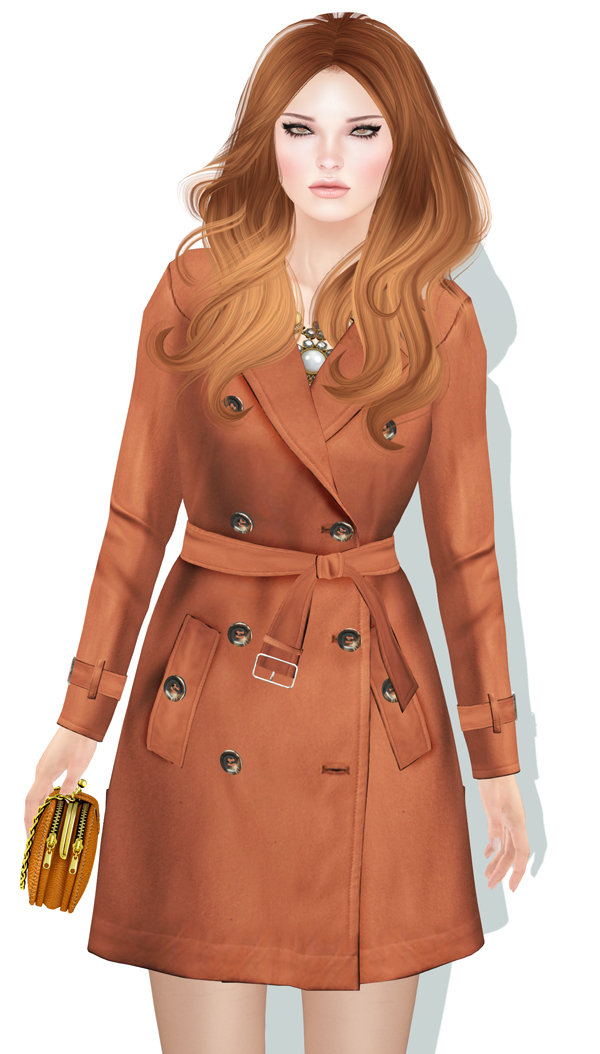 This trench from Emery is the best I have seen in SL since my return. Obviously I love the color (and all the colors available) but I especially love details like the thread on the buttons and the perfect creases throughout. It's absolutely perfect in every single way. That's a lot of hyperbole for one trench, but damn, it's that good. Pretty. Simple.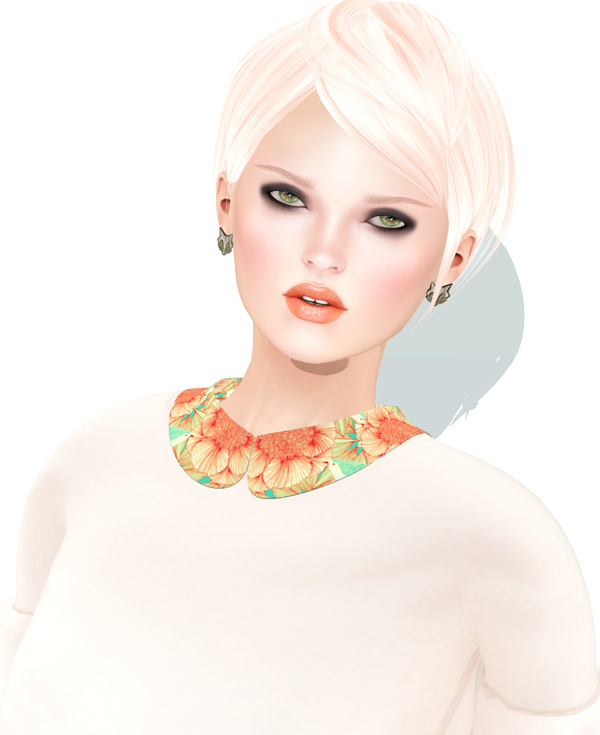 Finally, I love the clean simplicity of a pixie cut with a bold collar. This one is from Glam Affair and is super versatile for spring.

The Looks
Head: LeLutka Karin
Body: Maitreya Lara
Makeups: Glam Affair
Hair: Moon Storm
Eyes: [Buzz]
Dress: [sYs] Maeva Dress (white – Maitreya) *new @ On9*
Bag: M. Birdie Story Basic Eco Bag
Rings: Eclectica Catherine Ringset
Head: LeLutka Karin
Body: Maitreya Lara
Makeups: Glam Affair
Hair: Lamb Haunt
Eyes: [Buzz]
Trench: Emery Watson Trench (zest) *new @ Collabor88*
Clutch: [glow] studio Xfactor clutch
Necklace: Mandala Prophecy
Tights: Izzie's Sheer (basic colors)
Head: LeLutka Lotte
Body: Maitreya Lara
Makeups: Glam Affair
Hair: Moon Pixie Harlow (pastels)
Eyes: [Buzz]
Earrings: Pure Poison wooden fox *@ Fameshed – gift*
Collar: Glam Affair Spring Collar 4 *new @ Collabor88*
Top: Glam Affair Jade Blouse (peach) *new @ Collabor88*
Jeans: ISON Coated Denim
Shoes: Fri.day PennyJanes (blush – Maitreya) *new @ Collabor88*
Bag: MiaMai Vasilisa Purse