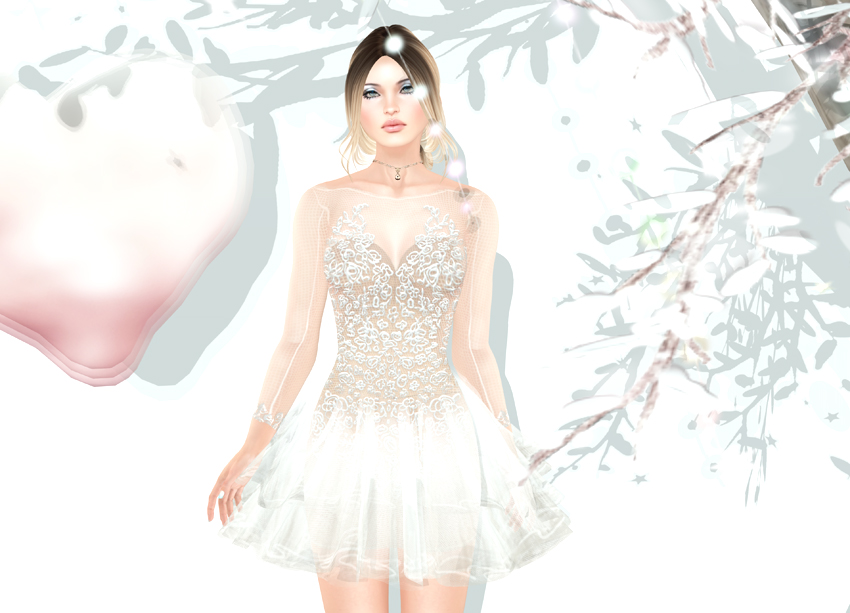 This dress from Nylon Outfitters comes two ways, with tutu skirt and with a mesh panel for a more streamlined look. It's absolutely dreamy. I would love it in more colors like maybe a steel blue or pale rose. The props are also from Collabor88 from Half Deer. Trees, clouds, and rainbows. So pretty.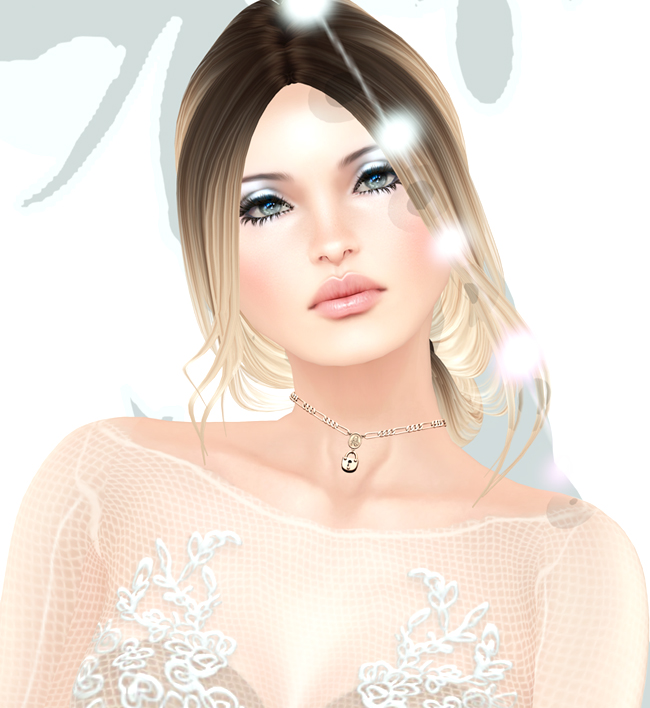 I'm wearing another Luna skin from Glam Affair. I love the eyes on makeup 03 the best out of all of them <3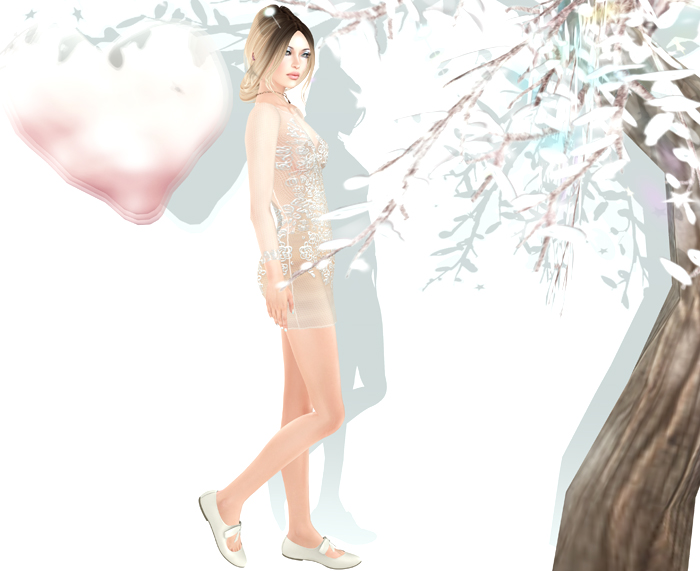 Without the tutu, the dress is very sexy.
Just a quickie today. Maybe more later if I have time!
The Look
Skin: Glam Affair Luna (03 – Asia) *new @ collabor88*
Eyes: [Buzz] Celestial Winter
Lashes: MC Falsies
Hair: Moon Boa (ombres)
Choker: Kibitz Choker Rosary (copper)
Dress: NO Flower Princess Lace (for Maitreya Lara) *new @ collabor88*
Nails: NO Art Nails Wiggle Accent (for Maitreya Lara) *new @ collabor88*