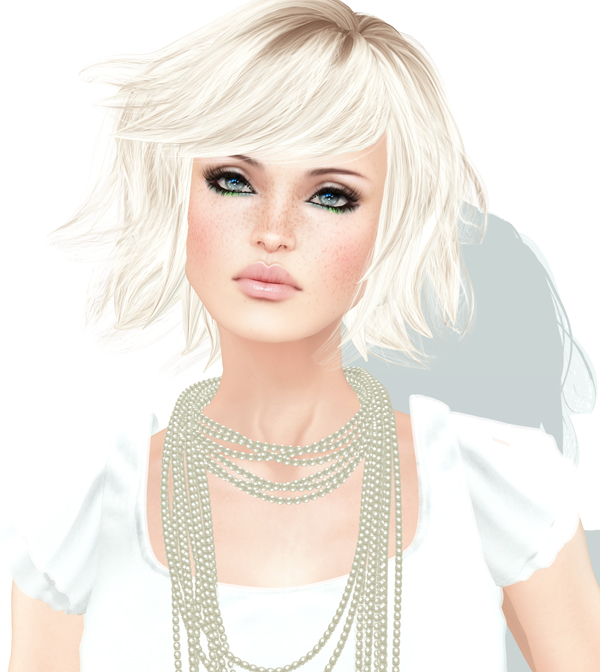 After an absolutely crazy Saturday, today is finally quiet for me \o/ It's also going to be almost 90 here in Boston. We went right from winter to summer. I haven't seen my own face in a while but with the new Luna skin from Glam Affair, I was quite happy to go back 🙂 I love makeup 8, which has gorgeous freckles.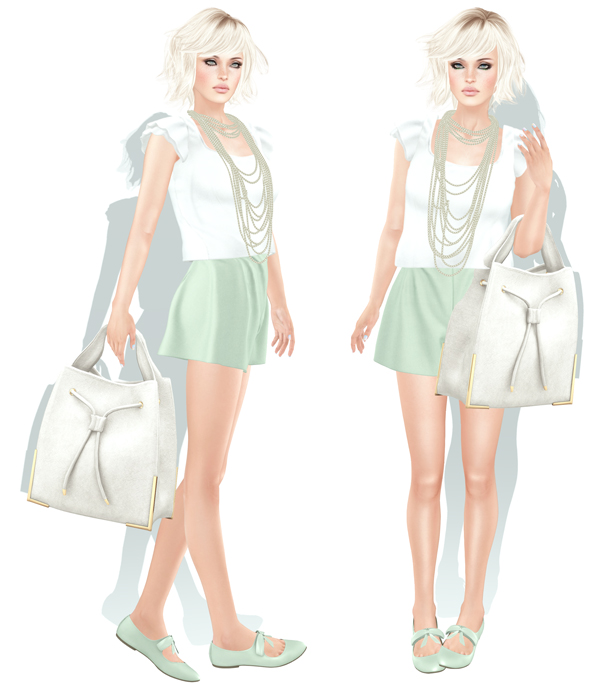 I am showing pieces from u.f.o., ISON and Fri.day here, all available @ Collabor88. I said I was kinda done with short, flouncy skirts for the time being, and I meant it so I went with new chiffon shorts from ISON. And as always, I love the flats from Fri.day in particular. I am going to model the RL Gillian after her SL one today.
Happy Mother's Day, if you're celebrating!
The Looks
Skin: Glam Affair Luna (08 asia) *new @ Collabor88*
Eyes: [Buzz] Celestial Winter
Eyeliner: Angelica Dot Love #pixie
Hair: Tableau Vivant Luce (frizzy chic) *new @ Collabor88*
Top: u.f.o. bae bae blouse (white) *new @ Collabor88*
Shorts: ISON Chiffon shorts (mint) *new @ Collabor88*
Shoes: Fri.day PennyJanes (spearmint) *new @ Collabor88*
Necklace: MG Violette Cut Beads
Bag: ISON Scout Boho Bag (white)