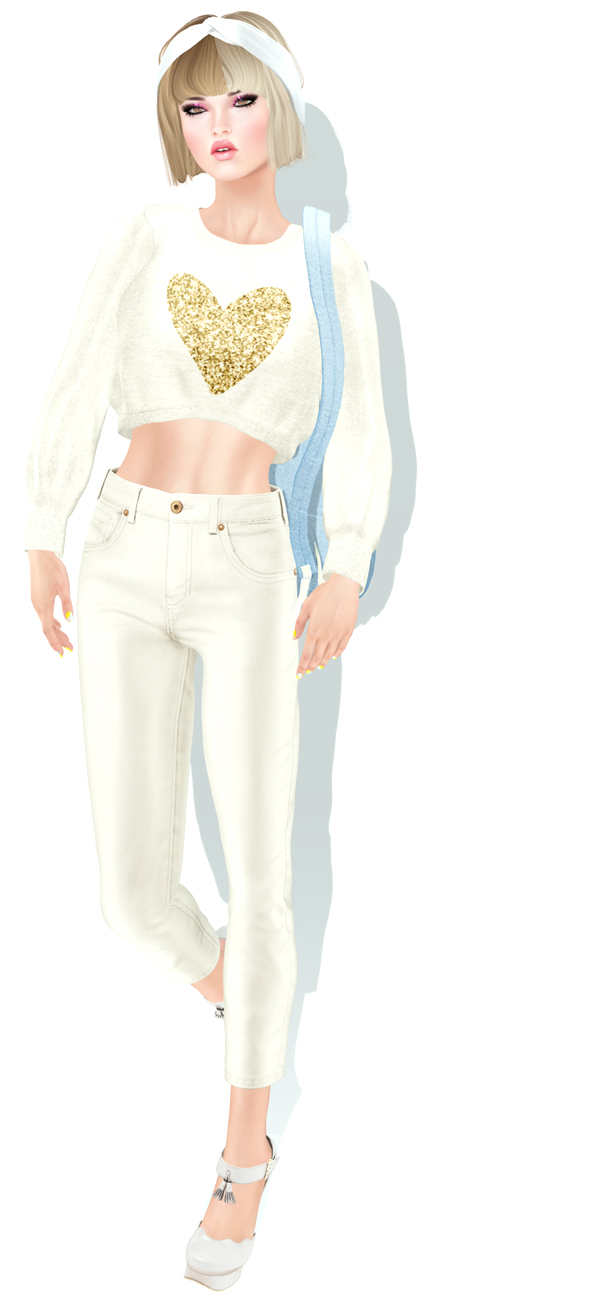 This is my favorite Collabor88 to date. I'm kinda over the whole sweet skirt thing for now so I was happy to see that some of my favorite designers went a different direction here. Like these slick jeans from Tres Blah.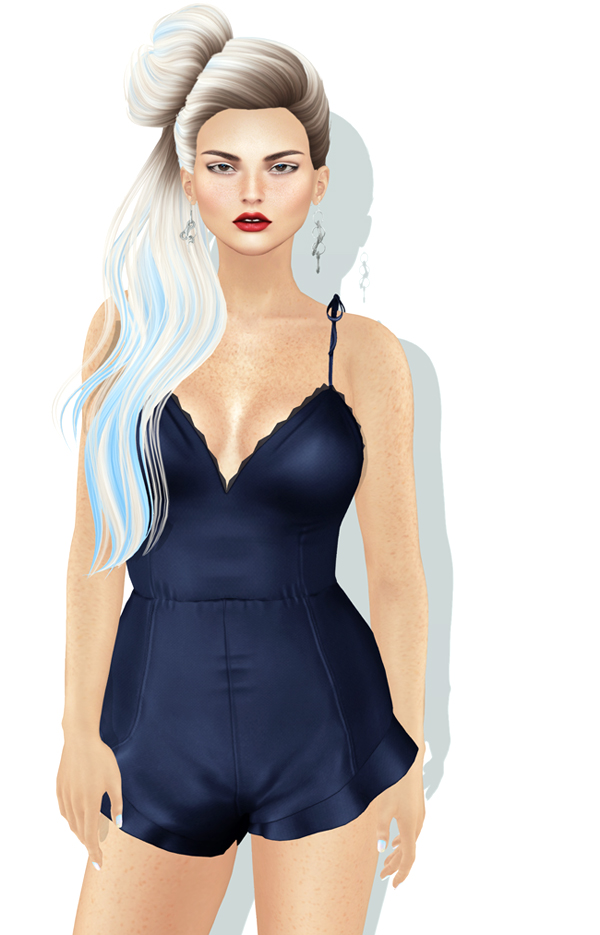 And this perfectly textured romper from Tee*fy. I am showing navy here because it's super rich.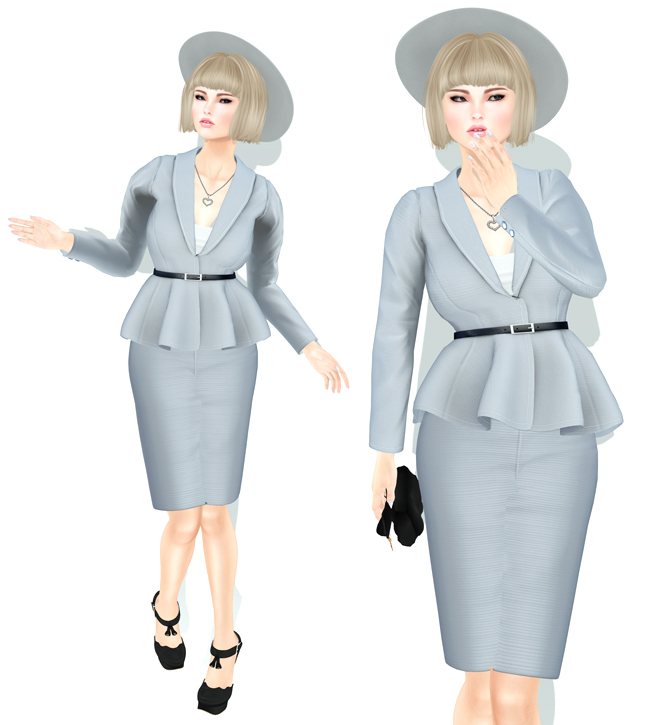 My favorite pieces so far are the pencil skirt and peplum blazer from The Secret Store. This brand consistently delivers some of the best quality items I own in SL. The work is impeccable, affordable and classic. Both items can be re-purposed independent of one another, which is greatly appreciated.
The Looks
Head: LeLutka Leda
Skin/Makeups: Glam Affair *new*
Hair: Lamb Ultraviolet *new @ Collabor88*
Sweatshirt: Tres Blah Cropped Sweatshirt (creme) *new @ Collabor88*
Jeans: Tres Blah Grace Cropped Jeans (creme) *new @ Collabor88*
Shoes: Breathe Mambo Heels (nude – Maitreya) *new @ TCF*
Backpack: u.f.o. Solji Backpack (light blue – rare)
Nails: NO Art Nails Mint and Nude Geometric *new @ Collabor88*
Head: LeLutka Stella *new*
Skin/Makeups: YSYS *new*
Hair: Exile City Princess *new @ Collabor88*
Earrings: Monso My Chain Earrings *@ Fameshed – gift*
Romper: Tee*fy Giselle Romper (navy) *new @ Collabor88*
Nails: NO Art Nails Pastel and Glitter *new @ Collabor88*
Head: LeLutka Stella *new*
Skin/Makeups: Glam Affair *new*
Hair: Lamb Babylon *new @ Collabor88*
Hat: Ariskea [Belle]
Necklace: Yummy Open Heart Pendant (silver) *@ N21*
Blazer: The Secret Store Claire Peplum Blazer (ash) *new @ Collabor88*
Skirt: The Secret Store Robin Pencil Skirt (ash) *new @ Collabor88*
Shoes: Breathe Mambo Heels (black – Maitreya) *new @ TCF*
Clutch: Zenith Bow Clutch *@ Fameshed – gift*
Nails: NO Art Nails Pastel and Glitter *new @ Collabor88*