This is Lara Hurley's first contribution to the LeLutka mesh head market. Alena is shown here in the Milky tone (the lightest available).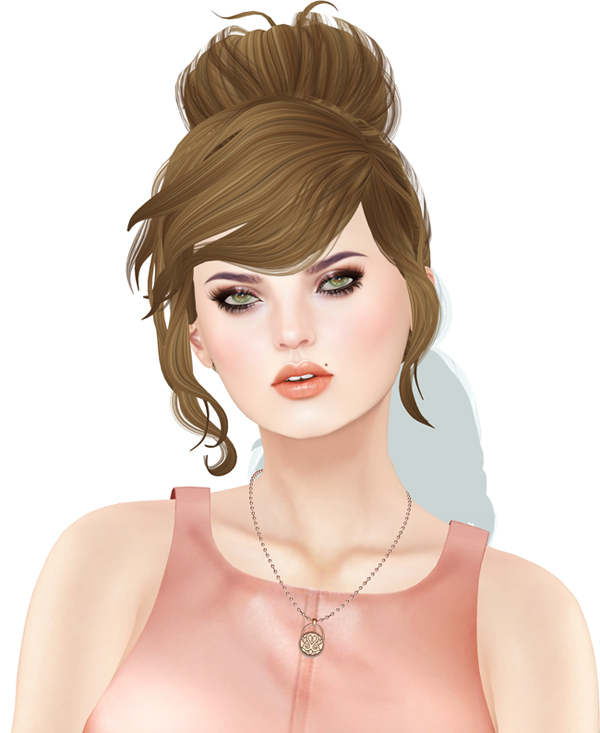 I think Alena is absolutely beautiful. Shown here on my Lotte head, the pack comes in your chosen tone with an applier for all 6 available mesh heads. There are 4 eyebrow options for each type of applier – clean face, freckles and mole options. There are also 5 lipsticks and 4 eye makeups on each HUD.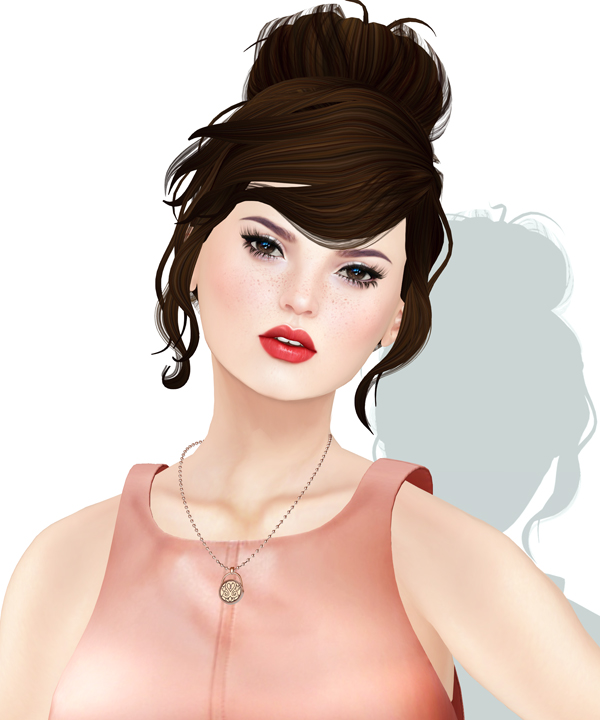 My only issue comes in with the Maitreya Lara body appliers, as there is a noticeable color difference for me on the neck (neck fix on). The appliers come for every tone but they're not labeled and there are several types of skins to match – so it's unclear which is recommended for the Alena appliers specifically even though one of the appliers is marked "this will work with all the new skins." Incidentally, the rest of the body matches flawlessly. It could just be I am using the wrong applier or my shadows are wonky. YMMV!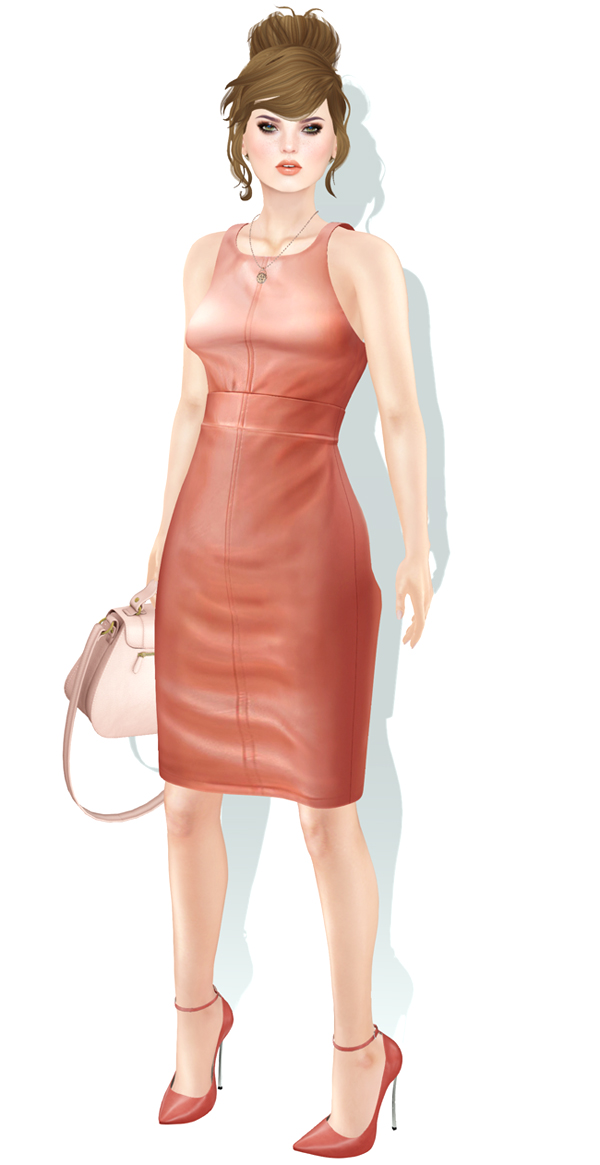 I am wearing a sleek new dress from OVH here. They do amazing texturing and I greatly appreciate a more body conscious, mature style.
The Look
Head: LeLutka Lotte
Skin and Makeups: Lara Hurley Alena (milky) *new*
Hair: Wasabi Pills Lindsey
Eyes: [Buzz]
Necklace: Swallow Padlock Necklace *new @ Cosmopolitan*
Dress: OVH Pencil Dress (salmon) *new*
Shoes: Maitreya Liaison Coral
Bag: The Secret Store Tiny Satchel (nude)