For the past 2 years I have chronicled my love affair with the perfect white shirt on my Pinterest board. Nothing is more versatile to me than this one article of clothing that inspires my fashion foundation for nearly every season. Does that foundation translate to SL too? Where "ready to wear" takes on a whole new meaning and creating simple, classic looks can often be more difficult in a sea of easy on/easy off outfits.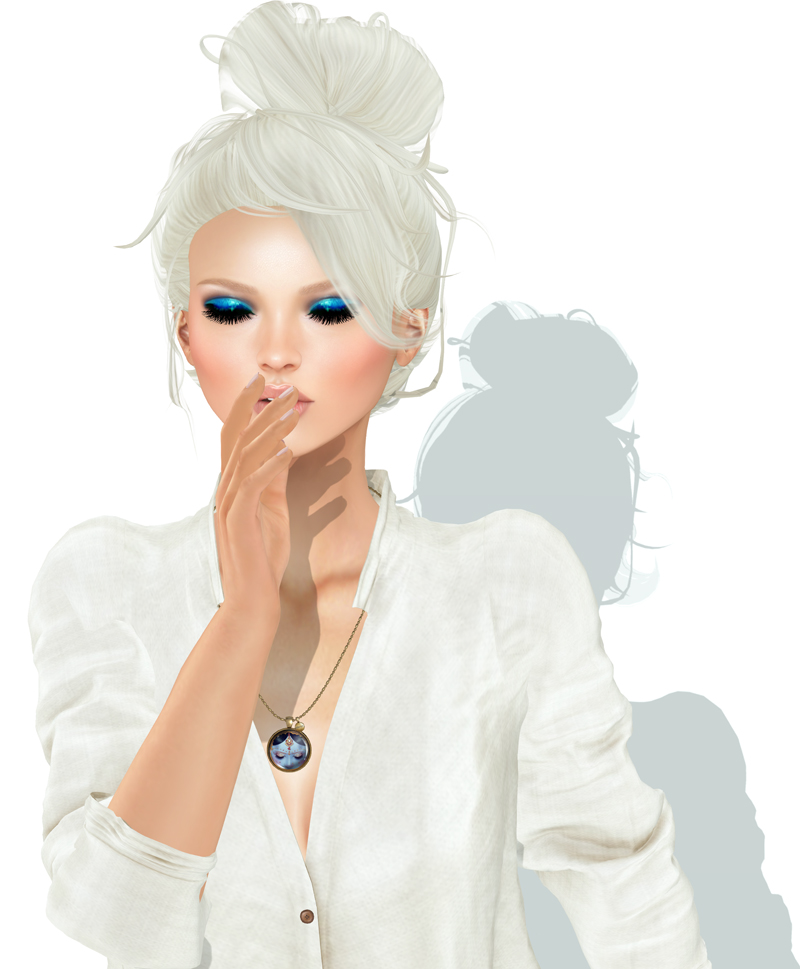 This new oversized shirt from Zenith qualifies as a classic staple, I think. So I went in search of others that I consider in line with my personal favorite basic white shirt looks.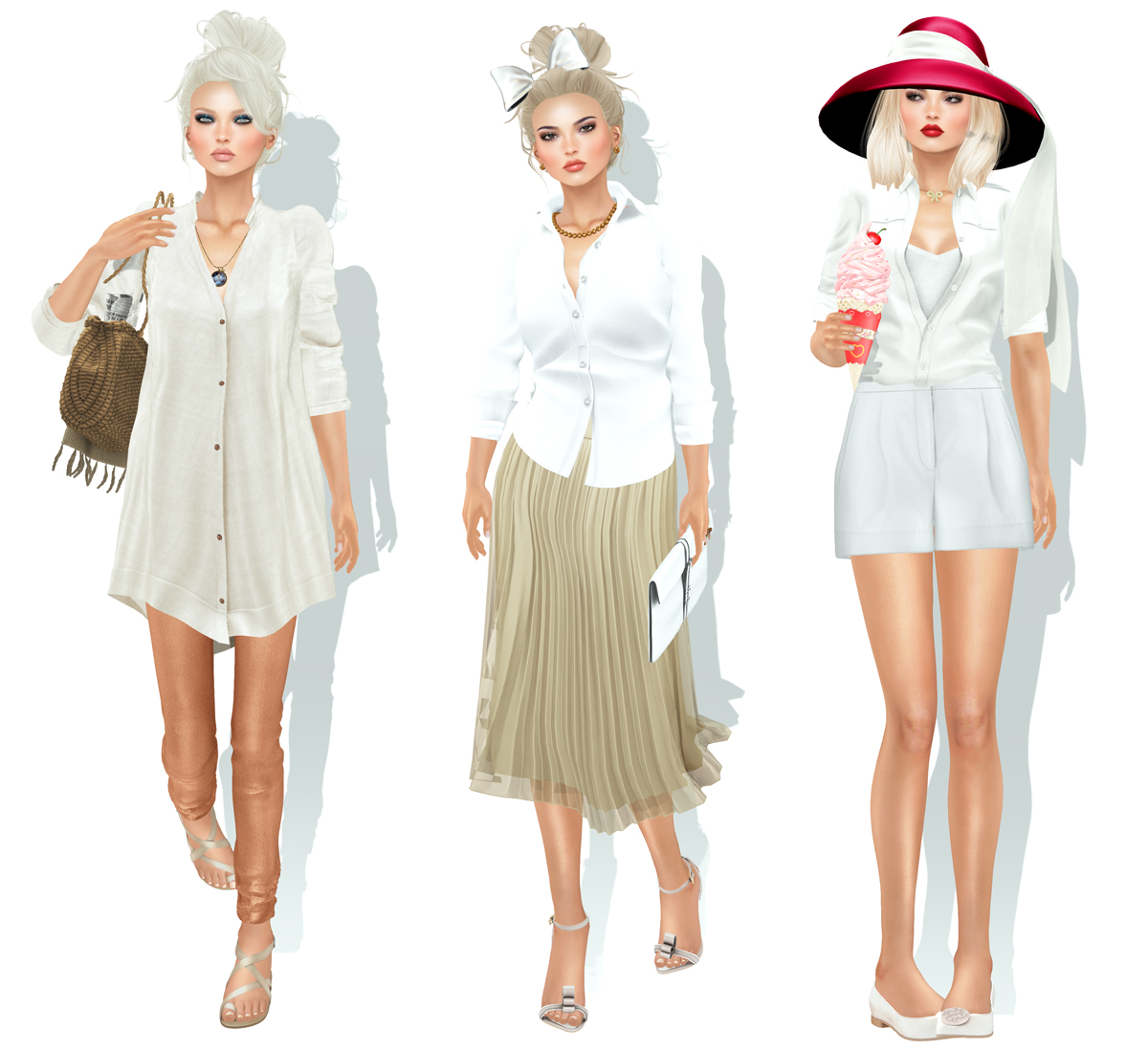 Maybe to some people, the white shirt is too plain to focus on. But for me, it's the most important kind of style.
I'm also wearing Lara Hurley's new Lelutka appliers. If you follow my blog, you know that Lara's creations are an important part of my current look when I am wearing LeLutka mesh. I'm really happy with the Iza appliers but I would have LOVED them to be offered in the fairer tones too! You'll love the makeups; they're excellent as always.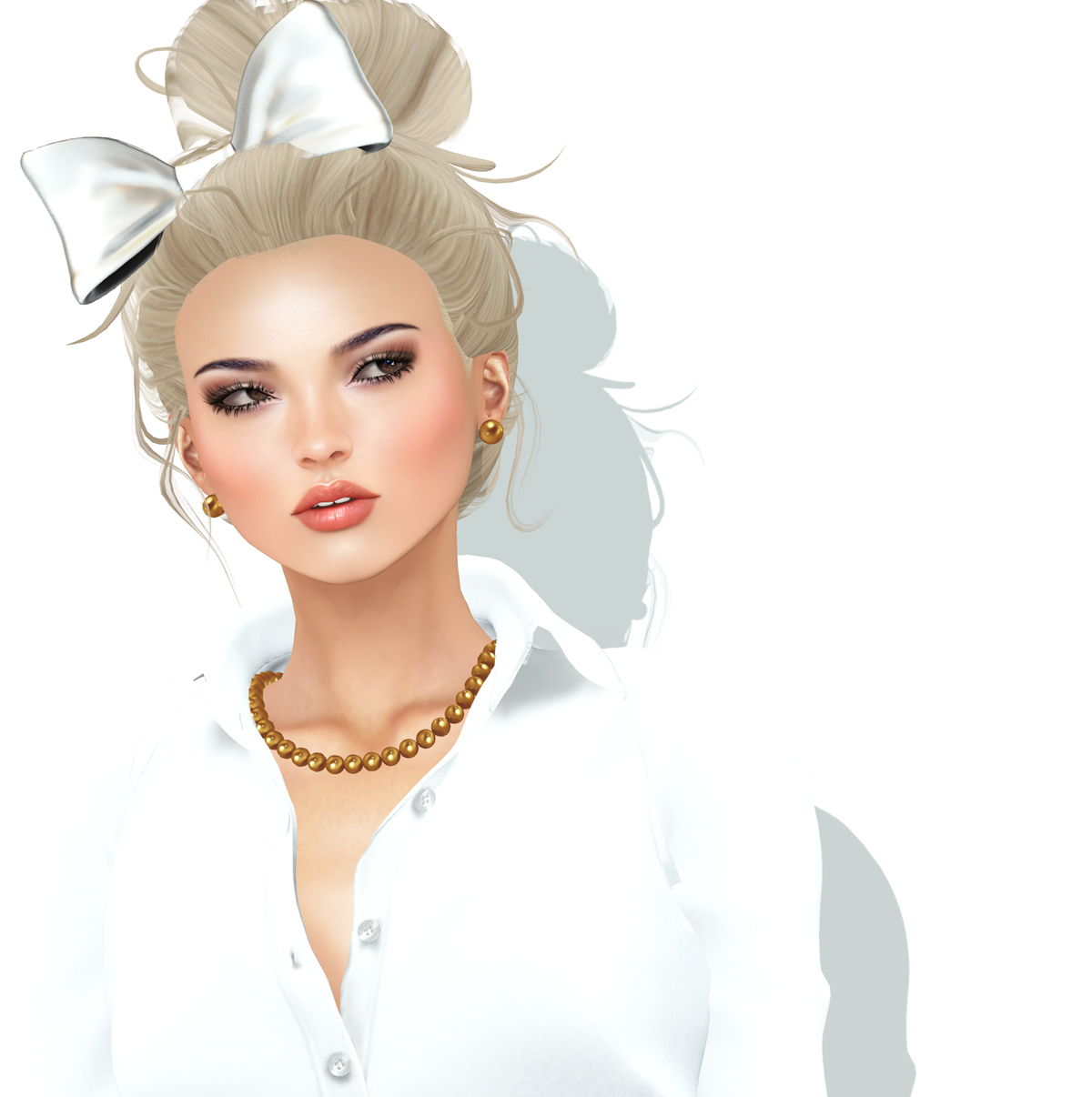 Head: LeLutka Stella
Eyes: [Buzz]
Skin Appliers: Lara Hurley Iza (midtone) *new @ Summerfest*
Hair: Lamb True Love Waits *new @ N21*
Necklace: Yummy Circle Charm (bindi)
Shirt: Zenith Oversized Shirt (milk) *new @ Shiny Shabby*
Jeans: ISON Coated Denim (salmon)
Shoes: Fri.day Izzie (sand) *new @ Summerfest*
Bag: Zenith Rattan Basket *new @ Shiny Shabby*
Hair: Lamb When *new @ N21*
Necklace/Earrings: Yummy Work Pearls (copper)
Top: Monso My First White Shirt
Skirt: ISON Pleated midi
Shoes: Breathe Reverie Heels *new @ Shiny Shabby*
Clutch: Epoque Alimony clutch (white)
Hair: Olive The Sparkle *new @ N21*
Necklace: lassitude & ennui Forget Me Not (gold)
Hat: Tres Blah Audrey (sweetheart)
Blouse: Tres Blah Khaki blouse (white)
Shorts: Rowne Steffen Shorts (white)
Shoes: Breathe Petrichor Flats
Ice Cream: {Imeka} Italian Ice with Cherry *@Collabor88*