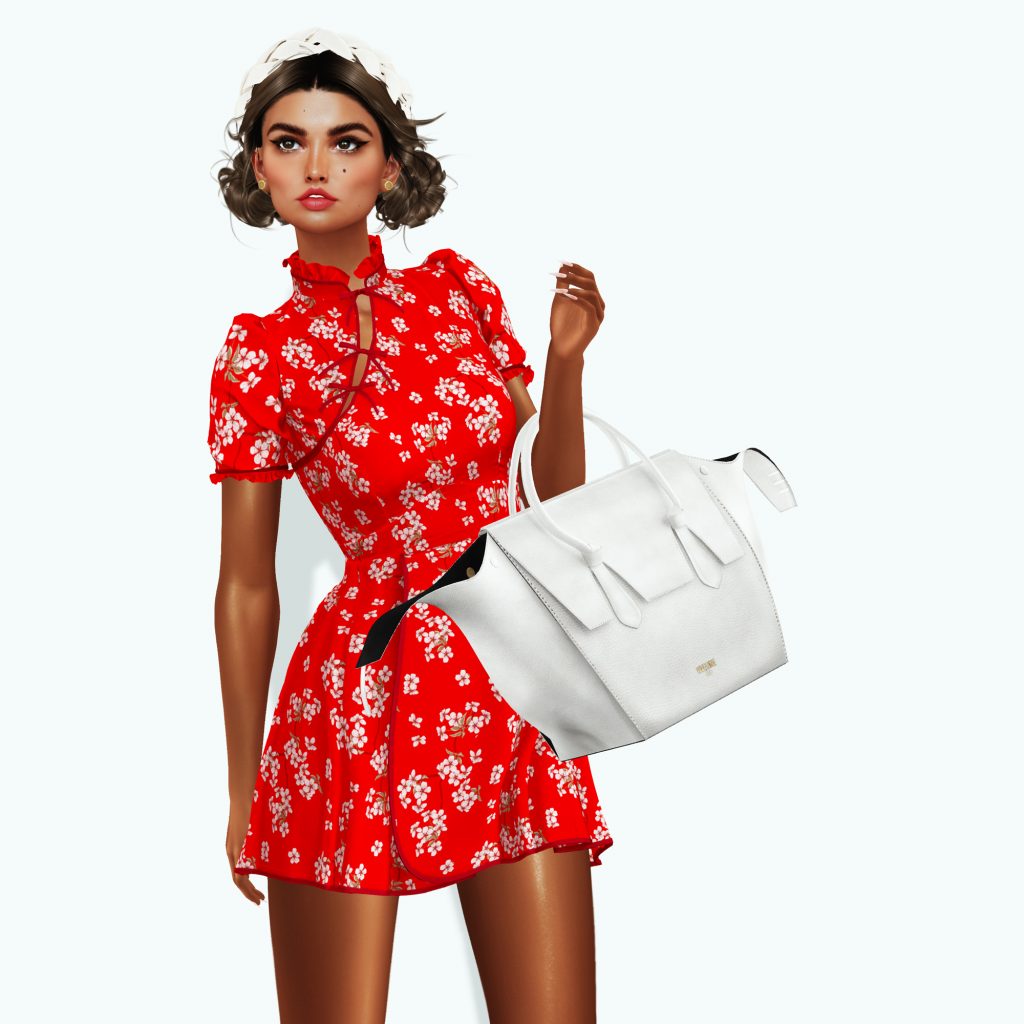 Gone. Today is the last day for Hair Fair 2022. I wish I had some more time to blog my haul, but I will continue to use all the styles I picked up. My finale is another winner from Monso (with a headband new from C'est la vie).
I'm also wearing some new items from this month's Collabor88, which was moderately successful for me. I rarely wear red anything – unless it's Christmas – but this candy apple print was irresistible on what seems like a kimono-inspired wrap dress from Pixicat. My skin is a stunner from The Skinnery and I added glittery eyeliner from Warpaint – also @Collabor88 – that I'm obsessed with.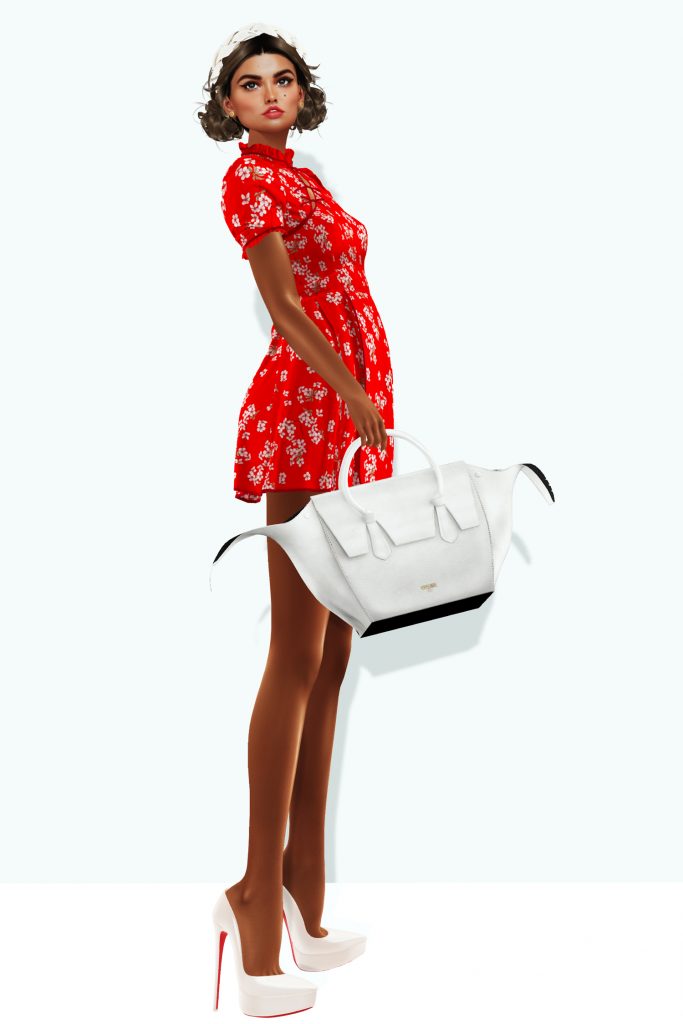 My whole look. A little bit apart from my normal aesthetic but I'm sure I'll be back to neutrals soon enough.
Farewell Hair Fair 2022!
xoxo
---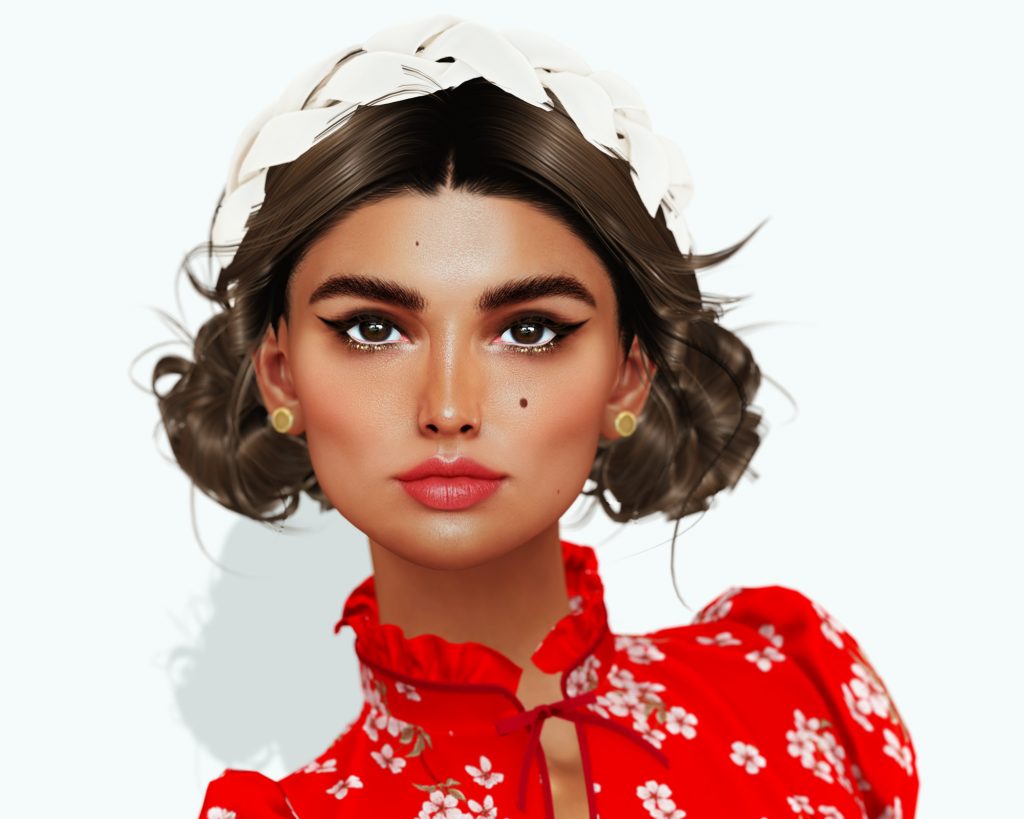 Going, Going…
Head: LeLutka
BoM Skin: [the Skinnery] Helene **@Collabor88**
Eyeliner: WarPaint* Devotee eye shadow – golden
Moles: FT – Drika Beauty Marks
Cheekbones: DeeTaleZ MU Cheekbones
Earrings: (Yummy) Hoop Set – Metal Studs
Headband: C'est la vie !:: Joelle Headband **@TheVault**
Hair: [monso] Arora Hair **@HairFair**
Dress: Pixicat– Miya Dress – Blossom **@Collabor88**
Heels: Salvadori – Nude Patent Leather 'Romy' Pumps
Bag: ryvolter :. Xylia Knot Bag