I had plans to do some serious inventory cleaning and blogging this weekend, but it got away from me. It's now Sunday and I have accomplished nothing in SL – and almost nothing IRL. So here's a look my avatar has been wearing for many days. Basic, relaxed, and missing feet?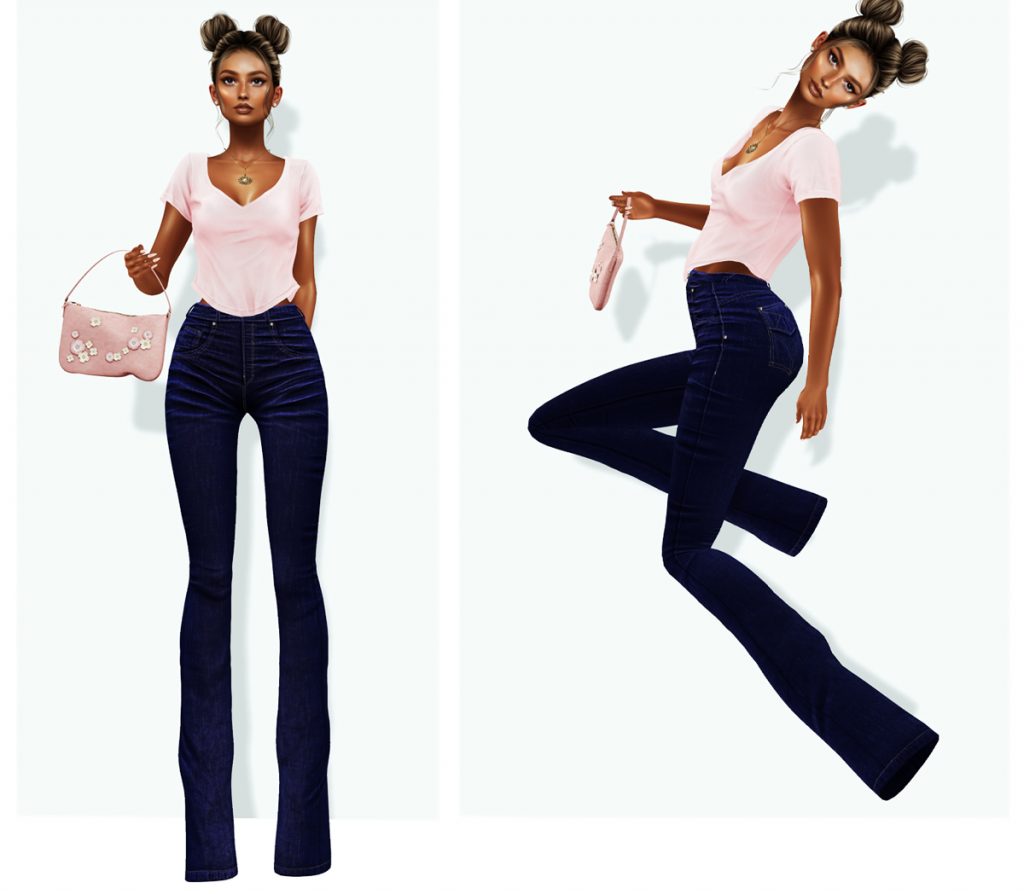 I love these jeans. The butt shape is perfection (one of the best in my SL closet); the dark jean texture is exact; the stitching and stud detail is impressive. Maybe I am doing something wrong but…also maybe not? Feet are overrated.
But sparkly eyeliner is definitely not overrated. I'm still wearing it. This time in cool blue.
Back soon…unless it keeps getting away from me.
xoxo
---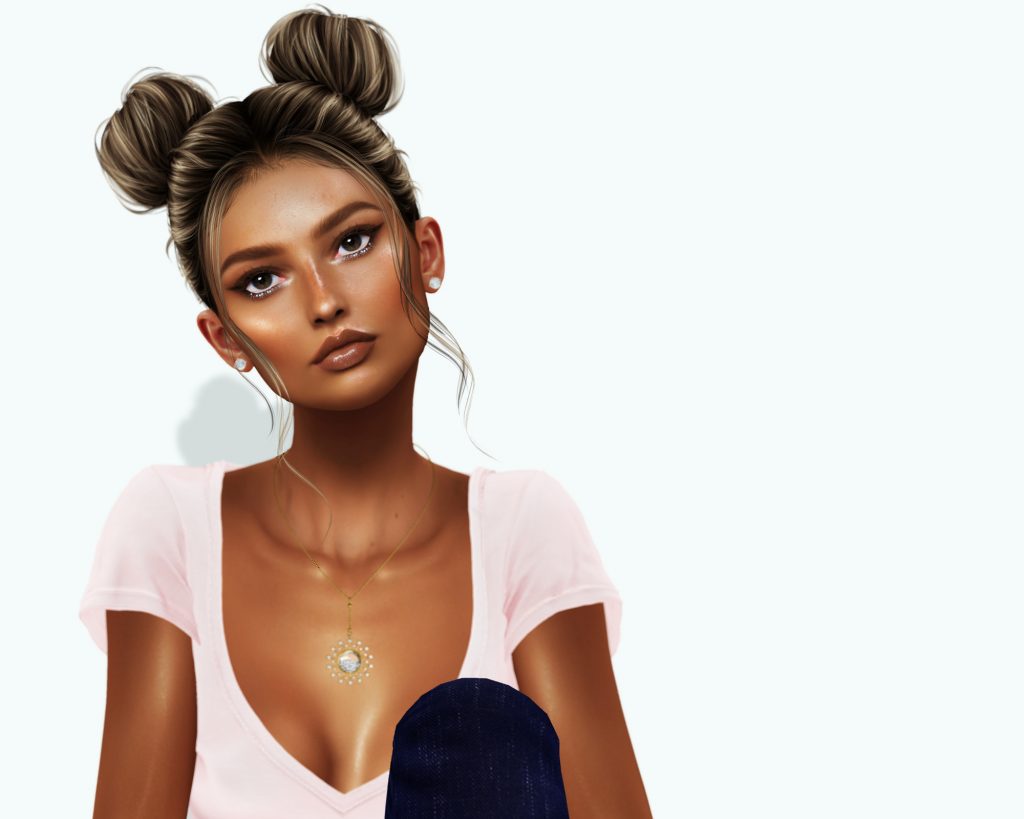 It got away from me
Head: LeLutka
BoM Skin: TRES BEAU Melissa Skin 2.6
Earrings: (Yummy) Hoop Set – Diamond Studs **@Fameshed**
Hair: Stealthic – Fusion **@Equal10**
Eyeliner: WarPaint* Devotee eyeshadow Nightfall
Necklace: (Yummy) Starburst Shaker Necklace
Tee: dami.the weekend.top2 **@Equal10**
Jeans: PROMAGIC Namaste Jeans
Bag: C'est la vie !:: Riley Bag