Not to be cheeky, but it was fun taking the same outfit from Tee*fy and dressing it up completely differently. None of us are the same from day to day. Why should our fashion be?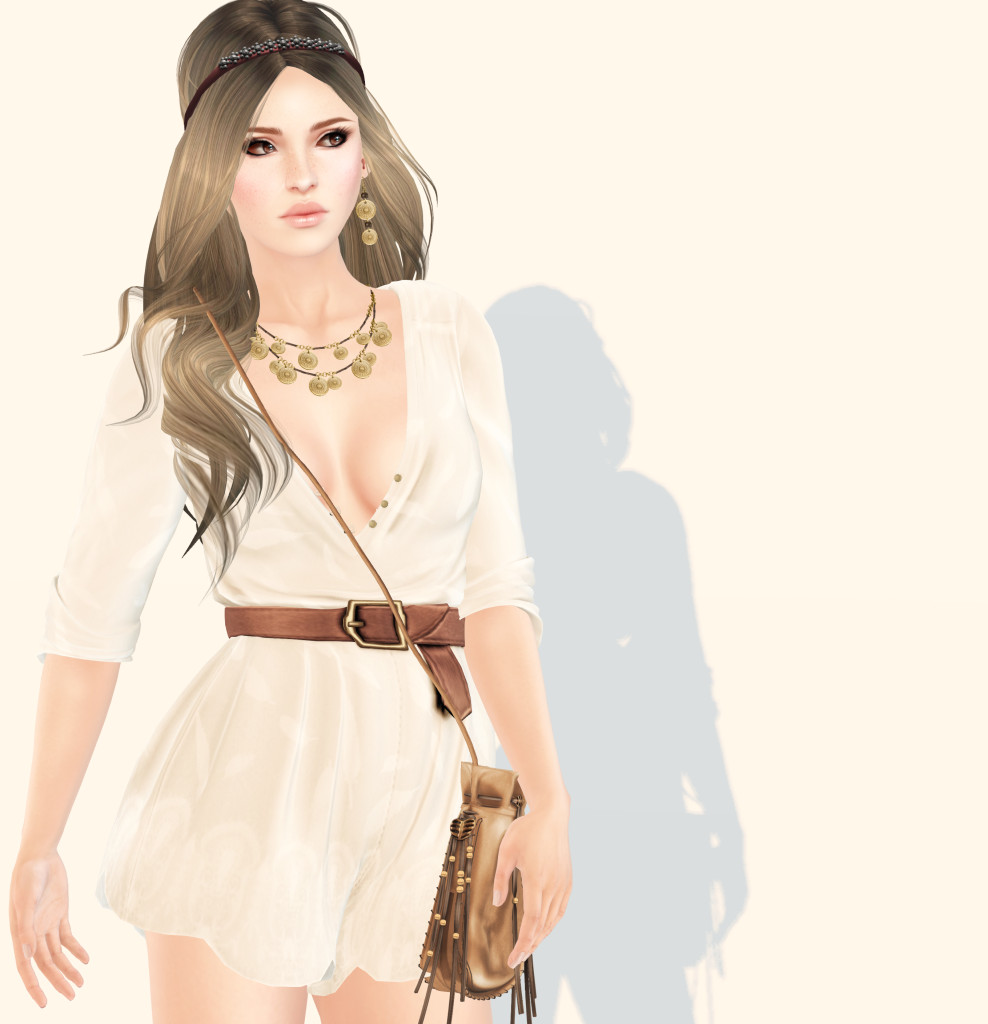 The Lana V-neck romper is sure to be one of the most purchased items from this round of Uber, featuring some of our best designers' interpretations of "boho." Admittedly, I don't do much boho offline because I tend to be on the dressier side of life. But during the summer, absolutely.
Both looks feature new Glam Affair Alice skins available in three tones at Uber. STAHPPPPPP it's too much. My Glam Affair folders runneth over. They're so lovely and again, tied with Sia for my favorite Glam Affair skin of all time!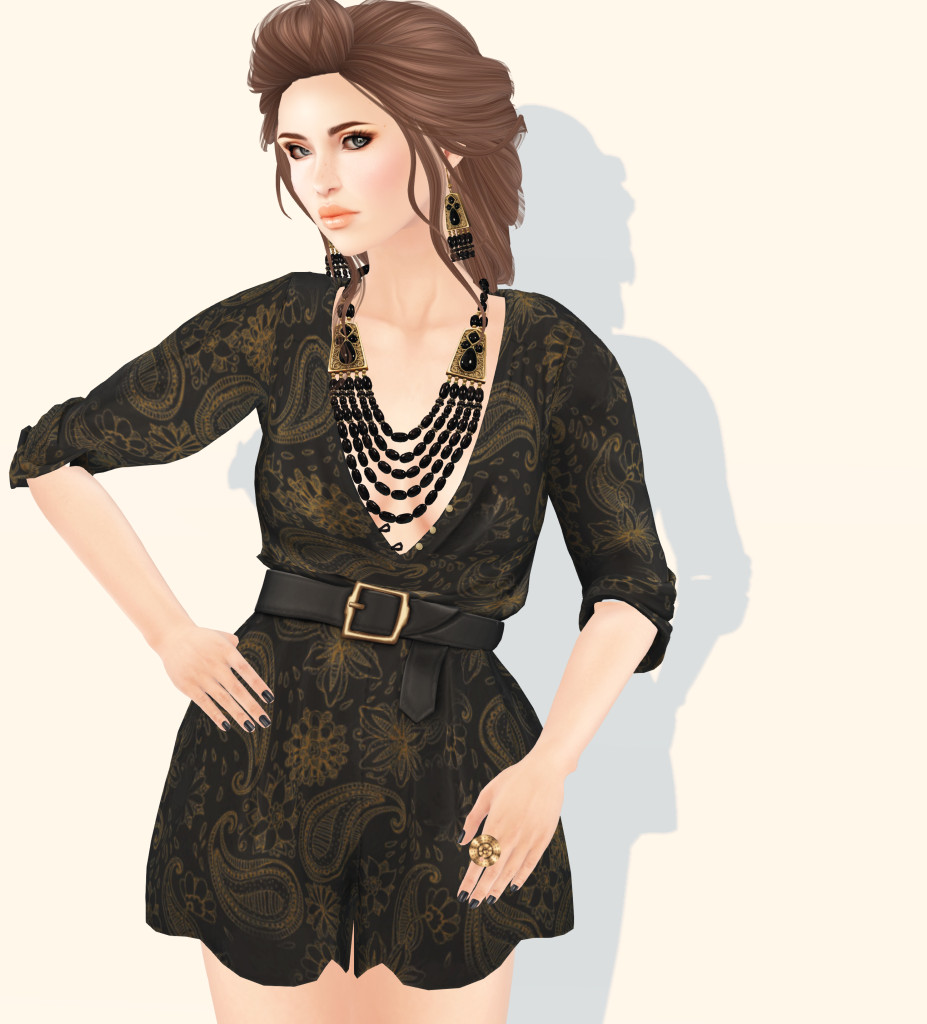 I actually love both interpretations equally. Different feels and a lot of fun to put together. Most of the jewelry and other accessories you see is also available at Uber, as well as both hairstyles.
Reminder that I do not post process my images from SL beyond cropping/framing. What you see is indeed what you get (or what I see…lol).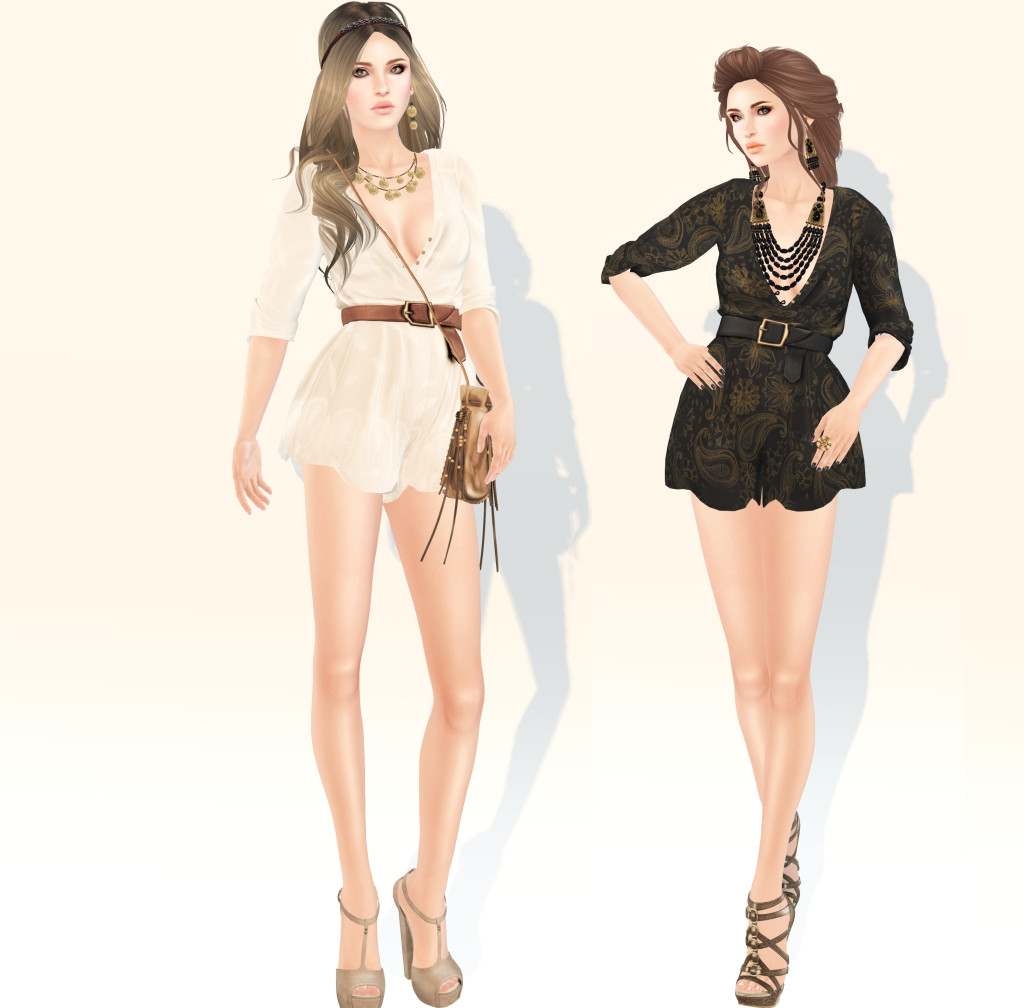 I broke my recent guidance that I will generally stick to shoes that can fit my Venus or Lara mesh bodies. However, Slink came out with massive updates yesterday with a whole new bunch of alpha cuts, making dressing a lot easier (although IMO, the alpha hud is a little small and it can be hard to click on what you want to remove). So to that end, I got to wear these excellent shoes from Eudora (on the right), which are only for Slink High feet (which you can wear with both Venus and Lara anyway so it's fine either way). On the left I have on Just Design's new Boho Vintage in sand for Maitreya Lara. Love them both!
Great stuff from this round of Uber once again.
The Looks
#1
Skin: Glam Affair Alice Cygana 08 (Asia) *New at Uber Feb 25*
Hair: Little Bones Windsong *New at Uber Feb 25*
Outfit: Tee*fy Lana V-neck romper (feather) *New at Uber Feb 25*
Shoes: Just Design Boho Sand (for Maitreya) *New at Uber Feb 25*
Bag: Zenith Bohemian Leather small bag (beige) *New at Uber Feb 25*
Jewelry: Izzie's Coin set (gold) *New at Uber Feb 25*
Poses: Bauhaus Movement *Shiny Shabby*
#2
Skin: Glam Affair Alice Cygana 04 (Asia) *New at Uber Feb 25*
Hair: Truth Delphine *New at Uber Feb 25*
Outfit: Tee*fy Lana V-neck romper (shimmer) *New at Uber Feb 25*
Shoes: Eudora 3D Reverie Wedges (for Slink high feet only) *New at Uber Feb 25*
Jewelry: Yummy Boho Beaded Necklace and Earrings (black and gold) *New at Uber Feb 25*
Poses: Bauhaus Movement *Shiny Shabby*