As the snow begins to fall once again here in Boston, I am ready for Spring – even if that means rain. I don't care as long as it's not snow.
I had been looking for something to wear with this beautiful skirt in the week since Shiny Shabby opened, and I found it in this Glam Affair Gypsy tank top in the softest blue. If you saw the skirt at Shiny Shabby, it's by Reverie and there was a shirt also for sale in matching colors, but I wanted to stick with an ethereal, easy look.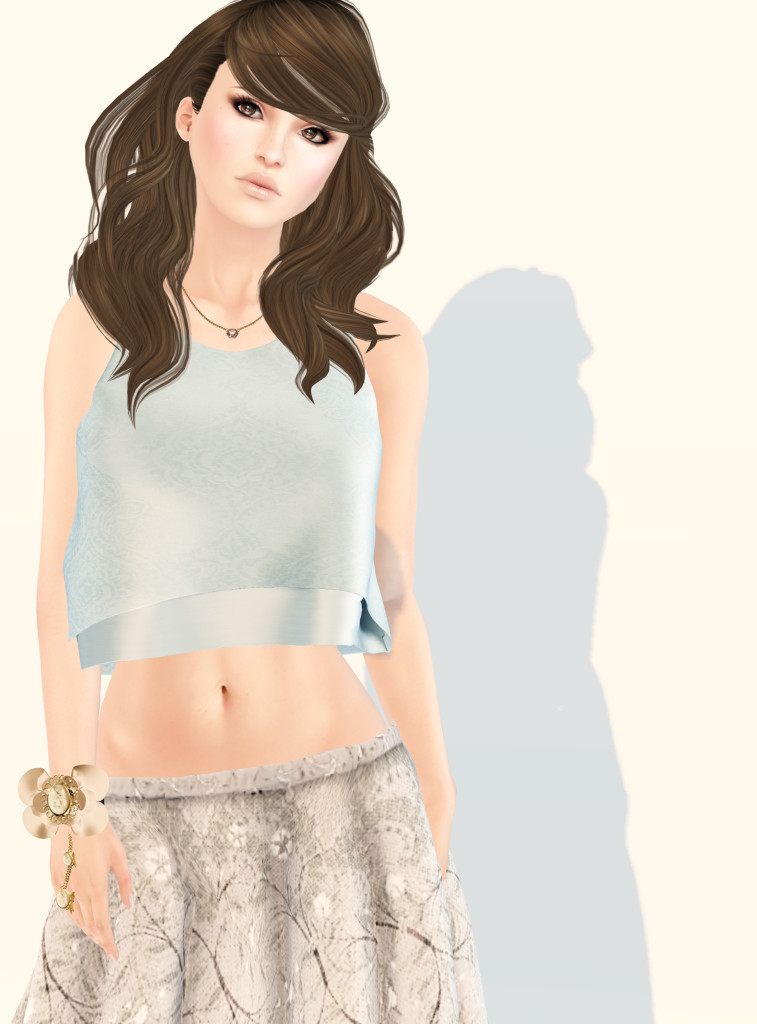 My beautiful bracelet and ring set is from Bauhaus Movement, also from Shiny Shabby. The necklace is from Yummy at this round of N21 and my shoes just peeking out, the Boho sandals from Glam Affair at this round of Uber. So sweet.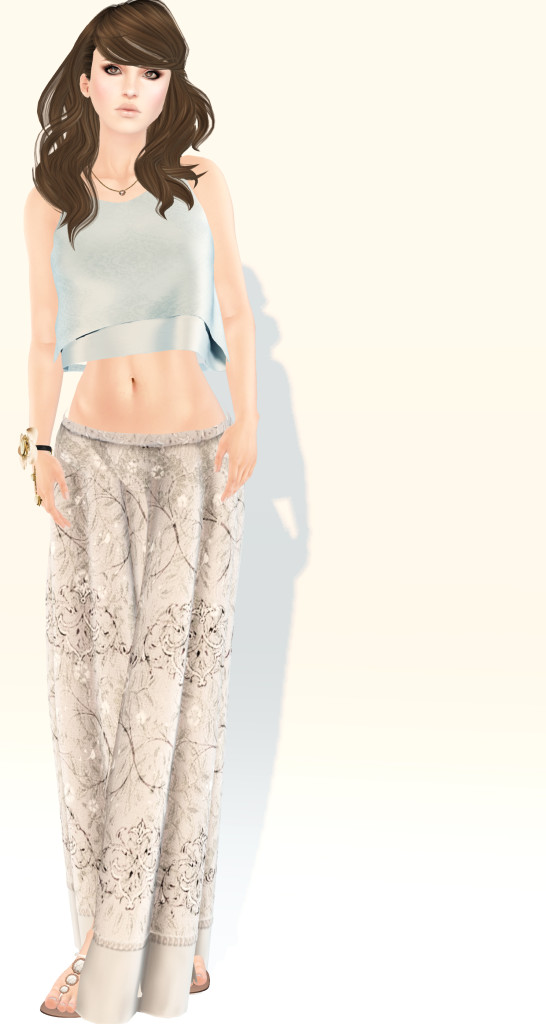 The patterns on both the top and the skirt are luscious. Love them both!
The Look
Body: Maitreya Lara
Skin: Glam Affair Alice Cygana 07 (Asia) *New at Uber*
Hair: Lelutka Honor (Range) *New*
Eyes: Ikon Hope Scoria
Top: Glam Affair Gypsy Tank (cloud) *New at Uber*
Skirt: Reverie Honey Pie (white) *New at Shiny Shabby*
Shoes: Glam Affair Boho Sandals (white) *New at Uber*
Necklace: Yummy Shiny Crystal Necklace (gold) *New at Shiny Shabby*
Bracelet: Bauhaus Movement Natacha Bracelet, chain, ring (chantilly) *New at Shiny Shabby*