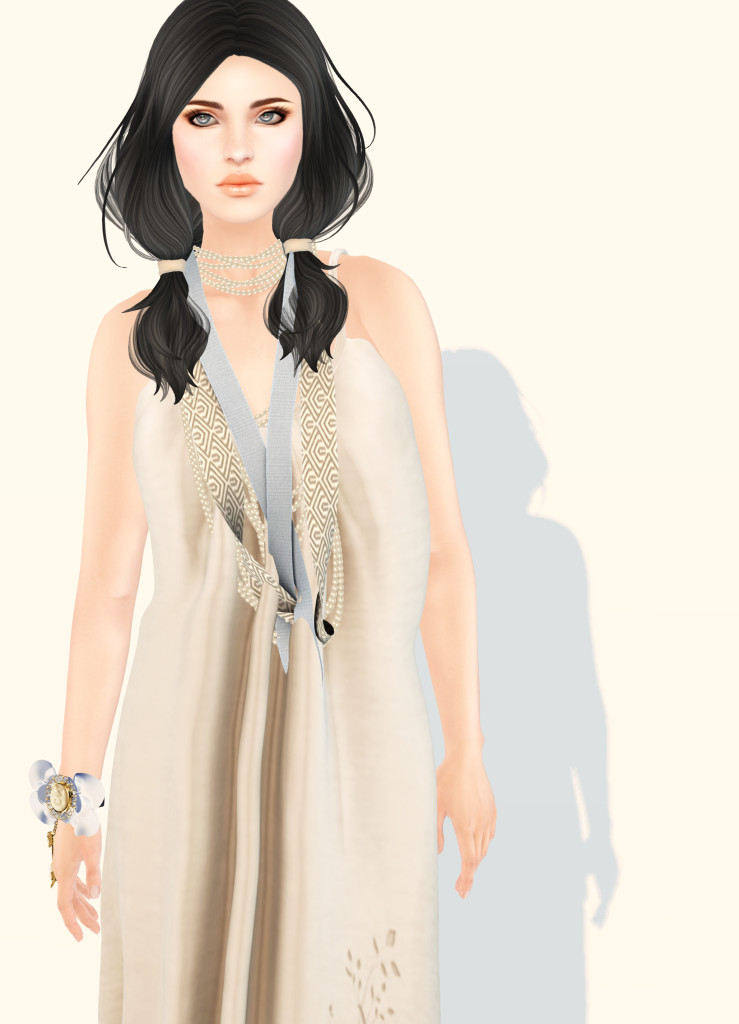 These Boho Loops from Ane sparked my whole look today. Ribbons and pearls (technically, beads) bohemian style.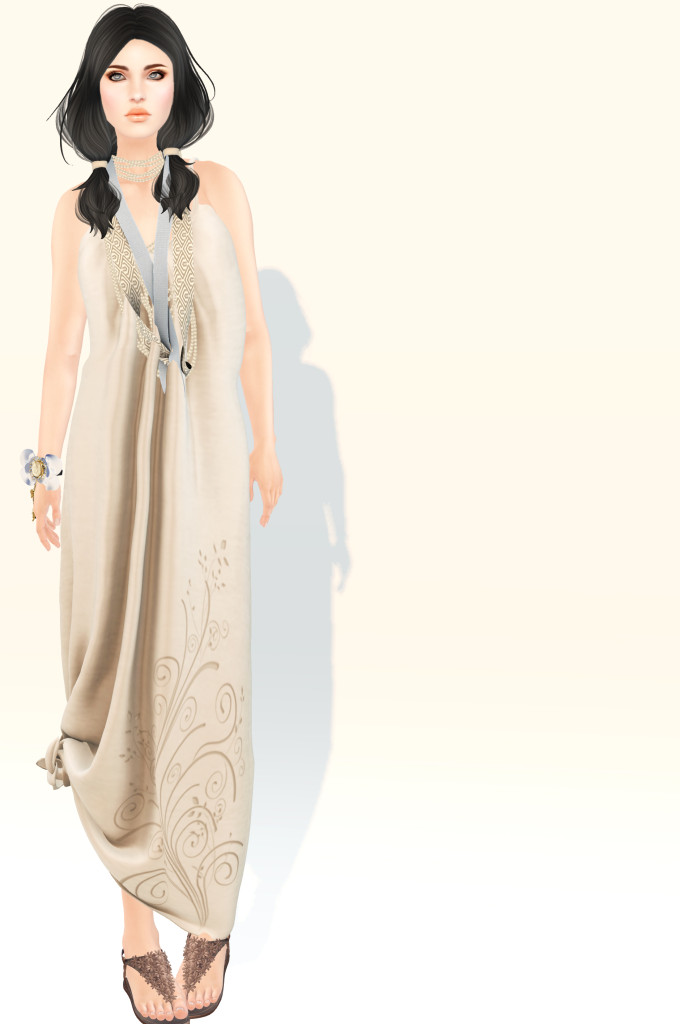 I pretty much love everything I am wearing. The small pops of powder blue, the realism of the linen dress, and the sweet sandals by Pure Poison. I have to say I have really enjoyed the last several releases of Pure Poison shoes from FLF, Shiny Shabby and now Uber. You get all the different styles or colors for one price, so you don't have to choose.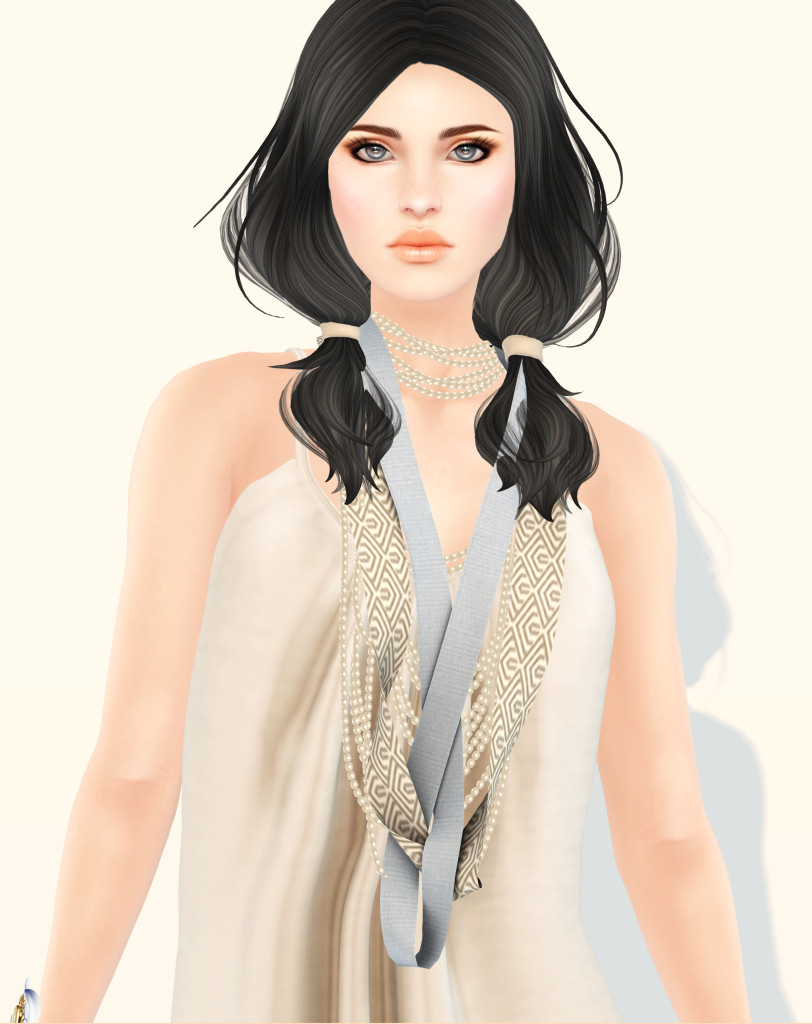 But back to the ribbons and pearls. The necklace is from Maxi Gossamer at this round of Uber. This is my first piece by MG and I love all the options and the fact that the designer thoughtfully included groups of the beads and then a visual key included in the pack, so you can find the look you want. You do have to click on each different strand to change the color, allowing you to mix all different colors if you want. For my look, as usual I keep things fairly neutral with little peeks of powder blue on the bracelet from Bauhaus Movement (that I have in multiple colors and have been wearing nonstop).
The Look
Body: Maitreya Lara
Skin: Glam Affair Alice Cygana 04 (Asia) *New at Uber*
Hair: Wasabi Pills Abby (ash) *New at Uber*
Eyes: Ikon Hope Storm
Dress: Zenith Tie a Knot long skirt (milk) *New at Uber*
Shoes: Pure Poison Bohemian Romance Sandals (nude) *New at Uber*
Necklace: MG Violette cut bead boho *New at Uber*
Ribbons: Ane Boho Loops (Magic Act) *New at Uber*
Bracelet, ring, chain: Bauhaus Movement Natacha (blue) *New at Shiny Shabby*