I have worn several pieces from Seul over the last couple of months and have been generally happy with them. Very on trend and modern. This is the Emile playsuit from this round of Uber.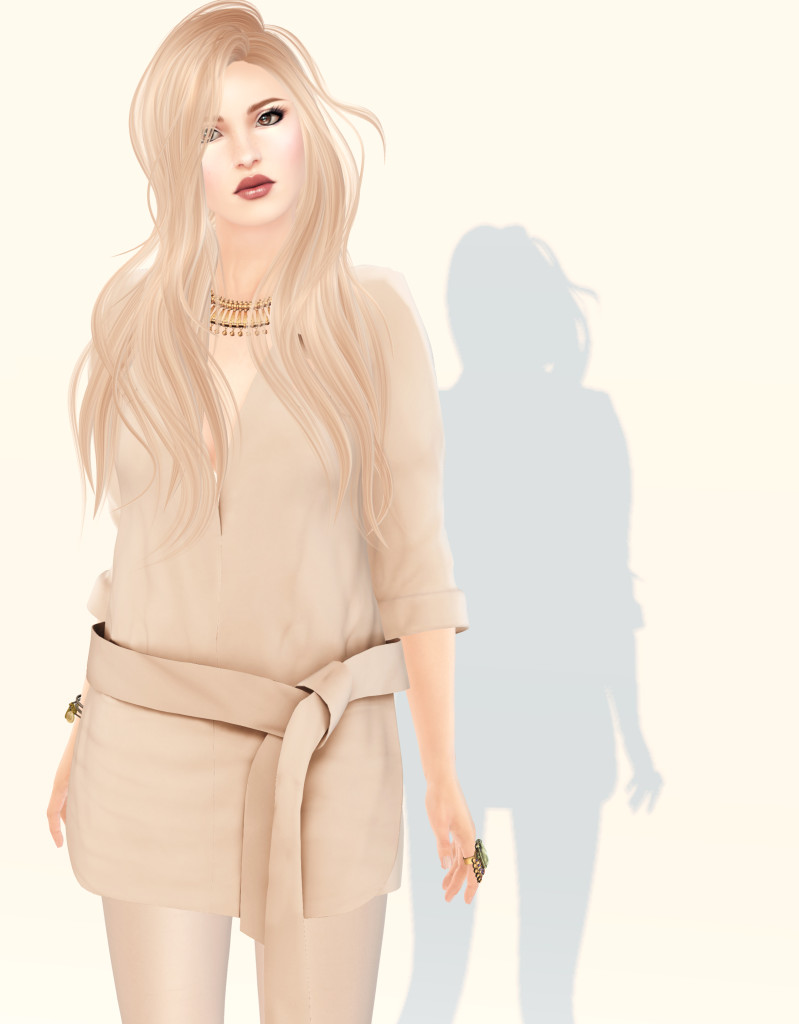 I discovered that wearing this particular dress with my Maitreya Lara mesh body created a few issues because of the plunging neckline versus the alpha cuts in the body. I added this gorgeous new long hair from Magika to hide a couple of the spots I couldn't cover without leaving holes in the chest area.This is of course also pose dependent.
All of this can easily be remedied by wearing the standard avatar and/or switching mesh bodies (I didn't try it with the new cuts on the Slink Physique body yet). I think it's tough on both types of creators – apparel and mesh body makers. In order to have total freedom of creation, I would imagine you don't want to only make clothes that work with specific alpha cuts, but at the same time, knowing your customers are most likely wearing a mesh body of some kind, it's helpful if it does. Either way, I was able to wear everything I wanted to wear here and make it generally work.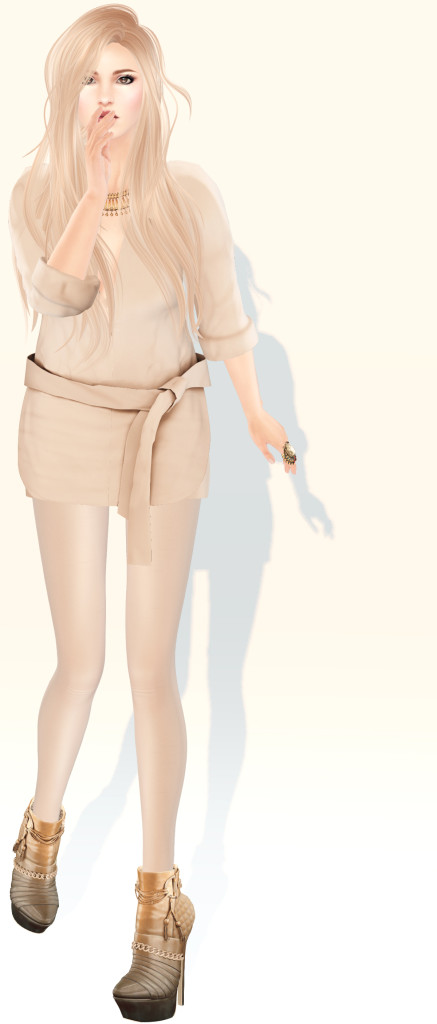 For the first time, I am wearing these remarkably detailed boots from Glamistry. A brand I have been super impressed with for their detail (I mean hello, look at the artistry here), but where our styles don't always mesh.  In this case, when 21Shoe launched this month, I took advantage of trying them out. These are the Nemesia Ankle Boots, which came in 2 colors for the event, but there are tons of colors available. I love that you can buy additional colors at a very steep discount directly from your HUD. Very innovative and convenient.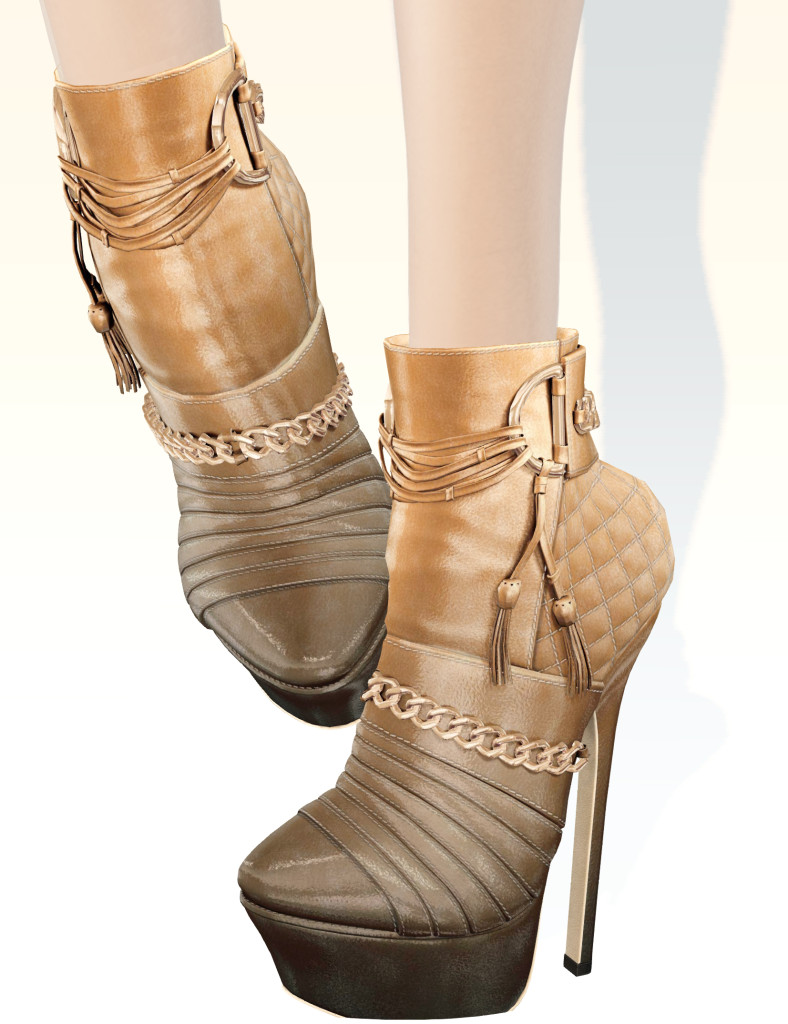 A look at the HUD where you can purchase additional colors super easily.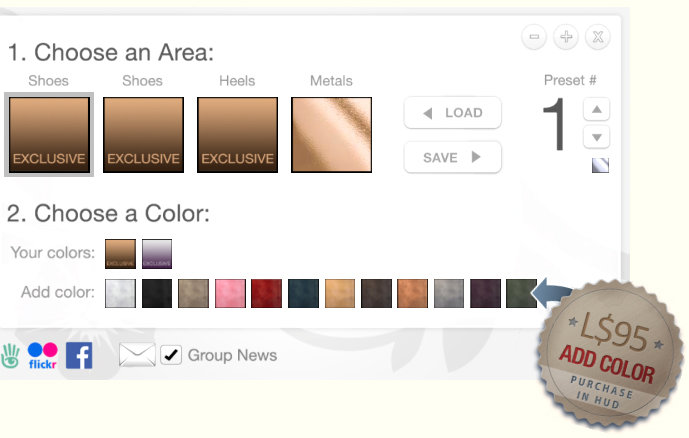 The Look
Body: Maitreya Lara
Hair: Magika Hush *New*
Skin: Glam Affair Alice Cygana 06 (Asia) *New at Uber*
Eyes: Ikon Hope (scoria)
Dress: Seul Emile Playsuit (nude) *New at Uber*
Boots: Glamistry Nemesia Ankle Boots for Maitreya *New*
Tights: Izzie's Sheer Tights
Necklace: Random Matter Shanti Necklace (copper) *New at Uber*
Ring: Zenith Farewell My Concubine II (gold) *New at TLC*
Poses: Bauhaus Movement *Visit Shiny Shabby for 60+ poses*