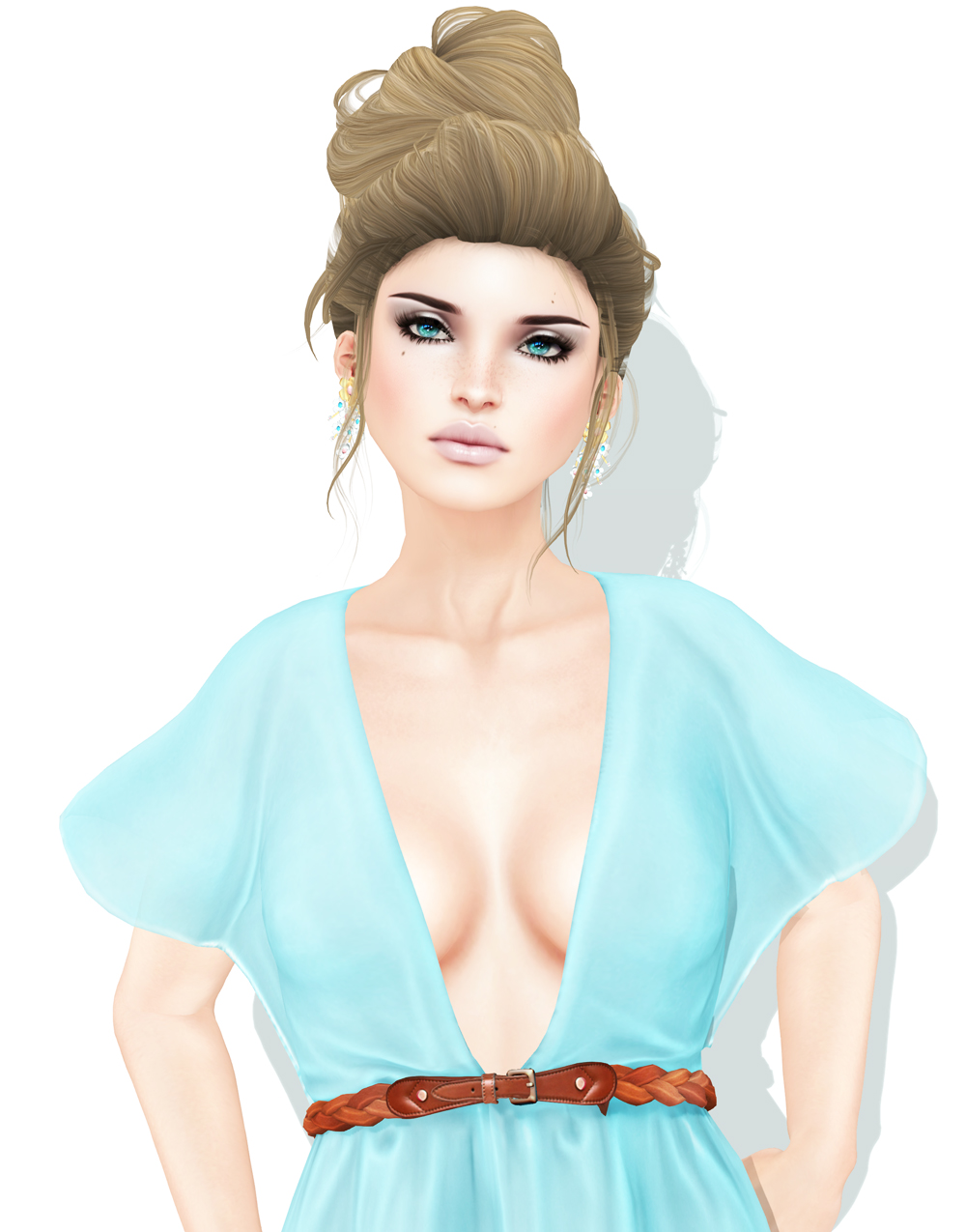 Genuine. Simple. Clean. These are words I think of while wearing this dress from Pixicat. With my toes wrapped in what really look like shiny ribbons from Fri.day, well it makes me very happy even on this epically rainy day where I am.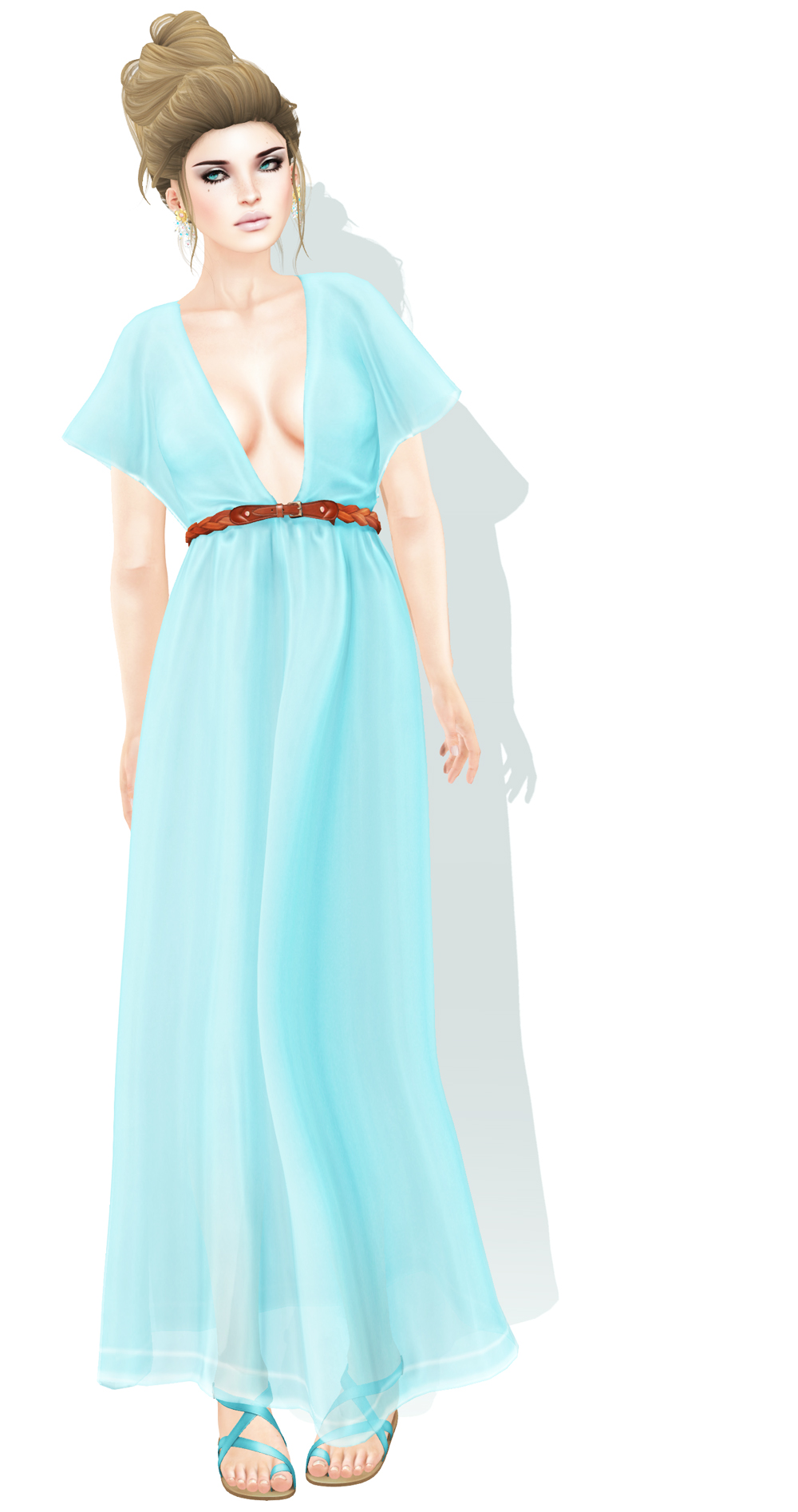 The new faces from Glam Affair do not disappoint. I led with my favorite makeup from Yolandi (asia 06) but really they're all very pretty. Here are some other favorite makeup combos. She reminds me a bit of Amberly. I particularly like the freckles and moles.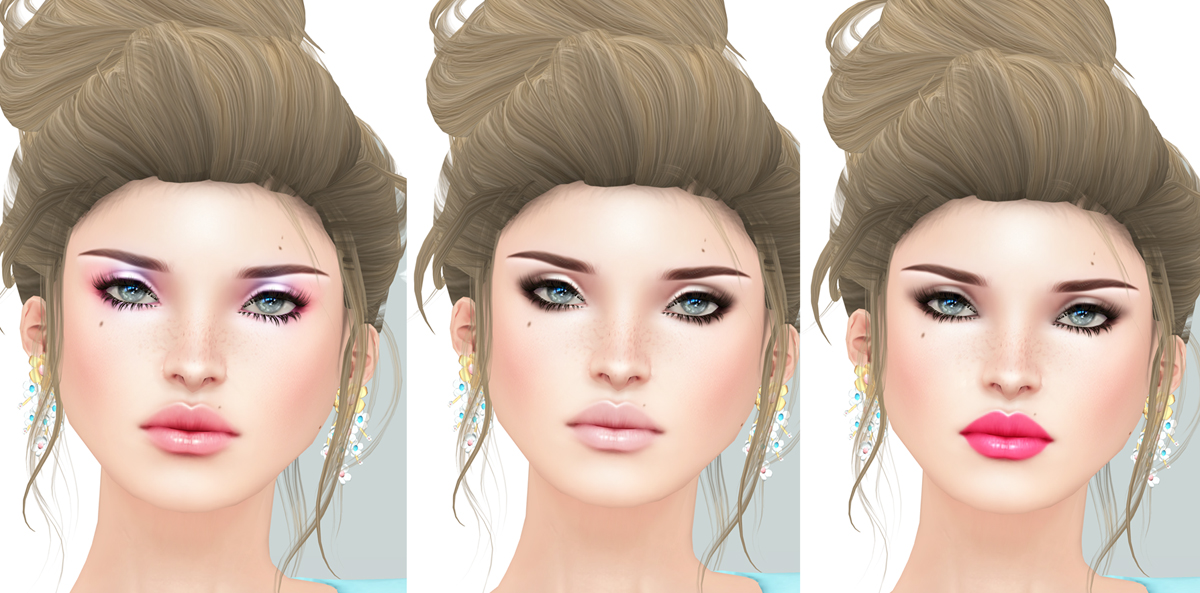 Speaking of genuine. I have been thinking some about Flickr and what appears to be a struggle for most views/favorites w/e. I am not a photographer; I show the products as I see them in world. I either recommend them or I don't. This is consistent with how I have blogged starting in 2006. I say this because I keep seeing the spamming of the same photos (?) and spamming "favorites." I don't post my photos there (when I do) for anything other than to catalog what I blog. I much prefer to appreciate those who are photographers and artists for their creative and inspiring images. I am not interested in gaming the site or taking part in any gaming there. I do appreciate genuine interest in the simple images I make, and I only offer genuine interest.
*cough* now that's off my chest, I have to get back to the business of sorting my inventory and figuring out what to blog next as my "to blog" folders literally creak with their bloated weight.
Skin: Glam Affair Yolandi *new @ Summerfest*
Eyes: [Buzz]
Hair: Elua Oceana *new @ Summerfest*
Earrings: LaGyo Daisy Earrings (aquamarine)
Dress: Pixicat Tropical Maxi Dress blue) *new @ Summerfest*
Shoes: Fri.day Izzie Sandals (ocean) *new @ Summerfest*