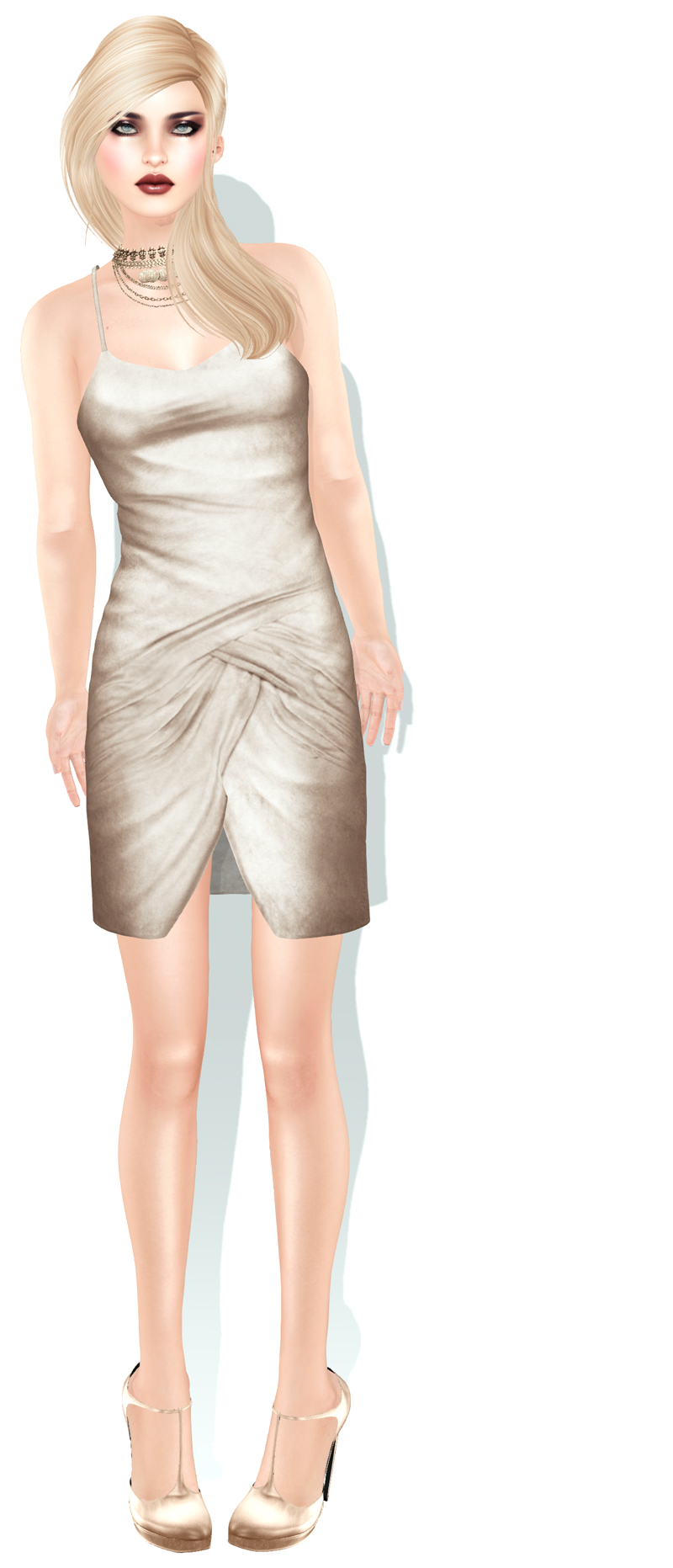 Beauty in SL is a real pleasure to cover. I feel like the last several days have seen so many quality skin and hair releases for everyone to enjoy. Today I'm featuring Glam Affair's Eles face, in Asia. This tone is available at The Conquest event as a gacha item only. The makeups are as varied as you would expect from Aida. I dressed her up and way down.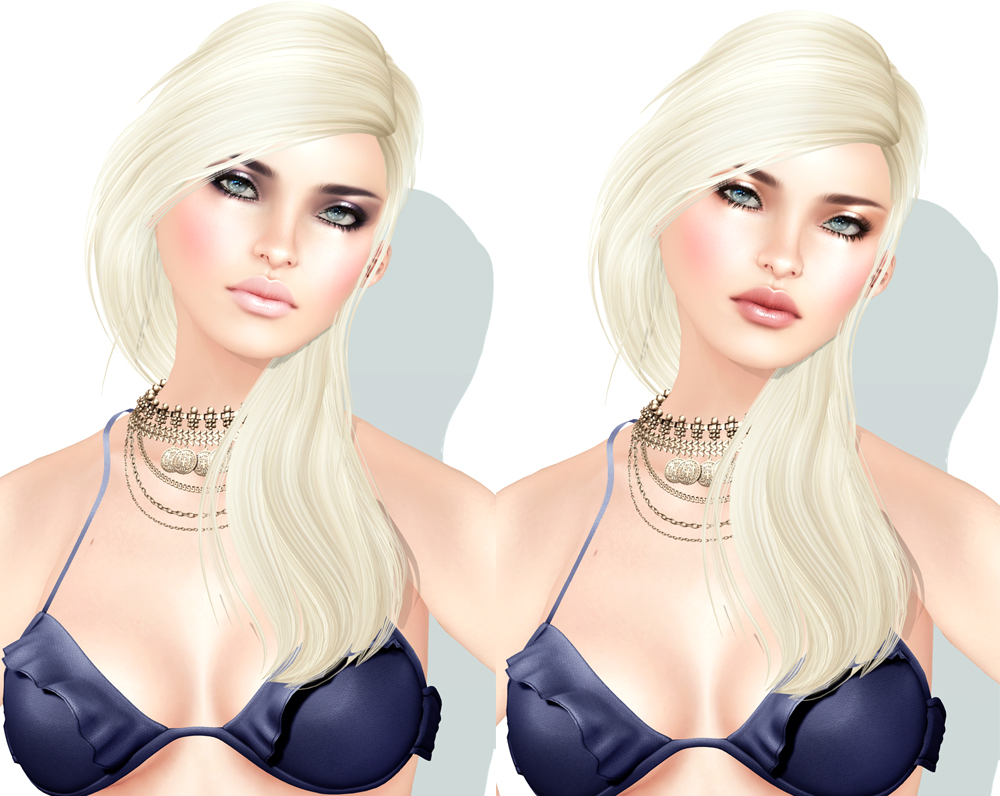 As usual, I don't really have a favorite. But I am already thinking about the looks I will put together with these makeups as the seasons change. The best parts, as always, are the eye makeups, with flecks of light and color that add so much depth to the standard AV head.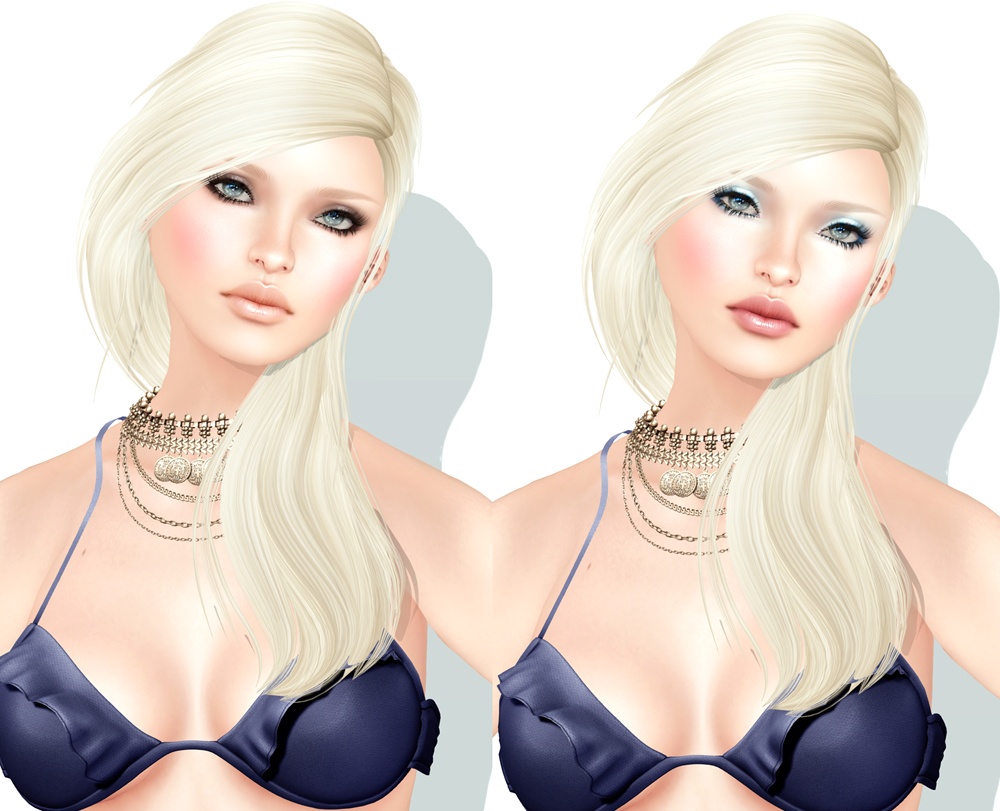 I'm also wearing new hair from Entwined, at Shiny Shabby. I recently added to my "recommend" page on my blog. I wear tons and tons of brands, but I put up a few small lists for the brands that I feel offer the best quality, variety, price and customer service. Entwined is one of those.
Skin: Glam Affair Eles (Asia) *new @ Conquest*
Hair: Entwined Alessa *new @ Shiny Shabby*
Necklace: Kibitz Celine Necklace (copper) *new @ Shiny Shabby*
Dress: Rebel Gal Layered Crossover Dress (nude) *new @ Shiny Shabby*
Shoes: Rebel Gal Janis Patent Platforms (nude – Maitreya) *new @ Shiny Shabby* – I love these T-straps!
Bikini: Boom Eunoia (navy) *new @ Summerfest*