Over the last year or so, while some hair creators changed their prices and packaging strategies to sometimes ridiculous extremes, some have kept things more steady, only significantly raising prices with new HUD features, textures, options, etc.
For example Stealthic, one of my favorite hair creators, has long had standard pricing for a single tone pack with style options for $275L – arguably below market prices, which have risen to around $350ish for comparable packaging.
But this month at Kustom9 I noted a complete overhaul in packaging (and pricing) that didn't surprise me, given market trends. TBH, it was bound to happen. At first I was like, "et tu, brute?"… But I'm happy to report that this overhaul has been executed better than others for one main reason: the ability to upgrade.

Now the options are:
Buy the new "basic pack" with all the colors in the rainbow but no style options ($399L);
Buy the new "full pack" with every color, style and option ($598L); OR
Buy the "upgrade" ($199) to the basic pack if, after your basic pack purchase, you decide you love the hair and want to enjoy all the styles and options without having to buy everything all over again.
While I could do without the ~37% price hike from one basic pack to the new one (although yes, it does have lots more colors – most of which I won't use), I do appreciate the ability to buy an add-on upgrade if I decide I want the styles after all. However, anyway you slice it, you'll now be paying ~$600L for what amounts to a few style options that were standard before the shift.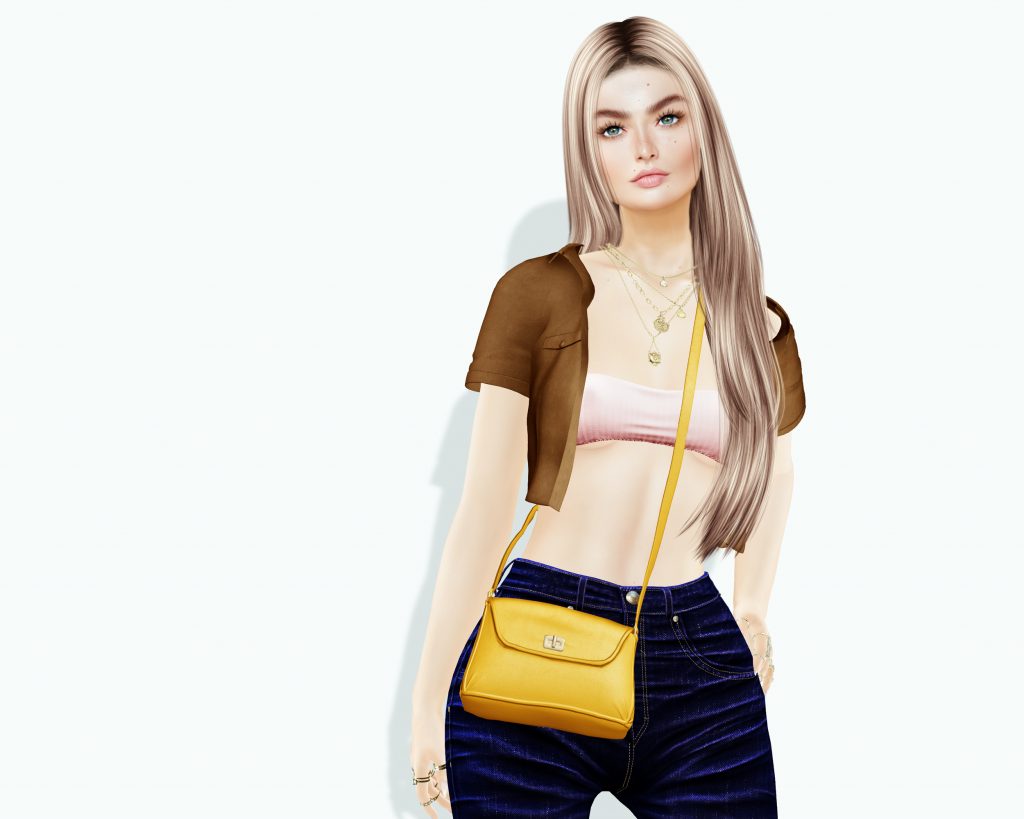 I would love there to still be an option for a limited set of colors and all the style options but I think that ship has forever sailed for all creators in Second Life. Still, you cannot deny Stealthic's quality and I am sure I will continue to enjoy their inventory.
xoxo
---

Et tu, brute?
Head: LeLutka
BoM Skin: E.BEAUTY – KAYANA SKIN
Hair: Stealthic – Rift **@Kustom9**
Necklace: (Yummy) Auspicious Necklace
Shirt: GIZ SEORN: 'Malaika' Shirt [Camel]
Bandau: Stories&Co. Signature Band Top
Jeans: PROMAGIC Namaste Jeans **@Access**
Bag: (fd) Fall Basic Purse – FATPACK