Well almost.
Hair Fair kicks off June 25 with a preview day on June 24. Last year, my top preview pick was this hair from Exile that you see in the snap above. We shall see what's set up by the time I get in on Friday to take that spot this year. I look forward to loving a whole lot of hair – for a great cause! Wigs4Kids.
You can win early access to Hair Fair by interacting with this post. Make sure you have group space available to be eligible.
See you there!
xoxo
---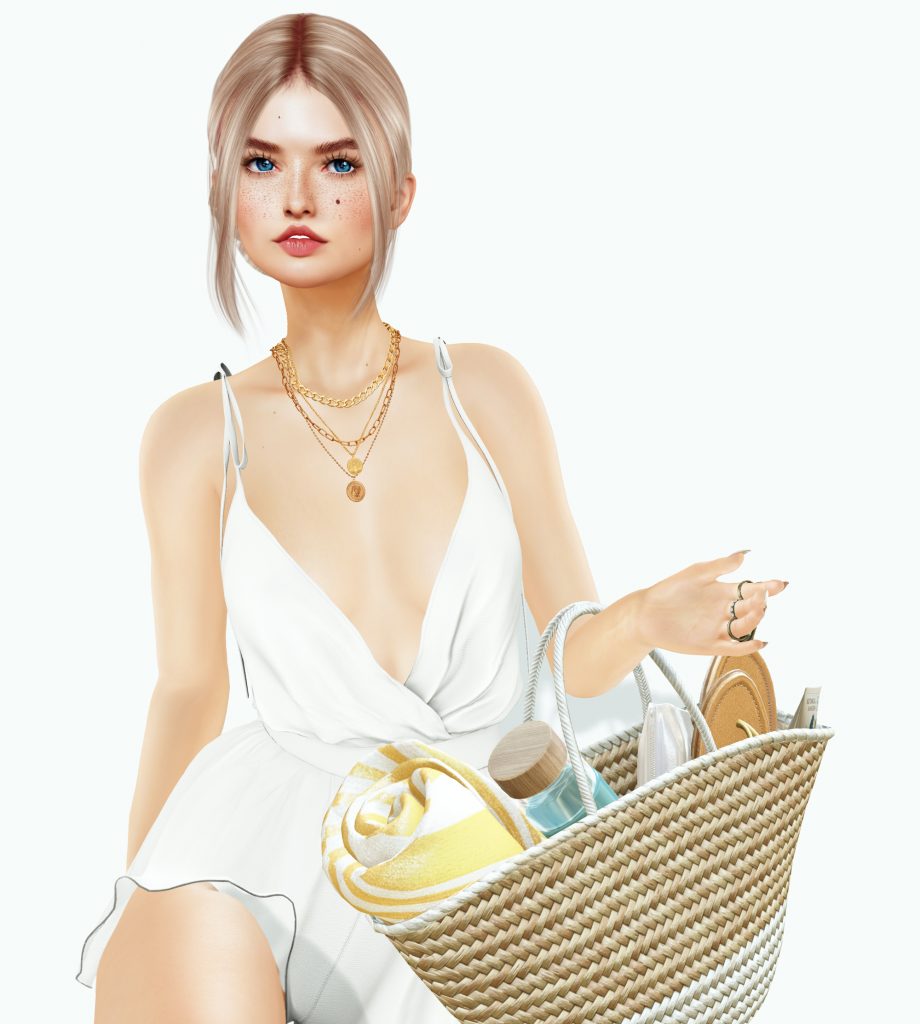 Ready, Set, Hair Fair!
Head: LeLutka
BoM Skin: E.BEAUTY – PRIA SKIN [LELUTKA]
Freckles: FT – Drika Beauty Marks/Moles and Freckles
Hair: Exile:: Svetlana
Romper: ELIKATIRA Summit Romper **@Summerfest**
Bag: hive // flor beach tote **@Summerfest**
Necklace: TETRA – Vanity necklaces