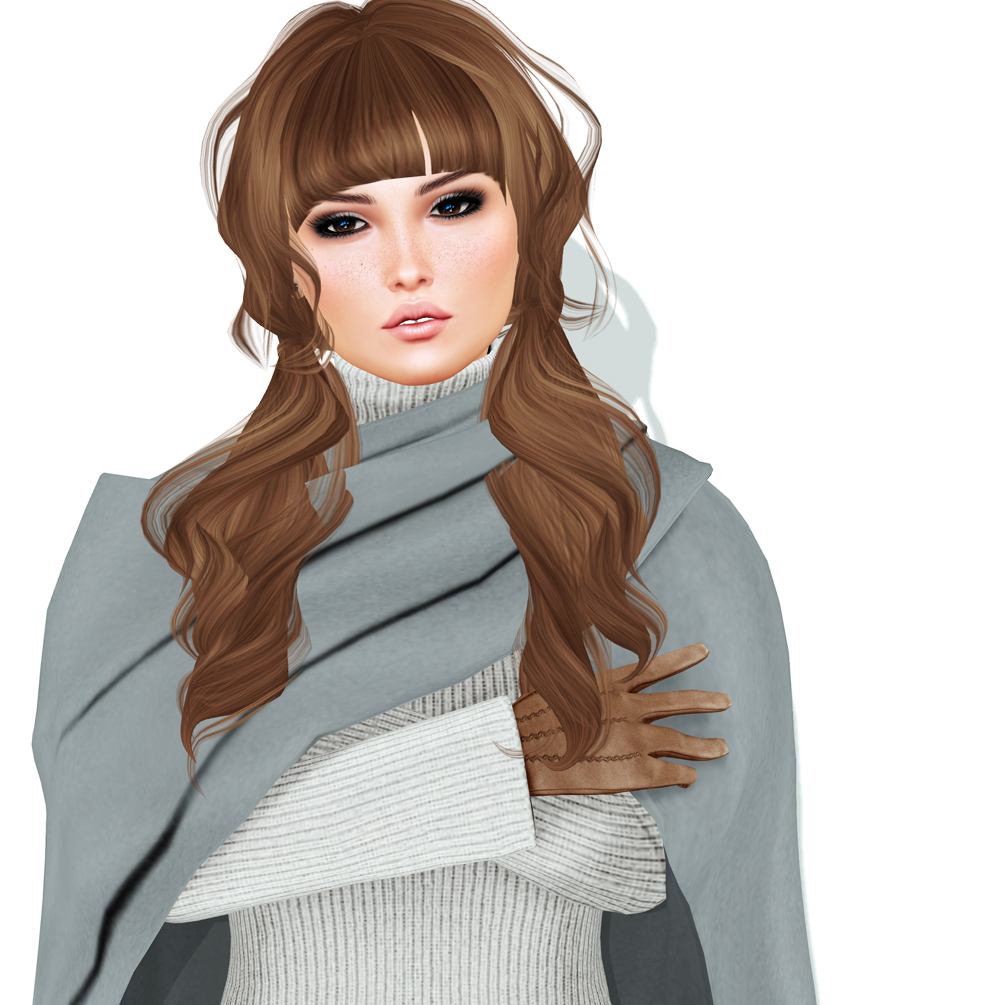 Halloween is around the corner and Thanksgiving looms only weeks later. We're entering Deep Fall here in the US. It's still not time for snow or heavy coats just yet xD so I put together some of my recent favorites that fit with the season. Personally, if it could stay like this all year round, I would be quite happy.
I loved the cape and dress combo from COCO at Shiny Shabby, even if I wish it could be broken up. I do understand with the complexity of the mesh why it has to stay as an outfit. It works for me though, because it's very much how I would mix it myself. I find the arm position a little awkward but then again, I often stand like this IRL. I am so approachable :p
Other items are new and some not so new, but all are deeply loved. I adore indulging my need to mix neutrals with seasonal colors and bold handbags. Edgy? No. Very me? Yep.
Head: Catwa Jessica *new updated*
Eyes: Buzz
Skin/Makeup Appliers: Belleza Keira *new*
Hair: Lamb Without Me *new @ N21*
Cape/Dress/Gloves: COCO Cape and Light Knit Dress (grey) *new @ Shiny Shabby*
Tights: Izzie's Cozy
Boots: fri.day Juliette boots (coal)
Skin/Makeup Appliers: Lara Hurley Christy (pale) *new*
Hair: Spellbound Requiem (earth) *new*
Scarf: Kitja Lauren Scarf (nude) *new @ Uber*
Shirt Dress: Tres Blah Shirt Dress (Maitreya – white) *new @ Uber*
Tights: Izzie's Sheer
Socks/Shoes: Zenith Vintage Heels with Socks (choco) *new*
Tote: Zenith Autumn Handbag (brown) *new @ Uber*
Ring: Zenith Farewell My Concubine II
Skin/Makeup Appliers: Essences Natasja *new*
Hair: D!va Olivia *new @ Oct Collabor88*
Jacket/Sweater/Scarf: ::K:: Car Coat (ivory) *new @ Shiny Shabby*
Skirt: ISON Pleated Midi (green)
Tights: Izzie's Sheer
Booties: Baiastice Kiki Booties (ermine) *new @ Uber*
Tote: Zenith Natasia Large Bag (brown)