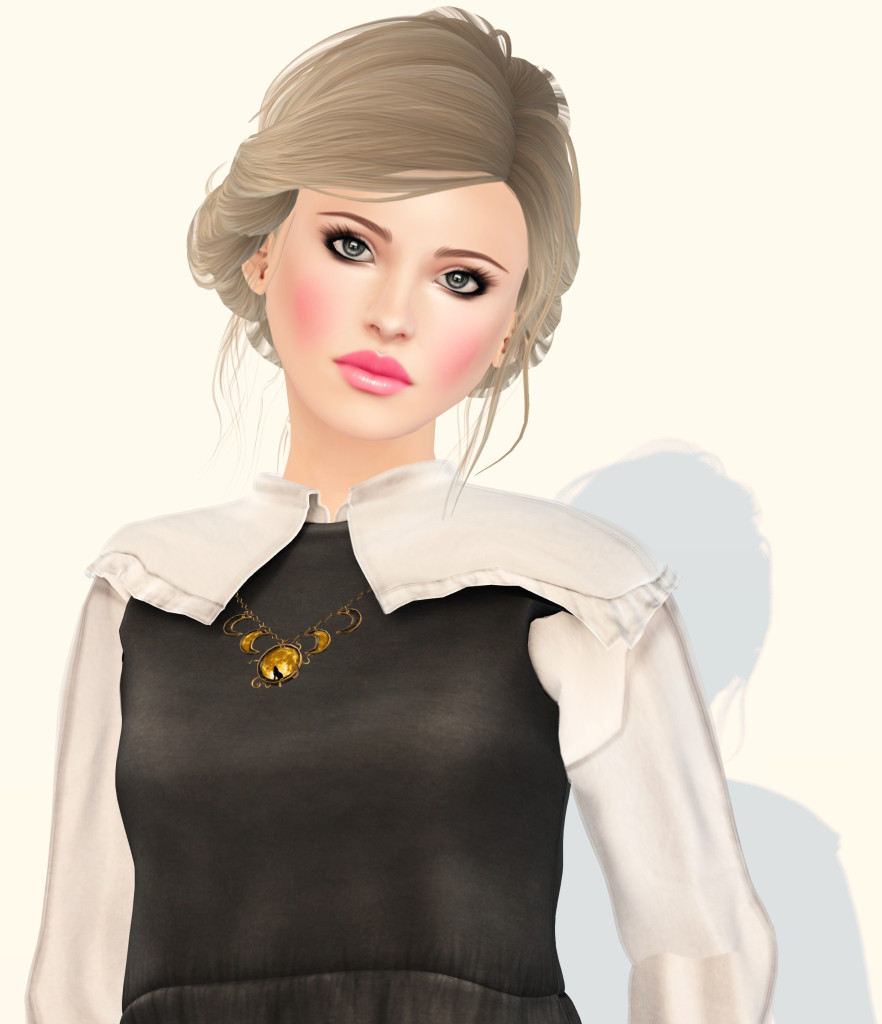 You know you're addicted to something when you have to acquire whatever it is. No matter what. You. Must. Have. It. This is how I am with Glam Affair skins. This appears to be a common problem with a lot of us. I also have this problem with hair, but it's not just one designer >.<
This is the return of Glam Affair's December at
The Chapter Four
(I think I last saw her at Arcade in…December?). She comes in Four tones and you get 2 makeups per tone in the 2:1 room. This is the America tone, which while I normally wear the fairer options, I needed to have for the sweet pink cheeks and lips. Mmmmmhmmm. I also got the others too, I am just starting here ^^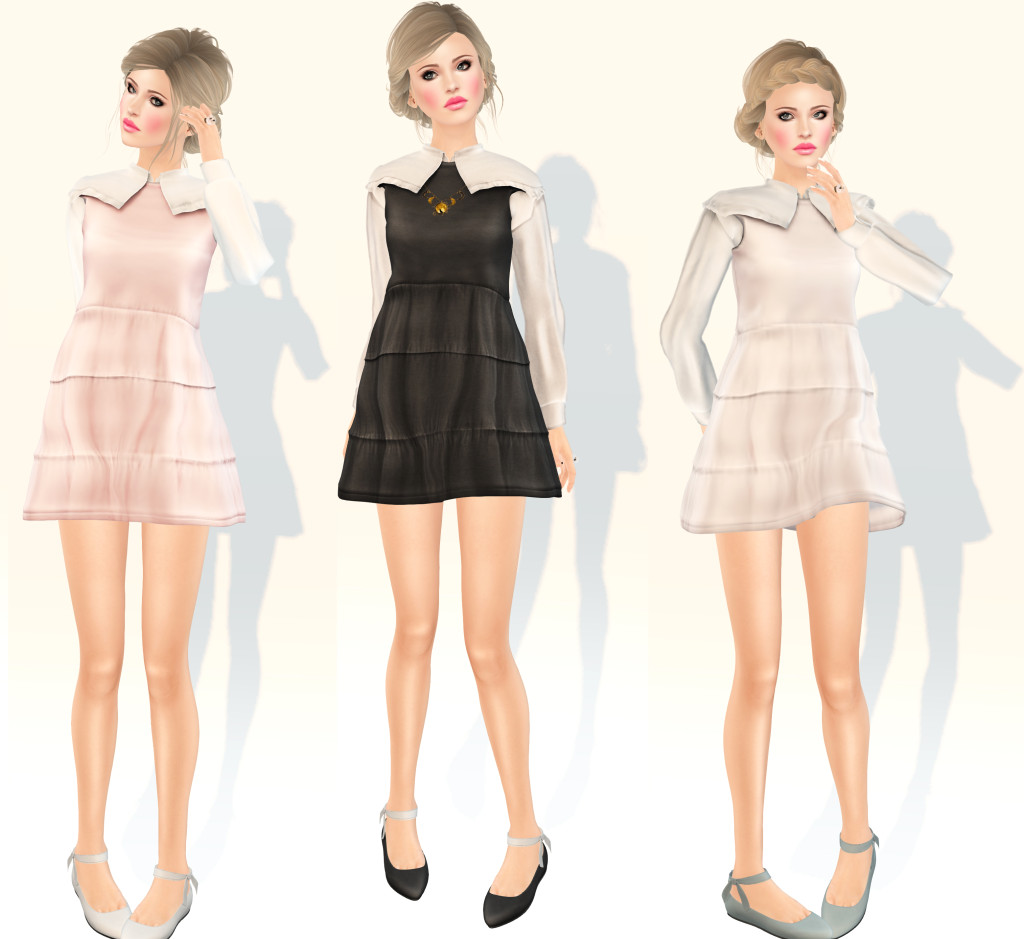 The sweet dress, shoes and hair are also all new at The Chapter Four. I am especially in love with the shoes from Just Design, which I have idiotically chopped off somewhat in my snapshots. But they're beautiful and come in two styles – leather and vintage. I picked up the leather fatpack, where you can change the colors of the straps, shoe and sole with one HUD. Love!
My hair is new from elua, which I enjoyed so much from the last round and was happy to find there again. This is Lola (1 and 2); again in the 2:1 room.
Finally, the cute "Spring Cancan" dress from Amitomo comes in packs of pure colors or dots (I think?). This pure pack came with black, baby pink and beige. Simple and pretty.
I noted a lot of great hair and beautiful jewelry from The Chapter Four, in particular. Can't go wrong with those choices ^^
The Looks
Skin: Glam Affair December (America) 02 *New at The Chapter Four*
Hair: +elua+ Lola 1,2 (blondes) *New at The Chapter Four*
Dresses: Amitomo Spring Cancan (pure) *New at The Chapter Four*
Shoes: JD Chantal Maitreya Leather (fatpack) *New at The Chapter Four*
Necklace: Ane Dark Matter Necklace Gold Moon (gold chain) *New at The Chapter Four*
Ring: Atomic (Gacha) Sweet Deer Romantic Ring *New at Arcade*